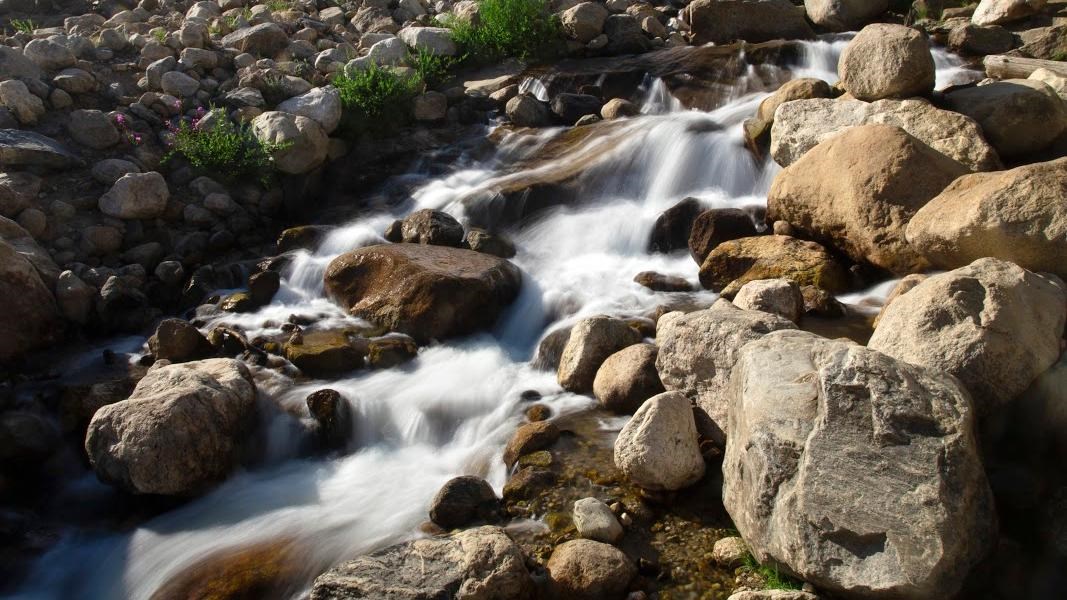 Located off the road to Endovalley, the Alluvial Fan is a beautiful cascade of water flowing down through a boulder field.
Reconstructed in 2020, the trail to the Alluvial Fan was designed to be fully accessible. From the west, this path meanders up to a 56-foot bridge crossing the Roaring River, offering access to the east side of the Alluvial Fan. Hikers of all abilities can enjoy breathtaking views of the Mummy Range, Horseshoe Falls, and Endovalley.
Here, you will also find interpretive signage explaining the formation of this site. In 1982 a breach in the earthen dam at Lawn Lake brought down a devastating wall of water sweeping vegetation and debris that would eventually form the Alluvial Fan as we see it today. The boulder field and sediment surrounding the Alluvial Fan are remnants of this destructive event.
There is a restroom off the west parking area and at the Lawn Lake trailhead.
Ranger Recommendation: In the Fall, the changing foliage of aspen groves in Endovalley are some of the most dramatic in the park, be sure to bring a camera.
Last updated: September 14, 2021