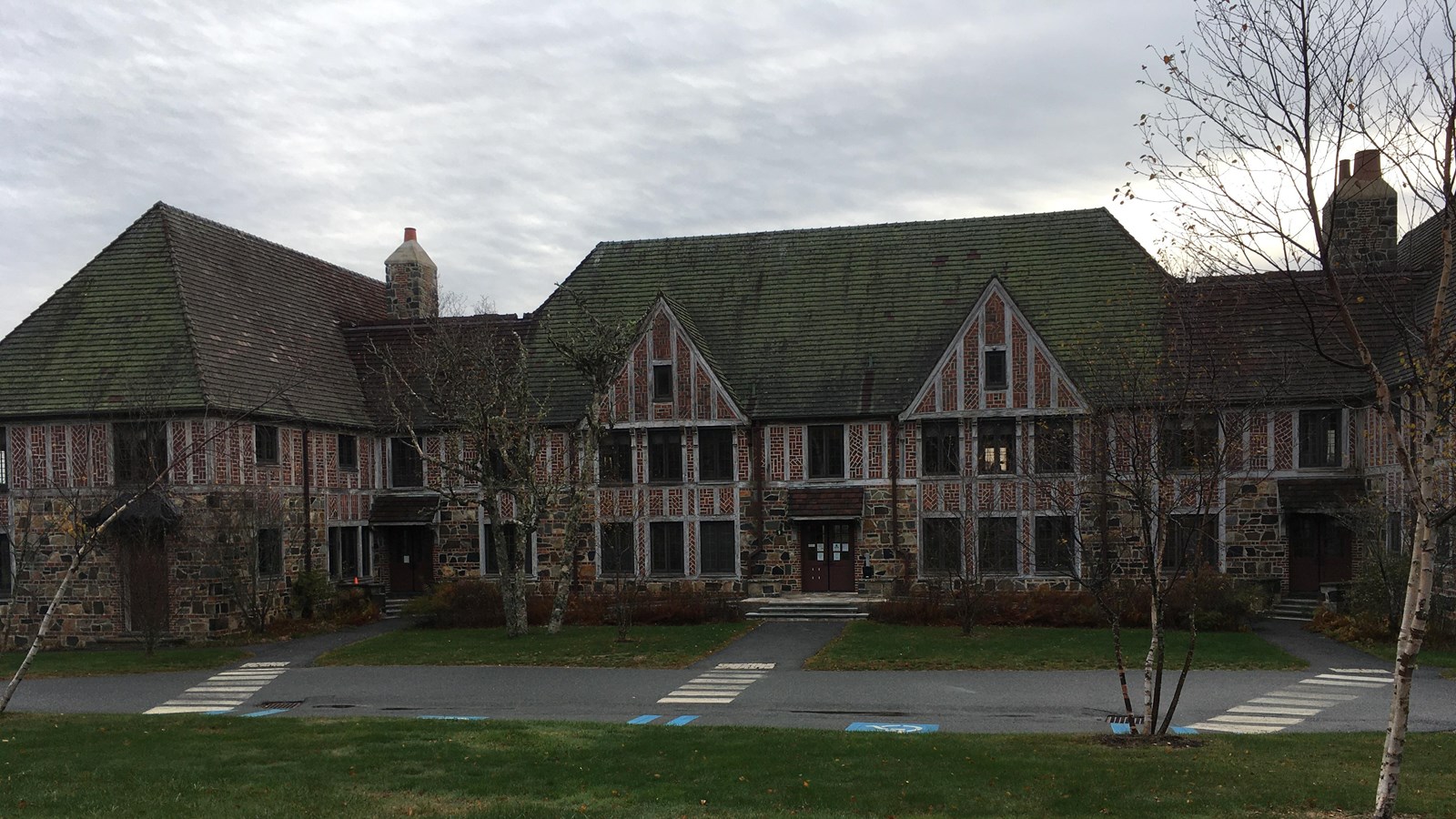 Location:
Schoodic Peninsula
Significance:
Historic Structure
Benches/Seating, Gifts/Souvenirs/Books, Historical/Interpretive Information/Exhibits, Information, Information - Maps Available, Information - Ranger/Staff Member Present, Information Kiosk/Bulletin Board, Parking - Auto, Parking - Bus/RV, Recycling, Restroom, Restroom - Accessible, Restroom - Family, Tactile Exhibit, Toilet - Flush, Trash/Litter Receptacles, Water - Drinking/Potable, Wheelchair Accessible
Rockefeller Welcome Center in historic Rockefeller Hall offers educational exhibits as well as park information and a park store (summer season only). Come chat with a park volunteer or ranger and learn about the naval history at Schoodic Peninsula in this restored historic structure.

Rockefeller Hall was constructed in 1934 for the new naval base on Schoodic Peninsula. The base, strategically located on a quiet peninsula in by the north Atlantic Ocean, focused on radio communications with Europe. Like much of the base, Rockefeller Hall was funded by John D. Rockefeller, Jr. The building was designed by Grosvenor Atterbury in a French Eclectic style and intended to be the centerpiece of the base. For several years, it served as an operation center and military housing.

Today, Rockefeller Hall is one of four original base buildings at the Schoodic Education and Research Center. The research center partners with Acadia National Park to further scientific research and education. Every year, the center introduces thousands of students and park visitors to environmental science and conservation.

In 2010s, Rockefeller Hall underwent restoration and safety rennovations and now operates as the Rockefeller Welcome Center.
Last updated: September 4, 2021