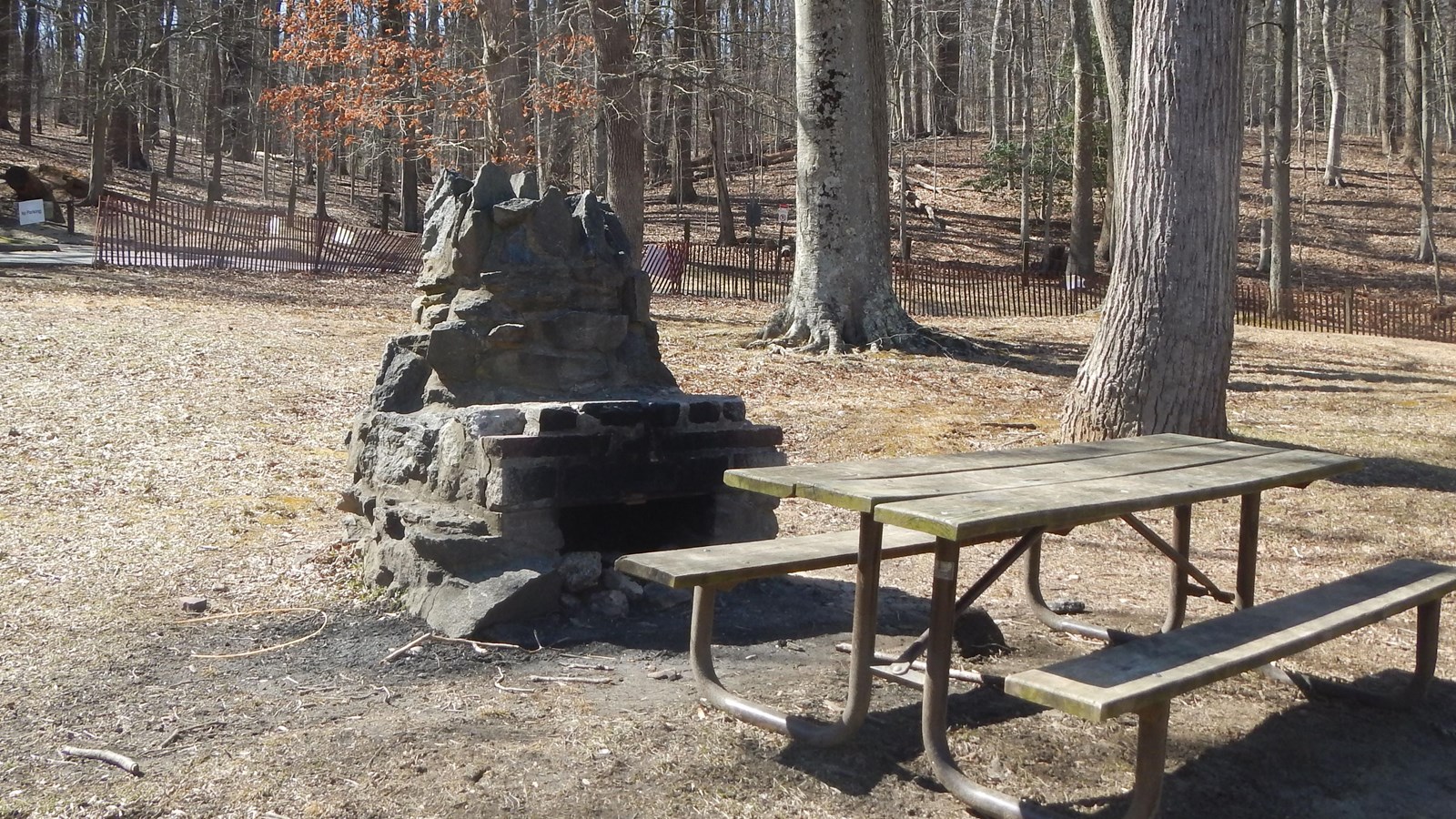 Significance:
Picnic Area
Fire Pit, Parking - Auto, Picnic Table, Trailhead
Location Description: Picnic Grove 22 is located along Ross Drive NW. The parking area sits on a slight hill above the rest of the area that descends towards an access road that connects Military Road NW to Beach Drive NW. The White Horse Trail connects to the Black Horse Trail near this site. There is a picnic table and historic stone chimney fire pit as well.

 Restrooms: No. The closest public restrooms are located at Picnic Grove 6.

Parking: Yes- The picnic area is accessed by a small pull out that can fit five or six vehicles

Reservations and Permits: This is a first-come, first-served picnic area and is limited to no more than 25 people.
Last updated: March 24, 2022