Place
Roanoke River Overlook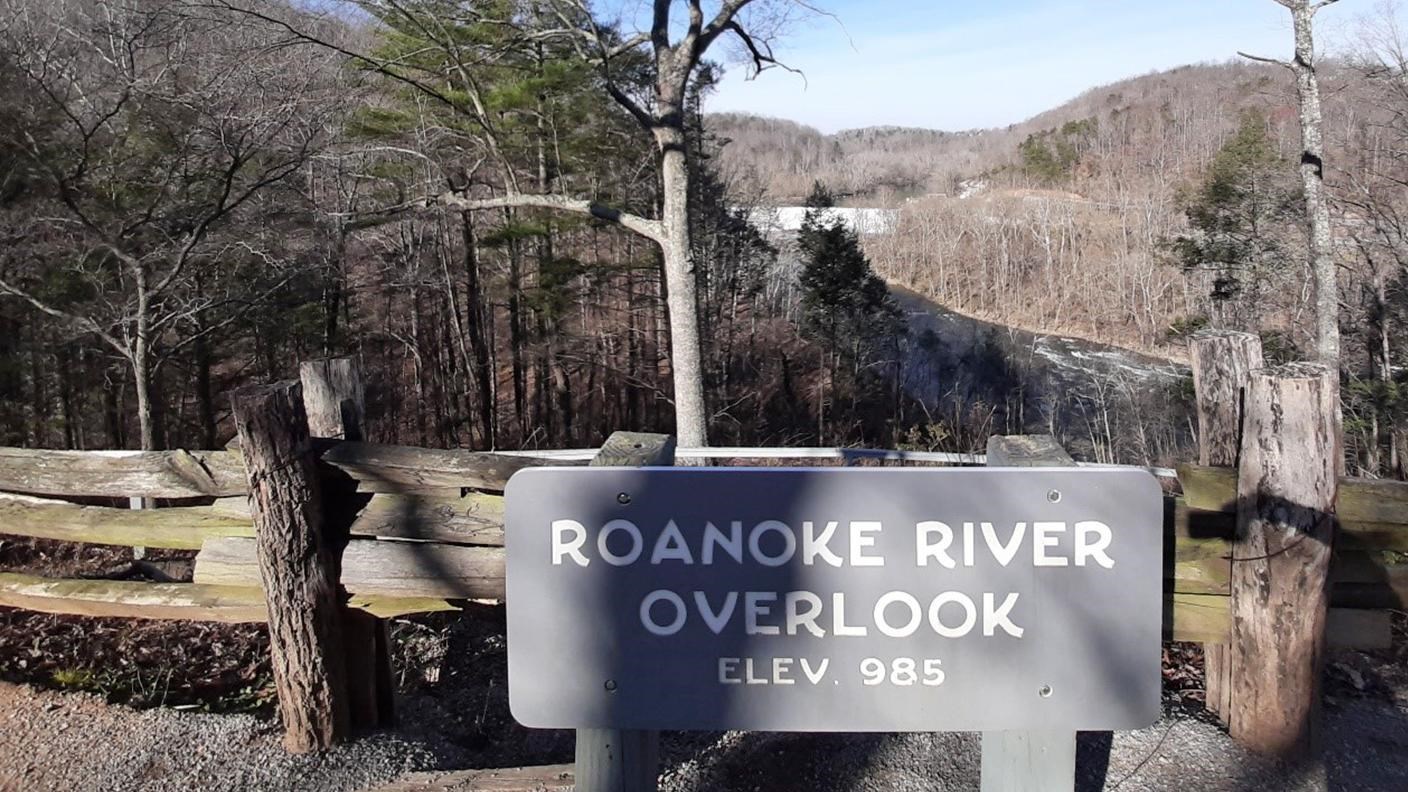 Location:
Parkway Milepost 114
Parking - Auto, Trailhead, Trash/Litter Receptacles
Stanley Abbot, the original Landscape Architect of the parkway chose to highlight water features along the route. As a result, we have the Roanoke River Overlook here at MP114. The river itself begins in Montgomery County, Virginia and passes through Roanoke on its way to empty into the Albemarle Sound in North Carolina.

At only 985' of elevation, this is one of the lowest overlooks along the parkway, but it still offers an expansive view of the river and the Niagara Dam, sitting a little over 100' below. Constructed in 1906, it continues to supply power to the city of Roanoke. Behind the plant is a portion of the Norfolk Southern Railway.  

This overlook is the starting point for the Roanoke River Trail, an easy 0.35 mile hike that goes down the cliff and gives other views of the river and plant. About halfway down, the trail splits into the Fisherman's Trail, which goes to the river, or makes a loop, passing under the bridge to a smaller pedestrian overlook. Fishing is allowed with a valid license. Due to the strong current, swimming is not recommended at this site.
There are approximately 35 painted parking spaces at this site and some benches lining the area.
Last updated: March 24, 2022