Place
Roanoke Mountain Picnic Area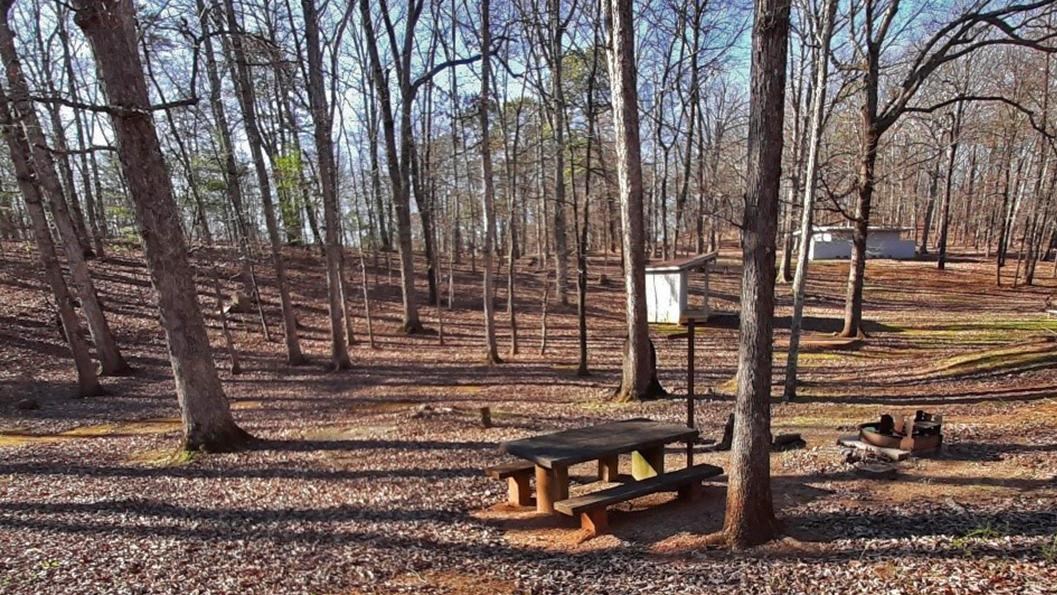 Location:
Just off the parkway on on the Mill Mountain Parkway in Roanoke
Significance:
Picnic Area with old time and bluegrass music concerts on weekends in summer and fall
Grill, Parking - Auto, Picnic Table, Restroom - Seasonal, Trailhead
Roanoke Mountain day use area is slightly off the beaten path. Originally opened as a campground in 1966, it is located on the Mill Mountain Parkway, a 2.5-mile road connecting the Blue Ridge Parkway with Roanoke City's Mill Mountain Park. The campground was repurposed and reopened as a day use area in 2014. 

One of the nicest things about this site is that most tables have their own parking space and are a short distance from the car. Tables that do not have individual parking have spaces nearby. Additionally, there are three handicap sites with a paved path leading up to the table. These are on the back half of the main picnic loop. 

Each site has a grilling surface in the fire ring. There are no designated group picnicking sites. Picnic sites are on a first come first serve basis. The area is typically open from late May to late October. Never leave food out in the open or unattended.

One of the biggest draws to this site is the weekend concert series held in the summer and autumn. These free concerts feature old time string bands, ballad singers, and bluegrass musicians. Bring chairs or blankets, as well as snacks and non-alcololic beverages. As a National Park site, alcohol is prohibited. Concerts take place outside and may be canceled in the event of inclement weather. 

Chestnut Ridge Trail, a moderate 5-mile loop, goes around the picnic area. A parking area for the trail is located on the left about 700 feet before you turn into the picnic area. There are several smaller paths in the picnic area that also  connect to the trail.
Last updated: January 25, 2021