Place
Richmond Beneficial Insurance Company and Second Street Savings Bank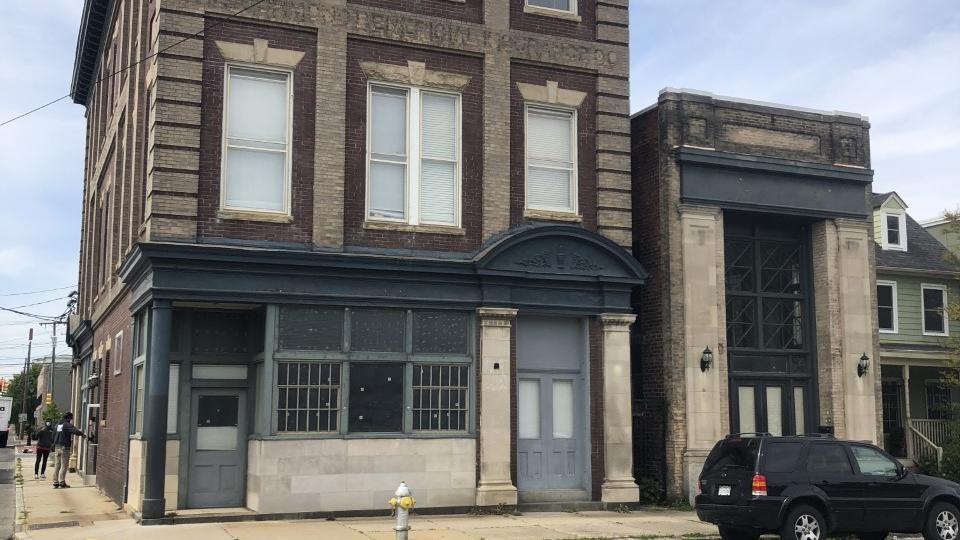 Location:
Corner of 2nd Street and Jackson Street
Significance:
Richmond Beneficial and Second Street Savings Bank Locations
MANAGED BY:
Private apartments
The three-story building directly in front of us to the left formerly housed the Richmond Beneficial Insurance Company. Richmond Beneficial was organized in 1894 by a founding president, Reverend Wesley F. Graham and others. Graham, who was 5 pastor of the Fifth Street Baptist Church, would also found the American Beneficial Insurance Company in 1902. This building [which] would serve as headquarters for Richmond Beneficial opened to the public in June of 1912.

As was customary for the time, this was a multi-purpose building. At the time of its opening it housed, in addition to the insurance company, the Capital Shoe Company and meeting rooms for rental to fraternal and social organizations. The Richmond Beneficial building had the distinction of being designed and constructed by African Americans. It was designed by professor Charles T. Russell, a native of Jackson Ward and one of the earliest licensed African American architects in Virginia. Russell received his training in the building arts at Hampton Institute and received further training at Tuskegee. He will design and oversee the major renovations of several notable African American businesses, residences, and churches. Professor Russell was also the founding president of the National Builders Association. The construction of this building was done by the African American firm of Moore and Archer. Henry J. Moore, of the firm, apprenticed under Joseph Farrar, the father of contractor Daniel J. Farrar. Moore also served on City Council during the 1890s. This insurance company no longer exists.

The small building next to the Richmond Beneficial building formerly housed the Second Street Savings Bank. The Second Street Savings Bank was chartered in 1920 making it the sixth bank to be chartered by African Americans in Richmond. Its founding president was John T. Taylor and the bank was closely aligned with the Richmond Beneficial Insurance Company next door. The Second Street Savings Bank was also designed by noted African American architect, professor Charles T. Russell and it was constructed by African American contractor Daniel J. Farrar.

Due to a dwindling pool of depositors and an economic downturn, the shareholders of the Second Street Savings Bank and Maggie Walker's St. Luke Bank and Trust met in December of 1929 and voted to merge the two banks. The new bank opened for business in January of 1930 as the Consolidated Bank and Trust. The Commercial Bank and Trust would merge with Consolidated Bank and Trust approximately one year later to complete the merger of the three African American banks. For decades, Consolidated Bank and Trust was the oldest, continuously run African American-owned bank in America.
Last updated: April 28, 2021