Place
Red Shirt Table Overlook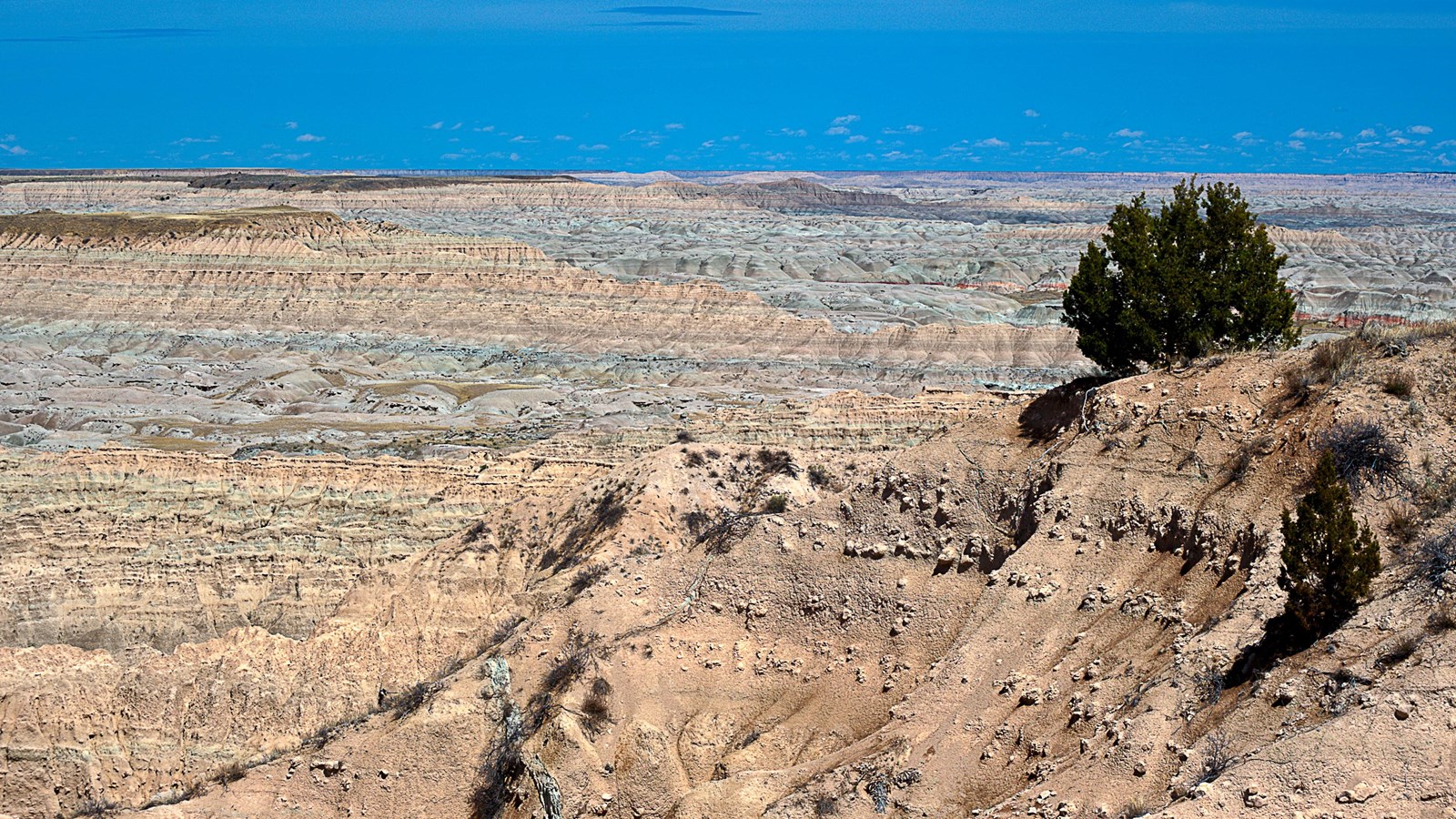 Significance:
The viewscape is similar to one of the geology stops along the Highway 240 loop road in the North Unit, where the entire geologic column can be seen, but from a different perspective.
Parking - Auto, Scenic View/Photo Spot
Red Shirt Table Overlook is an unassuming pull-off with one of the most breathtaking views of the Badlands. The geologic section here is near complete, providing one of the most colorful vistas in the park.
Last updated: December 15, 2020