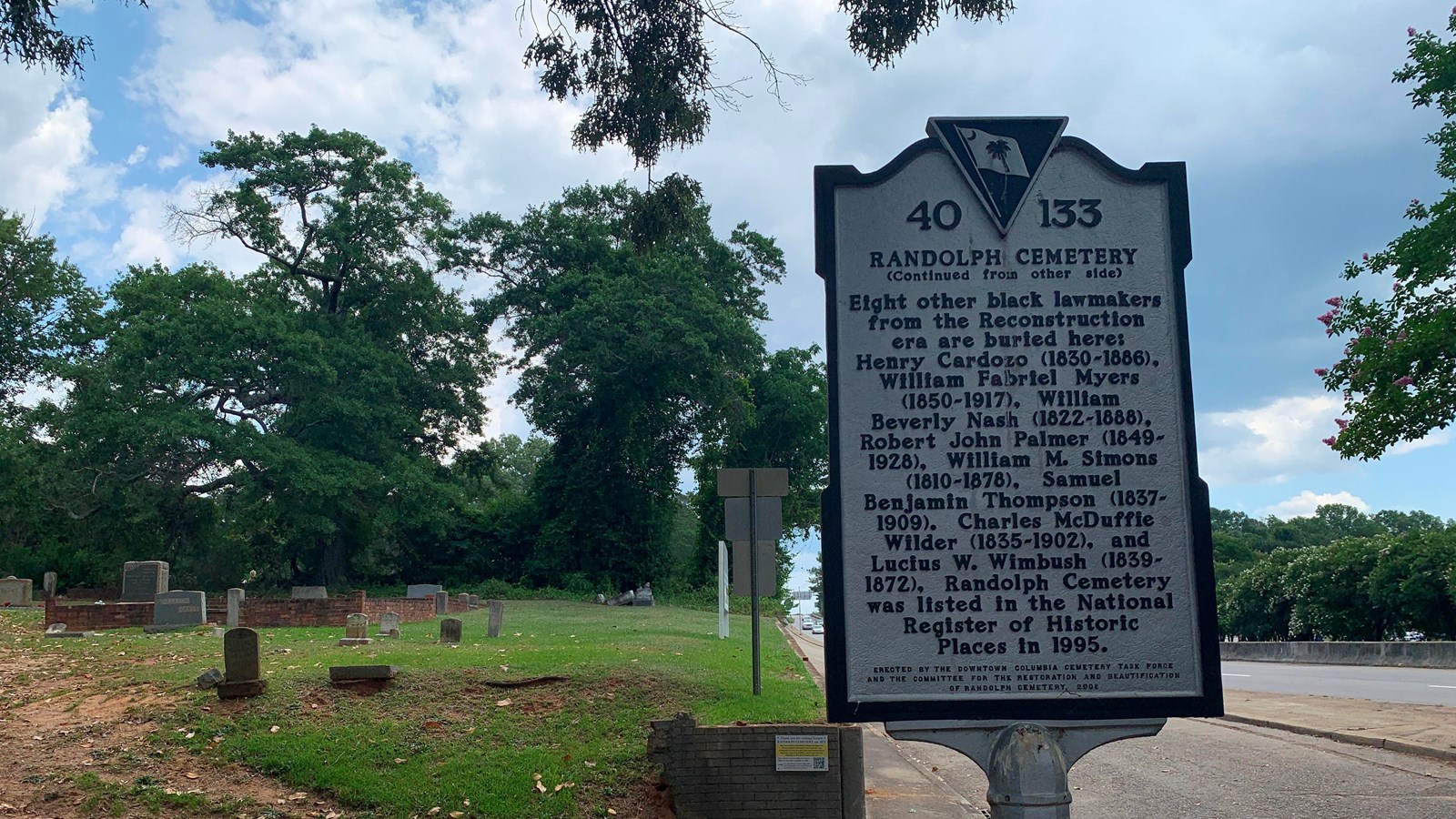 Location:
Columbia, South Carolina
Significance:
A historically significant African American burial ground serving as the final resting place of at least twelve Reconstruction Era public officials.
Designation:
Randolph Cemetery is part of the Reconstruction Era National Historic Network
Columbia's Randolph Cemetery is an African American burial site listed on the National Register of Historic Places for its concentration of Black community leader burials, including many Reconstruction-era Senators and Congressmen. Established in 1872, it is named in honor of Senator Benjamin Franklin Randolph, who was assassinated in 1868 for his promotion of voting rights, public education, and integrated schools while on the campaign trail for the Republican party. At least twelve known Black public officials are buried at the site, including Randolph. Today the cemetery is a part of the
Reconstruction Era National Historic Network
. 
Last updated: June 23, 2022