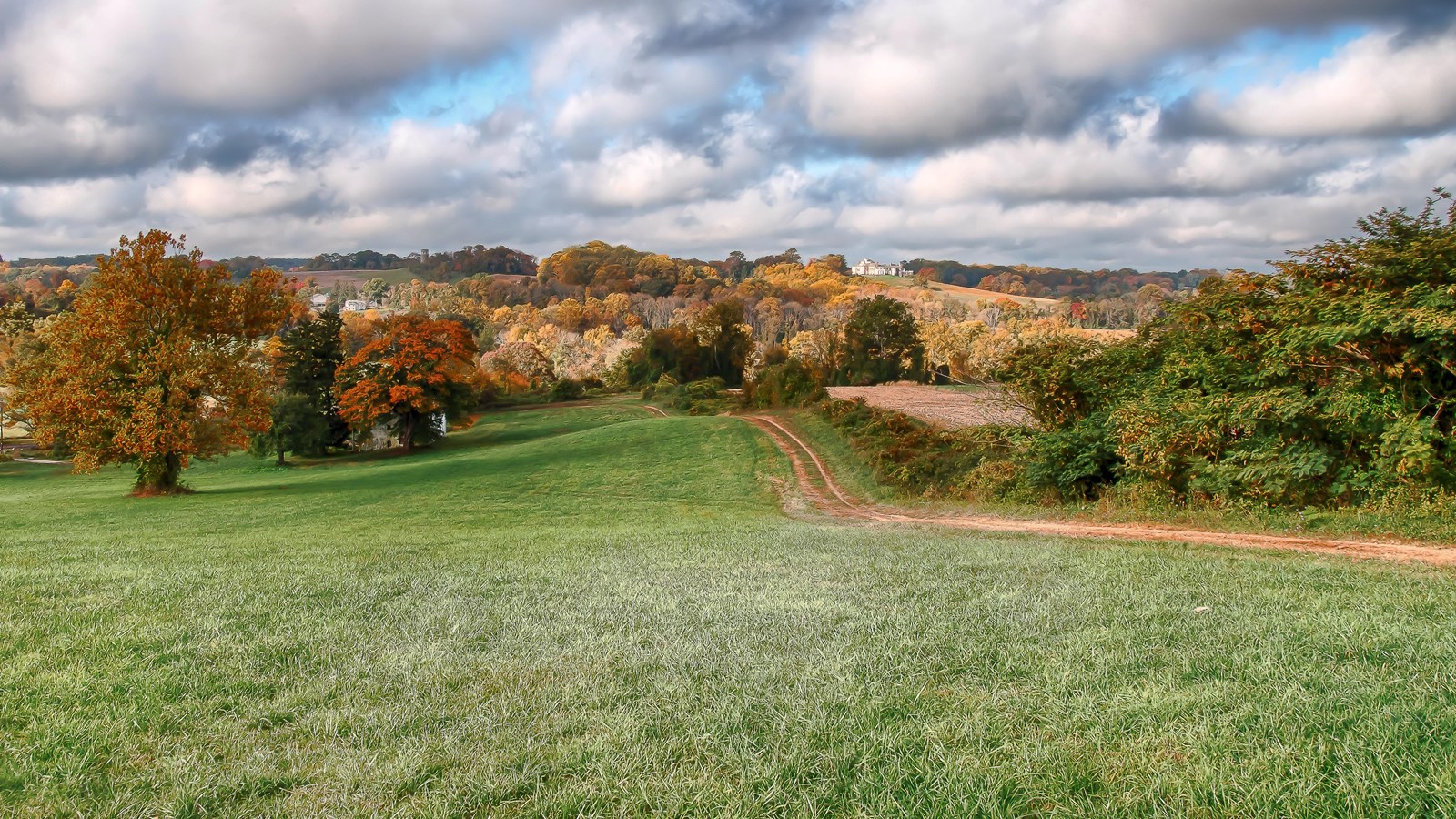 Location:
39.8306661285992, -75.56543769539695
Significance:
The Brandywine Valley unit preserves more than 1,100 acres of winding rivers and rolling hills that once was home to the Lenape Tribes and early Quaker settlers.
Permits Issued, Scenic View/Photo Spot
Park staff placed these large boulders in 2016 to provide a natural bench for visitors to sit and reflect as they take in the rolling hills and scenic vista of the greater Brandywine Valley.
This area was once home to the Lenape village of Queonemysing. As the years passed, English colonists (primarily Quakers) would begin to settle throughout the area. The Quakers took advantage of the fast-moving creeks by building mills that produced wool, paper, and other goods to generate a profit. They also cultivated agricultural fields to support their small village and ship goods up to far destinations. While the mills are no longer visible, you can still see a variety of agricultural fields that have existed for centuries and continue to provide food for the Delaware Valley.   
As you explore more of the Brandywine Valley we ask that you explore safely and practice Leave No Trace principles so this beautiful cultural landscape can remain intact for future generations to enjoy. If you see something suspicious or would like to report trail information (downed tree, etc) please e-mail the park.