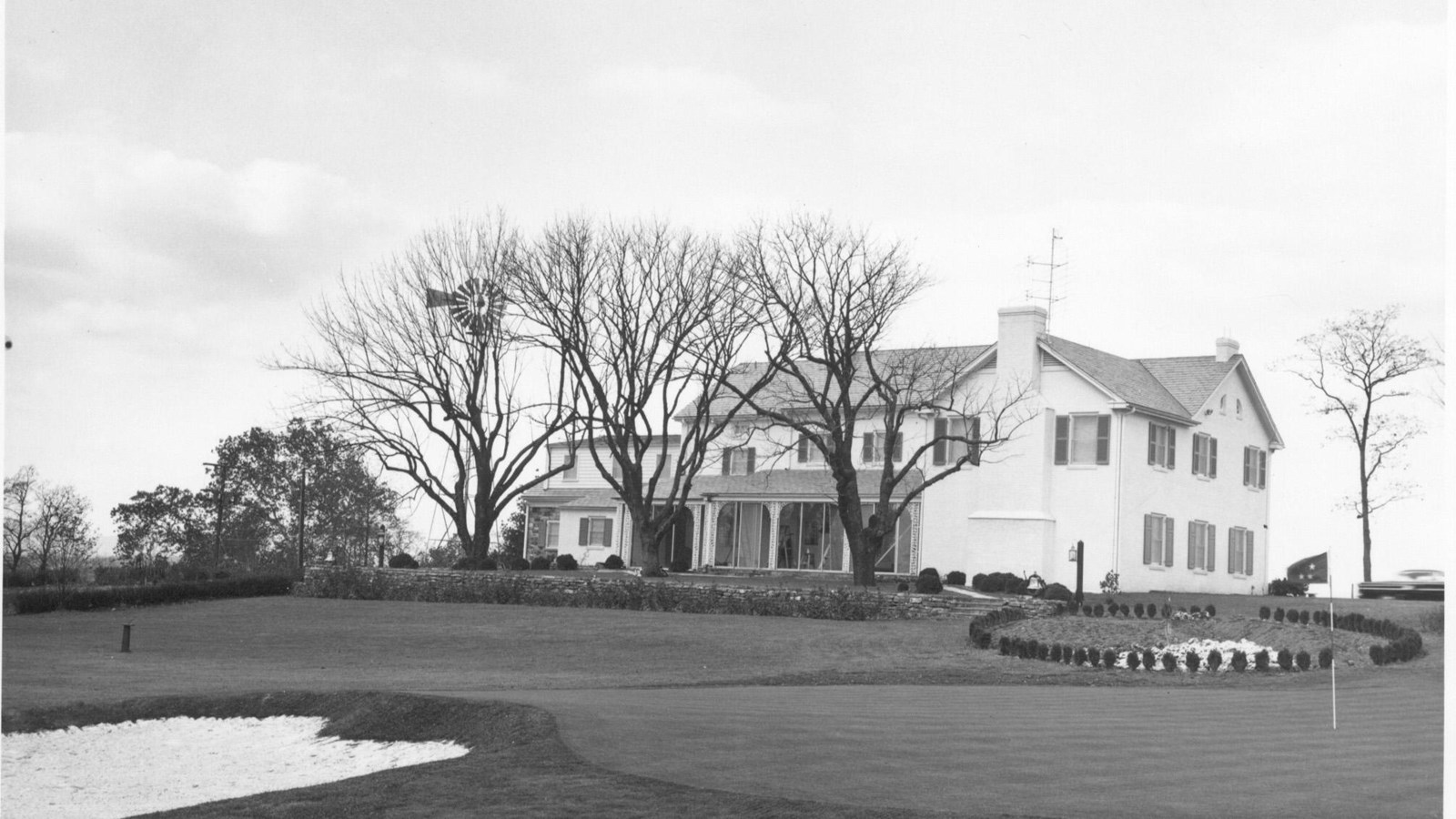 Location:
Eisenhower National Historic Site
Significance:
General Eisenhower was widely known for his love for the game of golf. He practiced his putting and chipping here at his personal putting green. 
Designation:
National Historic Site, National Historic Site, National Historic Landmark
Cellular Signal, Historical/Interpretive Information/Exhibits, Wheelchairs Available
General Eisenhower enjoyed few pursuits more than golf. The game gave him an opportunity to relax, enjoy fresh air, and get some low stress exercise. With his deep love for the sport, the PGA (Professional Golfers' Association of America) offered to install a putting green at the president's home in Gettysburg.  

The location for the green was based largely on Mamie Eisenhower's desire to be able to see it from the sunporch of the home, meaning it needed to be on the east side of the house. Local contractors and personnel from nearby golf clubs worked on the project, all sponsored by the PGA, and the green was constructed in the fall of 1955. Though the PGA sponsored the project, the companies who built the green donated their time and efforts and never sent a bill, believing installing a putting green for the president a worthy cause.
Last updated: October 5, 2023