Place
Pullman House Project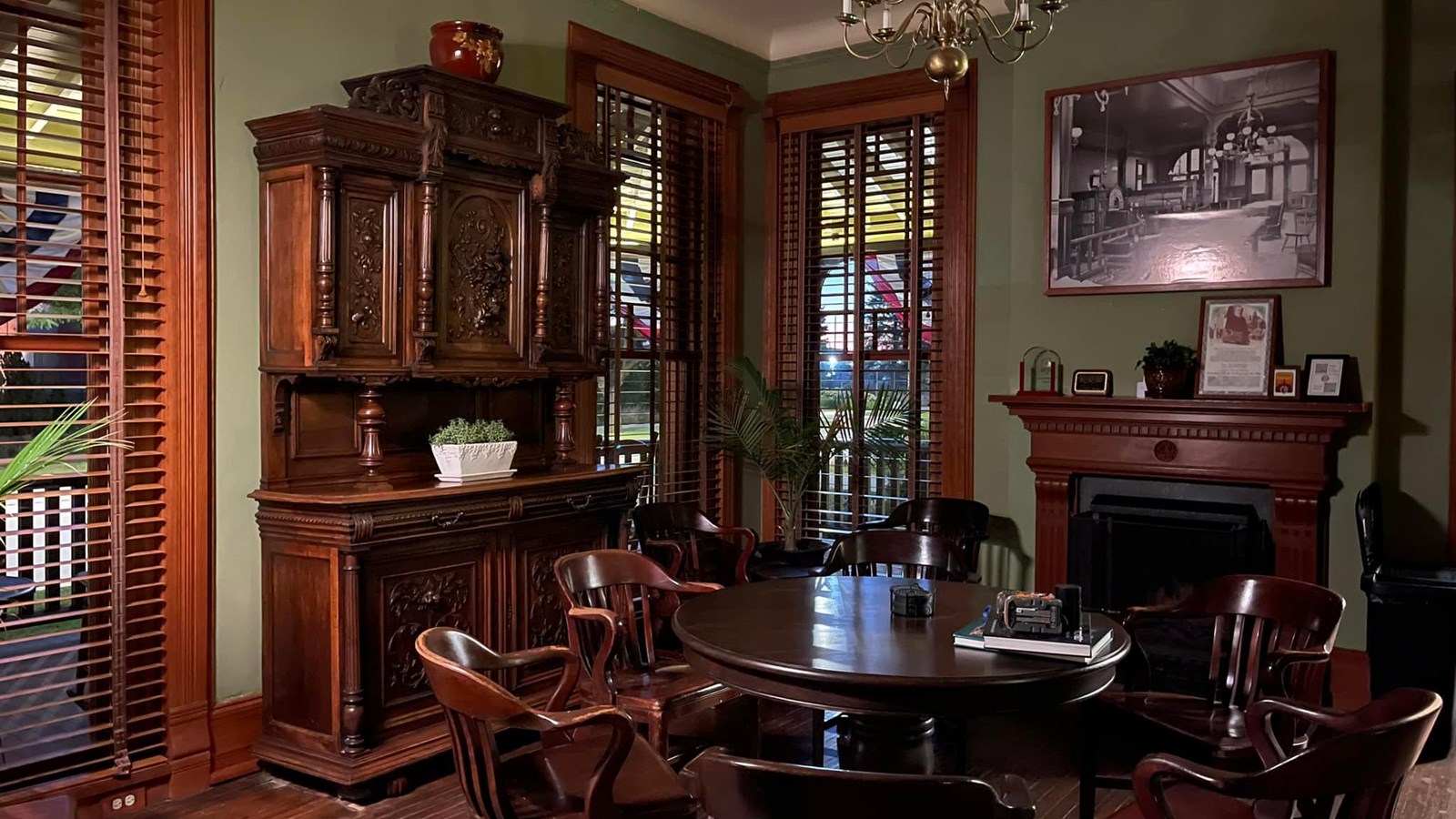 Location:
605 East 111th Street, Chicago, IL 60628
Accessible Rooms, Cellular Signal, Food/Drink - Coffee, Food/Drink - Snacks, Gifts/Souvenirs/Books, Historical/Interpretive Information/Exhibits, Information, Restroom, Wheelchair Accessible
The Pullman House Project is a program sponsored by the Bielenberg Historic Pullman House Foundation (a 501(c)(3) not for profit organization). The Bielenberg Foundation is an interpretive/programmatic partner organization to the National Park Service - Pullman National Historical Park.
The Pullman House Project's Welcome Center is located in the renovated home of one of Pullman's General Manager, H.H. Sessions. In the Welcome Center you find exhibits, visitor orientation, and the Pullman Club Coffee Shop (Open 7 am - 3 pm Monday - Friday and 7 am - 5 pm Saturday and Sunday)
The Pullman House Project also ofers tours every day at 1 pm that leave from the Welcome Center and have interpretors escorting visitors to see the interior of the Jordan and Dunbar homes. These homes have been styled to evoke the period of the 1880's when these families would have lived here. Signup's for the tours end at Noon on the day of the tour.
For more information on tours with the Pullman House Project
click here.
Last updated: October 22, 2023