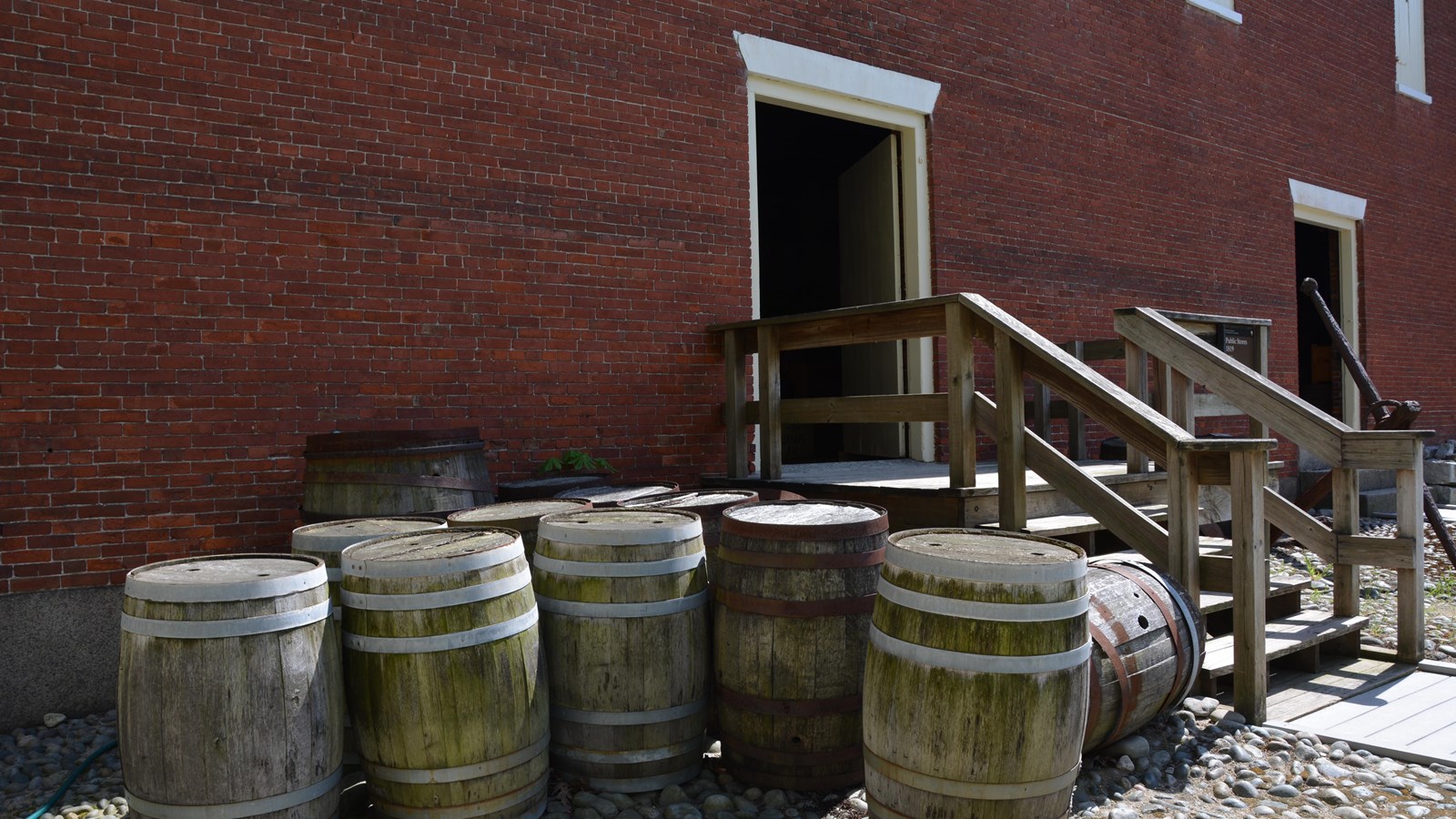 Location:
Salem, Massachusetts
Significance:
Used by the U.S. Customs Service to hold merchant cargo until duties were paid
Built in 1819 at the same time as the Custom House, the adjoining three-story Public Stores functioned as a bonded warehouse. It was used by the U.S. Customs Service to hold cargo for merchants until they were able to pay the duties on their goods. Cargo came into Salem in barrels, crates, bags, and chests. Within these plain containers were goods that made many Salem merchants wealthy, including pepper, tea, porcelain, silks, Indian cotton textiles, spices, and ivory.

An exhibit on the first floor shows the wide range of luxury items that entered Salem in the 1820s. Also on display in the exhibit is a "Whitehall" style rowboat built in 1886. It was one of the boats used by the U. S. Customs Service to board vessels as they entered Salem Harbor. Inspectors would meet incoming ships in order to collect the ship's paperwork and make sure that none of the sailors had infectious diseases.
Last updated: November 7, 2021