Place
Julian Price Memorial Park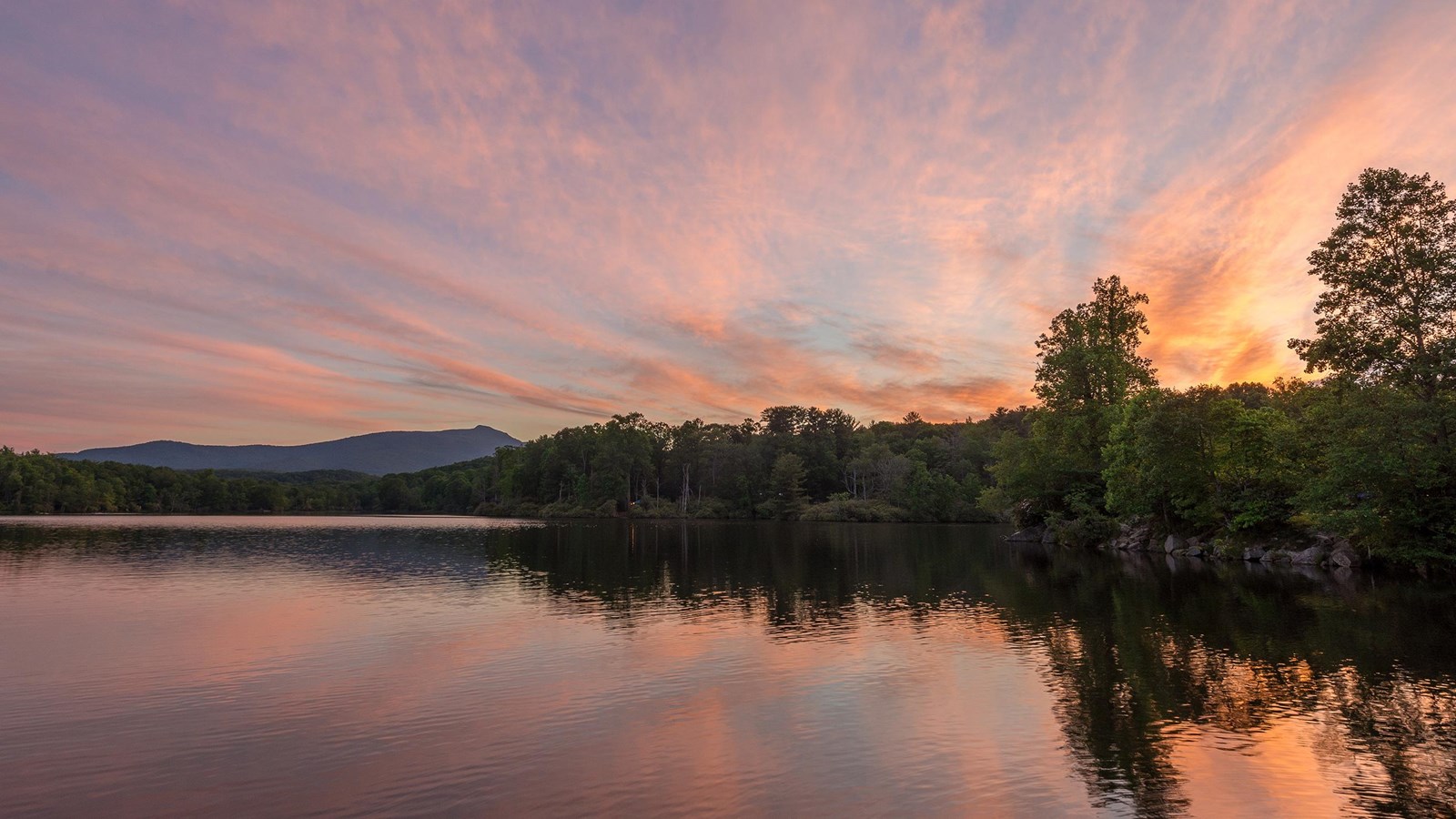 Location:
Julian Price Memorial Park is a recreational area on the Blue Ridge Parkway which extends from MP 295.8 to MP 298.6 south of Blowing Rock in Watauga County, North Carolina
Significance:
Julian Price Memorial Park is the second largest recreational area added to the Blue Ridge Parkway system by donation. The park's 4,200 acres are located immediately to the south of, and contiguous to, Moses H. Cone Memorial Park. Combined the two parks comprise the largest area of contiguous landholdings on the parkway.
Canoe/Kayak/Small Boat Launch, Parking - Auto, Picnic Table, Restroom - Seasonal, Scenic View/Photo Spot, Trailhead
Julian Price Memorial Park is a haven for relaxation and recreation, with the 47-acre Price Lake as its focal point. At elevations that range from 3,000 to 4,000 feet above sea level, visitors can enjoy a variety of activites here. Take a leisurely paddle in a kayak or canoe on Price Lake, or toss a fishing line into the water from the shore. Explore the mountains on hiking trails or trek beside the beautiful, fast-running Boone Fork Creek. Head to the picnic area for a table next to a warm, sunny creekside. And if you want to spend the night, Price Park Campground offers cool and shady campsites in one of the most popular and largest campgrounds on the Blue Ridge Parkway.
Named for Julian Price, who was an insurance executive, business and civic leader, and philanthropist. Price fancied the beauties of the Blowing Rock resort area, and began purchasing land nearby to develop a scenic fishing lake and retreat in 1935. Price planned to build a hotel retreat to be used primarily by insurance agents during their vacation periods. He also had plans to dam a stream on the property to create a lake stocked with rainbow trout. The resort, Price felt, would give a vacation spot to the agents and still make it possible to keep contact with the home office. 

On October 25, 1946, at 78 years of age, Julian Price was killed in an automobile accident while traveling from Greensboro to Blowing Rock. Julian Price Memorial Park was donated to the National Park Service by the Jefferson Standard Life Insurance Company in 1949. 
Almost the entirety of the construction and development of Julian Price Park, including the Blue Ridge Parkway and associated facilities within the park boundaries, took place between 1955-1964. By the end of 1964, all the campground loops, the amphitheater, the picnic area, and their associated amenities were finished and operating. The park development was closely associated with the Mission 66 program, a federally sponsored program intended to improve visitor services within the National Park system. 
Last updated: January 21, 2021