Place
Presidio Chapel of San Elizario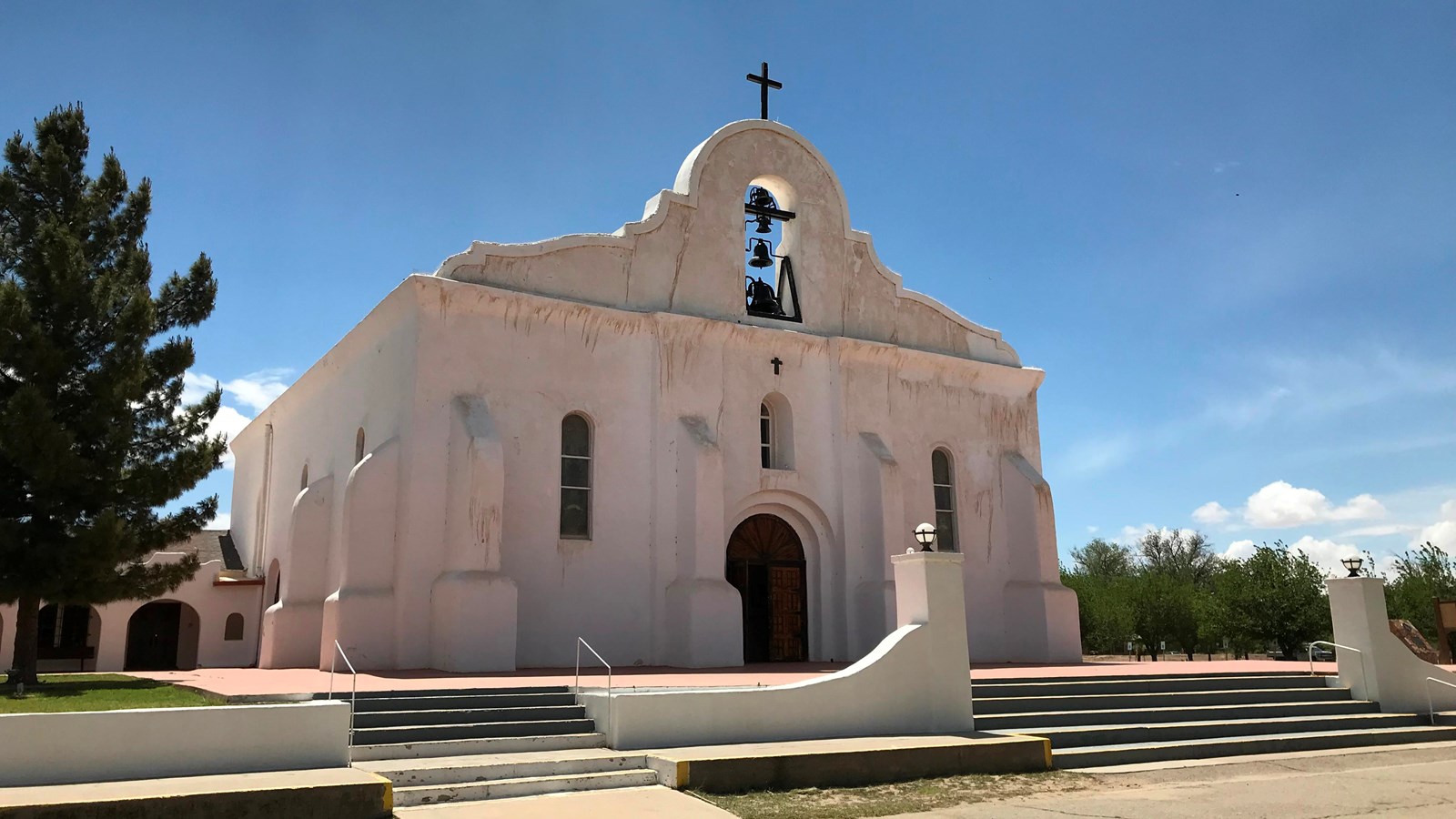 Location:
1556 San Elizario Road, San Elizario
Significance:
Defend area residents and El Camino Real caravans
Designation:
Certified Site
Located about 17 miles southeast of El Paso on a stretch of El Camino Real known locally as the Mission Trail, San Elizario marks the start of the northbound trail in the U.S. as it moves across the Rio Grande out of Mexico, through the lower El Paso Valley, and into New Mexico. In 1788, the site was the chosen spot to locate a strategic military stronghold on New Spain's western frontier. Soldiers from San Elzeario (also San Elceario), a decommissioned Spanish fort in Guajoquilla, Mexico (present-day Chihuahua), occupied the new presidio to defend area residents and El Camino Real caravans from Apaches. Like the fort it replaced, the new presidio was named in honor of San Elzear, the French patron saint of soldiers.

Today, the presidio chapel continues to anchor San Elizario as an active parish. Four vertical bells and four horizontal buttresses bring an imposing symmetry to the relatively small building, which is set in a frame of low masonry walls and a dramatic sweep of front steps. The stark white building paints a picture of purity and stability in an ever-changing world. Despite centuries of change, El Camino Real, today's Glorieta Road, still leads residents and visitors to and from the chapel at the old presidio.
Site Information
Location (1556 San Elizario Road, San Elizario, New Mexico)
Last updated: June 16, 2023