Place
Pothole Point Trail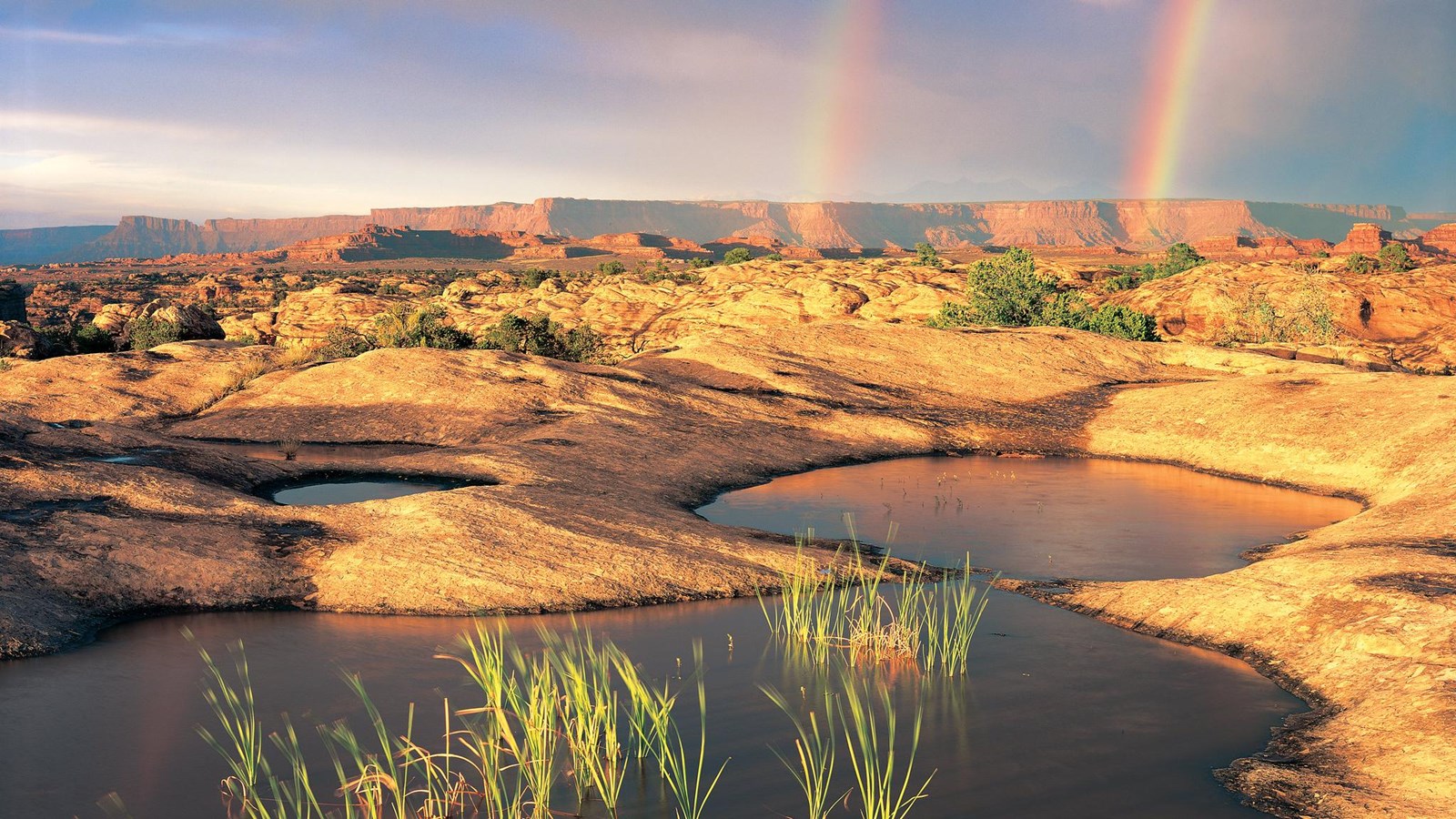 Location:
The Needles, Canyonlands National Park
Significance:
Short Trail
This short loop trail (0.6 mi/1 km) crosses sandstone dimpled with pockets called potholes.
Roundtrip Distance: 0.6 mi (1 km)
Time: 45 min
Elevation Change: 36 ft (11 m)
Difficulty: Easy/Short
Hike Description: Uneven slickrock leads to diverse pothole communities and views of The Needles. Trail follows cairns.
Accessibility: This trail can be rough, uneven, and requires walking up and down a rocky hill and stone steps. It is not accessible to wheelchairs. In winter, there may be snow or icy conditions; we recommend traction devices for hikers.
Dogs are not allowed on this trail. Service animals are allowed in national parks. What is a service animal? 
Help protect fragile desert ecosystems
When wet or dry, potholes are tiny—and sensitive—ecosystems. Body oils, soaps, and sunscreens easily pollute the water. Protect these ecosystems by never putting anything (like fingers or feet) into potholes, and by walking around potholes, even when they are dry.
The bumpy soil along the trail is also alive. Biological soil crusts are living communities of cyanobacteria, mosses, algae, lichens, and fungi. Soil crust prevents erosion, stores moisture, and provides critical nutrients for plants. Protect this life by staying on trail.
Last updated: January 31, 2023