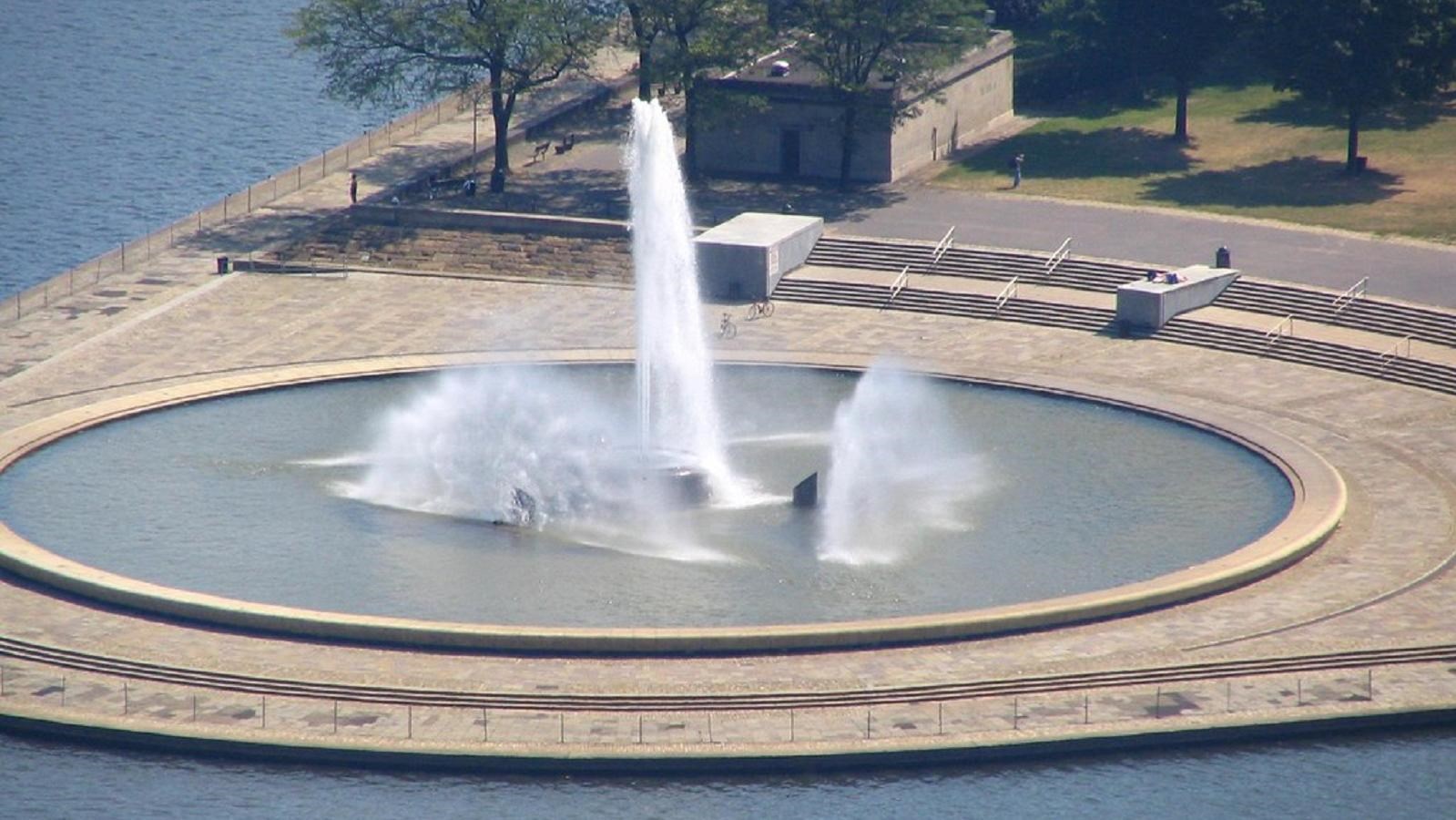 Lewis and Clark NHT Visitor Centers and Museums
Visitor Centers and Museums along the Lewis and Clark National Historic Trail
Located at the apex of Pittsburgh, Pennsylvania's "Golden Triangle," Point State Park is located sits at the confluence of the Monongahela and Allegheny rivers, forming the headwaters of the Ohio River. The park itself, now a National Historic Landmark, commemorates the area's long history, going all the way back to the French and Indian War (1754-1763).   
French colonization of the area began in 1747 with the establishment of Fort Duquesne. When British General John Forbes arrived in 1758, the French forces found themselves outnumbered. Realizing the gravity of their situation, the French burned the fort to the ground and promptly left. Now in control of the area, the British soon built Fort Pitt, a five-sided structure with bastions, on the same site that was, at the time, one of the largest forts in North America. Both the fort and its adjacent settlement, "Pittsborough," were named in honor of the English Prime Minister, William Pitt.  
Years later, the Lewis and Clark expedition constructed their 50-foot keeled boat and assembled supplies from merchants in Pittsburgh. With the boat completed, Meriwether Lewis and eleven other men departed for the journey down the Ohio River on August 31, 1803.  
Today, Point State Park encompasses 36.4 acres complete with riverfront promenades, scenic views of the city, and a 150-foot tall fountain. Twenty-three monuments, interpretive plaques, and historical markers are located throughout the park. Visitors can also see three recreated bastions from the original Fort Pitt fortification. The Fort Pitt Museum is built on the footprint of one of the original bastions, educating visitors about the region's role in early American history through interactive exhibits, life-like historical figures, and a plethora of artifacts. Staff also presents special programs and group tours throughout the year. The Fort Pitt Block House, built in 1764, can also be toured. 
Point State Park is ADA accessible and open to the public every day of the year from sunrise to sunset. The parking lot is open from 6:00 a.m. to 11:00 p.m. and requires a parking fee. Additional parking lots and garages are located within walking distance. For more information about the park's operating hours, directions, or parking, call (412) 565-2850. 
For information on hours, tours and programs at Fort Pitt Museum, call (412) 281-9284.  
Admission to the Block House, operated by the Fort Pitt Society of the Daughters of the American Revolution of Allegheny County, Pennsylvania, is free, but visitors are encouraged to call ahead for hours of operation at (412) 471-1764. 
Last updated: May 21, 2021