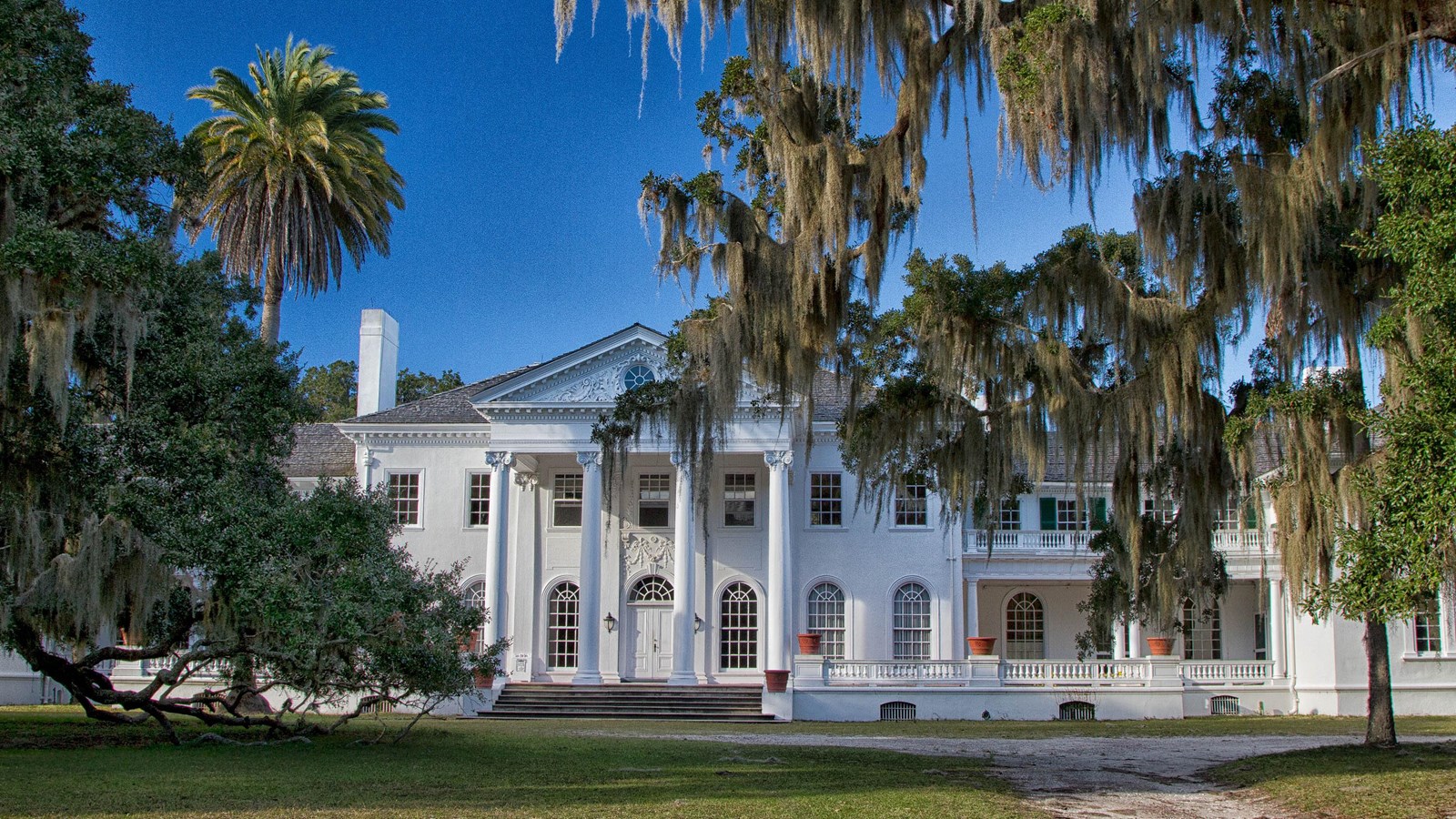 Location:
Cumberland Island - Mid-Island
Designation:
National Register of Historic Places – Plum Orchard Historic District
Dock/Pier, Fire Extinguisher, Historical/Interpretive Information/Exhibits, Picnic Table, Restroom, Toilet - Flush, Water - Drinking/Potable
Plum Orchard is one of four mansions constructed on Cumberland Island for the children of Thomas and Lucy Carnegie. This mansion was originally built for George Lauder Carnegie and his new wife Margaret Thaw. Construction of the mansion began in 1898 and several additions to the house were made through 1906. The architectural firm of Peabody & Stearns was employed to design the original home, built in a Georgian Revival style. The house served as the couple's primary winter residence until George passed away in 1921. Soon after his death, his younger sister Nancy moved in after her marriage to the island doctor, Dr. Marius Johnston, in 1924. Many of the original furnishing from Plum Orchard were auctioned off by Margaret after her husband's death. Nancy did move many furniture items to Plum Orchard from Dungeness, saving these pieces from the eventual fire that consumed that house in 1959.  
Visitors can take a free tour of the 22,000 square foot mansion. On display are the architecture, furnishings, and machinery that made operation of the house possible. Plum Orchard offers a glimpse into Edwardian High Society at the turn of the 20th century and the importance of recreation, indulgence, and rejuvenation in nature. But further exploration tells the story of a family who valued the island, and their time spent with friends and family. 
Located 7 miles North of the Sea Camp dock (14 miles roundtrip). Due to the distance, day visitors should plan accordingly. Potable water can be found on the way at Stafford Beach Campground (3.5 miles north of Sea Camp). Estimated roundtrip time: for biking, 3-5 hours. For Hiking, 8-10 hours (not recommended for day visitors). 
Last updated: April 18, 2022