Place
Platte River Confluence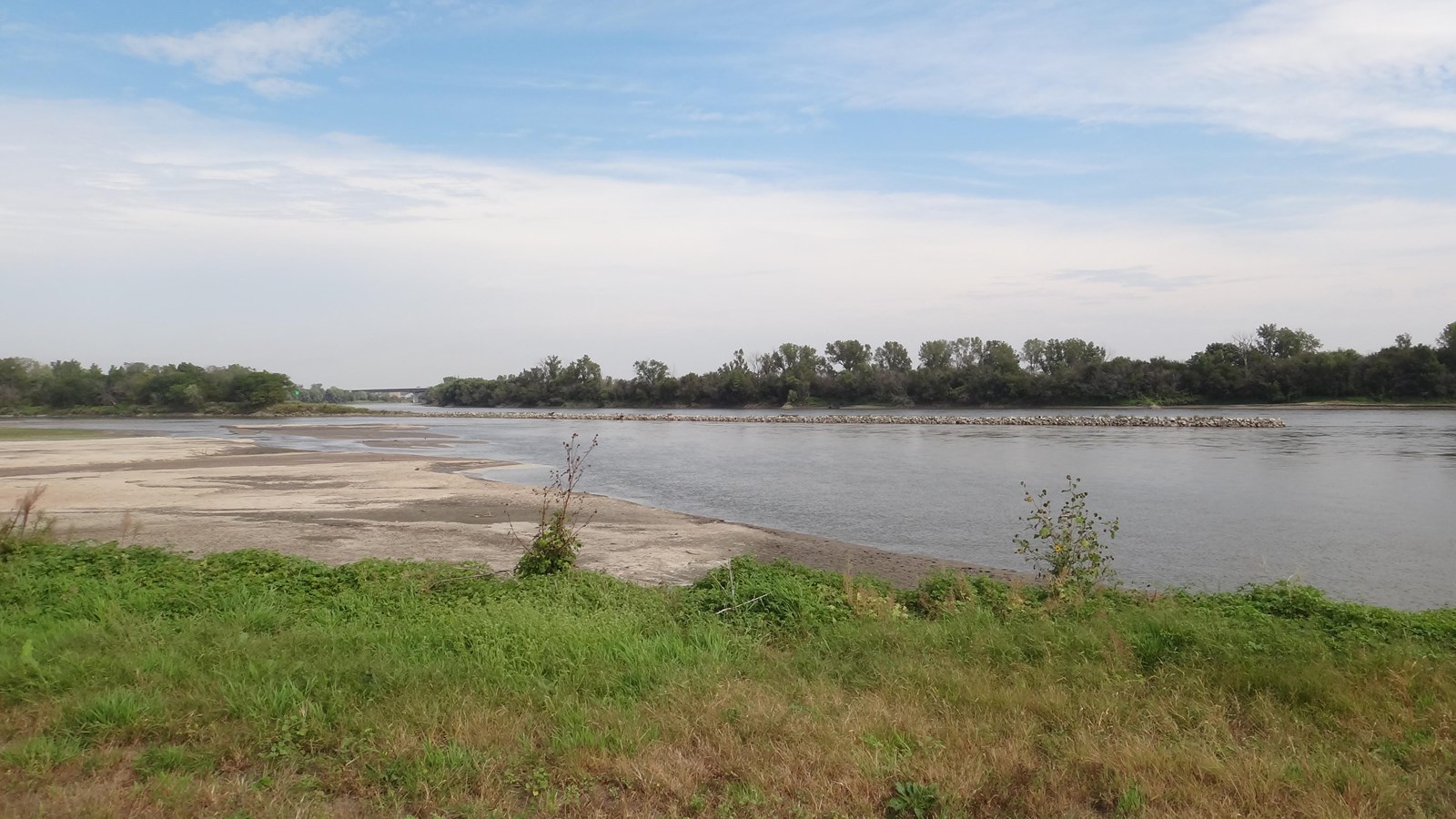 Location:
17614 Schilling Refuge Road, P.O. Box 525, Plattsmouth, NE 68048-0525
Lewis and Clark NHT Visitor Centers and Museums
Platte River Confluence is a
High Potential Historic Site
on the
Lewis and Clark National Historic Trail.
The expedition stopped at the mouth of the Platte River on July 21, 1804. Lewis wrote of the Platte, "by a boiling motion or ebolition of it's waters occasioned no doubt by the roling and irregular motion of the sand of which its bed is entirely composed...particles of this sand...hurried by this impetuous torrent in large masses from place to place in with irristable forse, collecting and forming sand bars in the course of a few hours which as suddingly disapated to form others..." They conducted experiments to measure the water's velocity, comparing it to the slower currents of the Missouri and the Mississippi. Lewis and Clark ventured on foot a short distance up the Platte River and crossed it, noting that the depths did not exceed "over 6 or 7 feet."
The Platte River Confluence can be publicly accessed via the
Schilling Wildlife Management Area
, enabling visitors to view the confluence within a natural setting comparable to what members of the expedition would have experienced. The character of the Platte River has evolved since 1804, as the channel width and current have both diminished, primarily due to the diversion of water along multiple points upstream for agricultural irrigation. Although greatly reduced, the confluence of the Platte remains in essentially the same historic location.
Last updated: November 25, 2020