Place
Plains Depot - 1976 Presidential Campaign Headquarters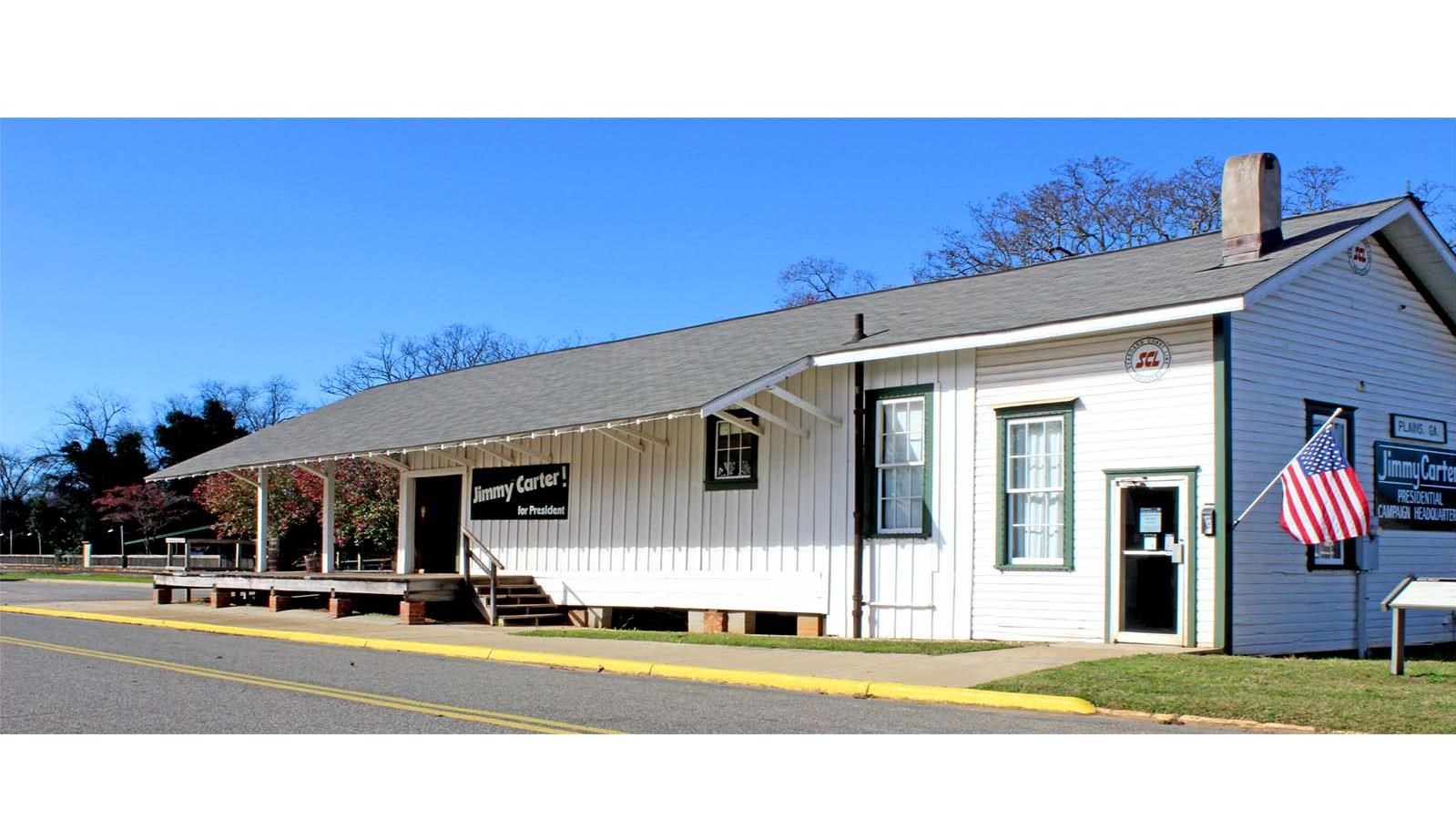 Location:
100 West Main Street Plains, GA
Significance:
Plains Depot-1976 Presidential Campaign Headquarters is the oldest building in Plains, having been built in 1888.
Designation:
National Historic Site
Accessible Rooms, Benches/Seating, Captioned Media, Cellular Signal, Fire Extinguisher, Historical/Interpretive Information/Exhibits, Internet/WiFi Available, Parking - Auto, Parking - Bus/RV, Trash/Litter Receptacles, Wheelchair Accessible
The arrival of the railroad in rural areas of the South meant not only survival, but prosperity as farmers could reach a larger market with their crops. The Plains Depot was built in 1888 in the center of town, after a railroad employee, Milton Leander Hudson donated the land. Residential neighborhoods soon developed around the depot and despite several changes in railroad management, the town prospered. Although the depot closed in 1951, it was reopened on April 18, 1976 to serve as the Presidential Campaign Headquarters for Jimmy Carter. During that time approximately 10,000 people a day came to Plains to find out about candidate Carter. Many state primary victories, as well as the Presidential victory, were held in the streets around the depot. The depot now contains a self-guided museum with exhibits focusing on the 1976 Presidential campaign.
Last updated: August 30, 2021