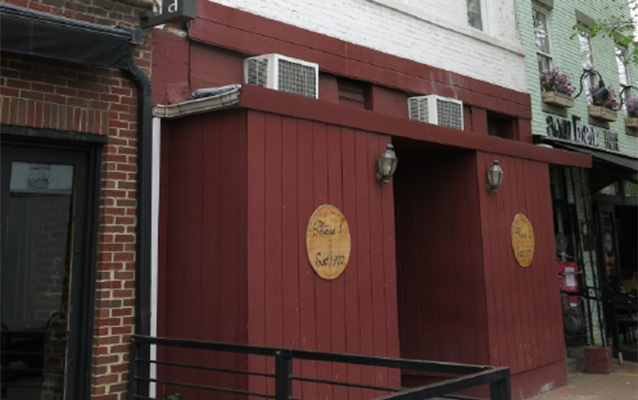 Quick Facts
Location:

525 8th St. SE, Washington, DC

Designation:

Surveyed by the Historic American Buildings Survey

OPEN TO PUBLIC:

No
This building was constructed in Capitol Hill in 1896. In 1971, the building was leased to Allen Carroll and his partner Chris Jansen, who opened the women's bar Phase One. The strip of 8th Street, SE surrounding the bar was already home to a considerable number of LGBTQ establishments, leading a local newspaper to dub the commercial corridor "Gay Way." Among the pioneering LGBTQ-friendly bars and restaurants on Capitol Hill were Johnnie's (500 8th Street, SE), Dobkin's Grill (1104 8th Street, SE), and Mr. Henry's (601 Pennsylvania Avenue, SE). These post-World War II establishments were eventually joined by newer institutions like Phase One that were operated by queer entrepreneurs and proudly served queer customers.
When it opened, Phase One filled a pressing need for public women-centric social spaces. The Phase, as the bar came to be known, gained a local and national reputation as an intimate, no frills bar for queer women.... 
Read the rest of the survey report...[pdf]
This Historic American Buildings Survey entry was written by Amber Bailey, the Historic American Buildings Survey/Society for Architectural Historians Sally Kress Tompkins Fellow for 2016. The Historic American Buildings Survey is a program of the National Park Service.