Place
Pharr Mounds, Milepost 286.7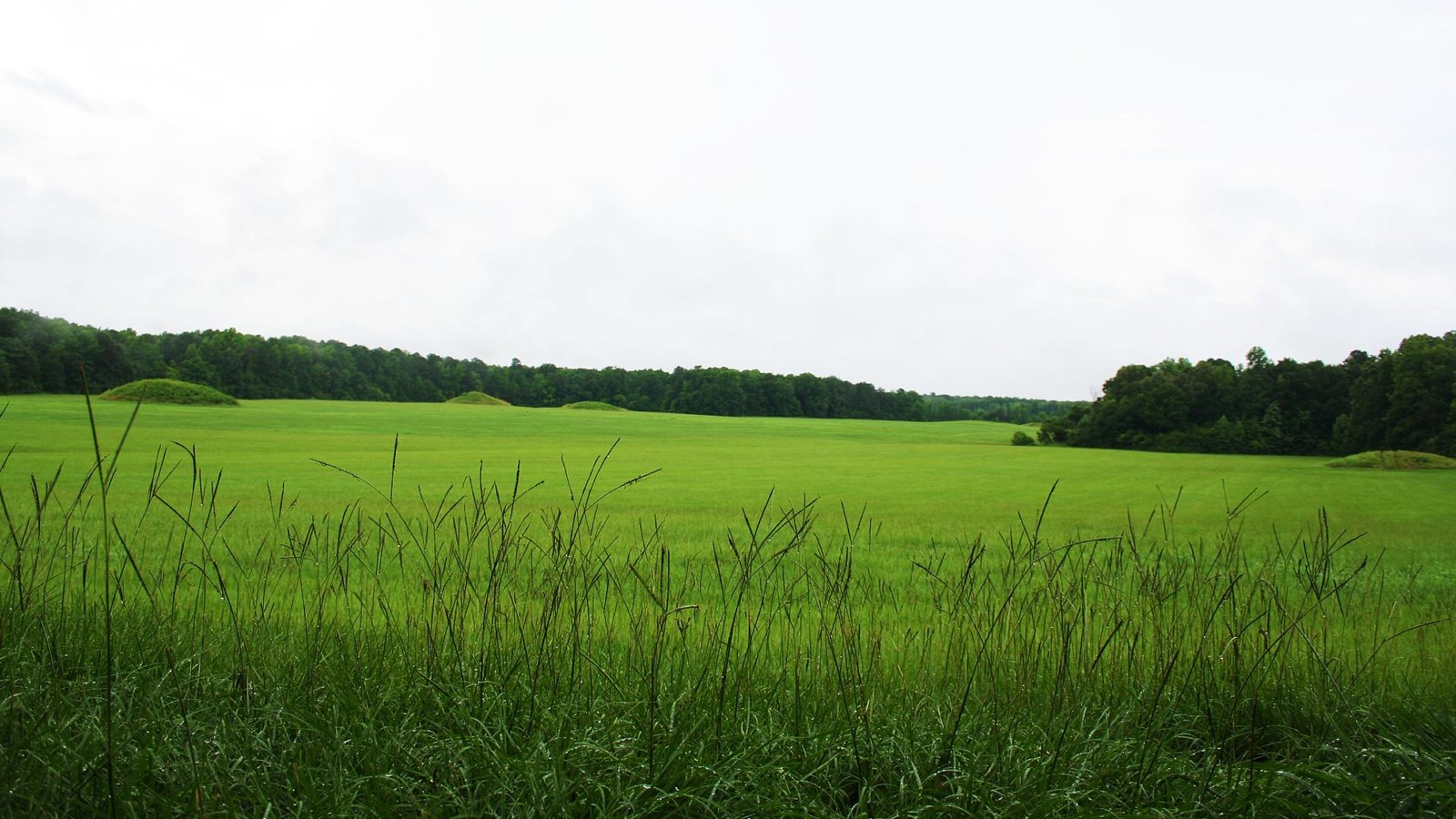 Location:
Natchez Trace Parkway, Milepost 286.7
Significance:
American Indian Mound Site
Designation:
National Register of Historic Places
Historical/Interpretive Information/Exhibits, Parking - Auto, Picnic Shelter/Pavilion, Picnic Table, Restroom, Restroom - Accessible, Scenic View/Photo Spot, Toilet - Flush, Water - Bottle-Filling Station, Water - Drinking/Potable, Wheelchair Accessible
Around 2,000 to 1,800 years ago native people built Pharr Mounds, a complex of eight dome-shaped mounds, spread over 90 acres (100 football fields). One of the largest Middle Woodland era mound sites in the region, Pharr Mounds was near a sizable village. The people there attracted trade for everyday items and ceremonial objects.  

A vast trading network stretched from southeastern US to the shores of Lake Ontario. Over hundreds of linked trails, objects of copper, mica, greenstone, and shell found their way to Pharr Mounds. People from small local villages then came here to obtain exotic goods.  

Cultures around the world and across time built monuments and lasting memorials. Mounds like these are some of the earliest remaining monuments in North America. 

Skillfully designed and built, these mounds are a source of wonder and pride. Spiritually enduring, they become the cornerstones of civic and religious ceremonies and rituals. Modern Chickasaw feel a strong bond with Pharr Mounds and consider them sacred. Many return here as part of a pilgrimage to their ancestral homeland. 
A Spiritual Place, Pharr Mounds, Milepost 286

Speakers: LaDonna Brown, Tribal Anthropologist at the Chickasaw Nation; Pauline Brown of the Chickasaw Language Committee and Chickasaw Nation Historical Society.

Credit / Author:

NPS

Date created:

10/14/2020
Last updated: April 10, 2021