Place
Penelope Vassall House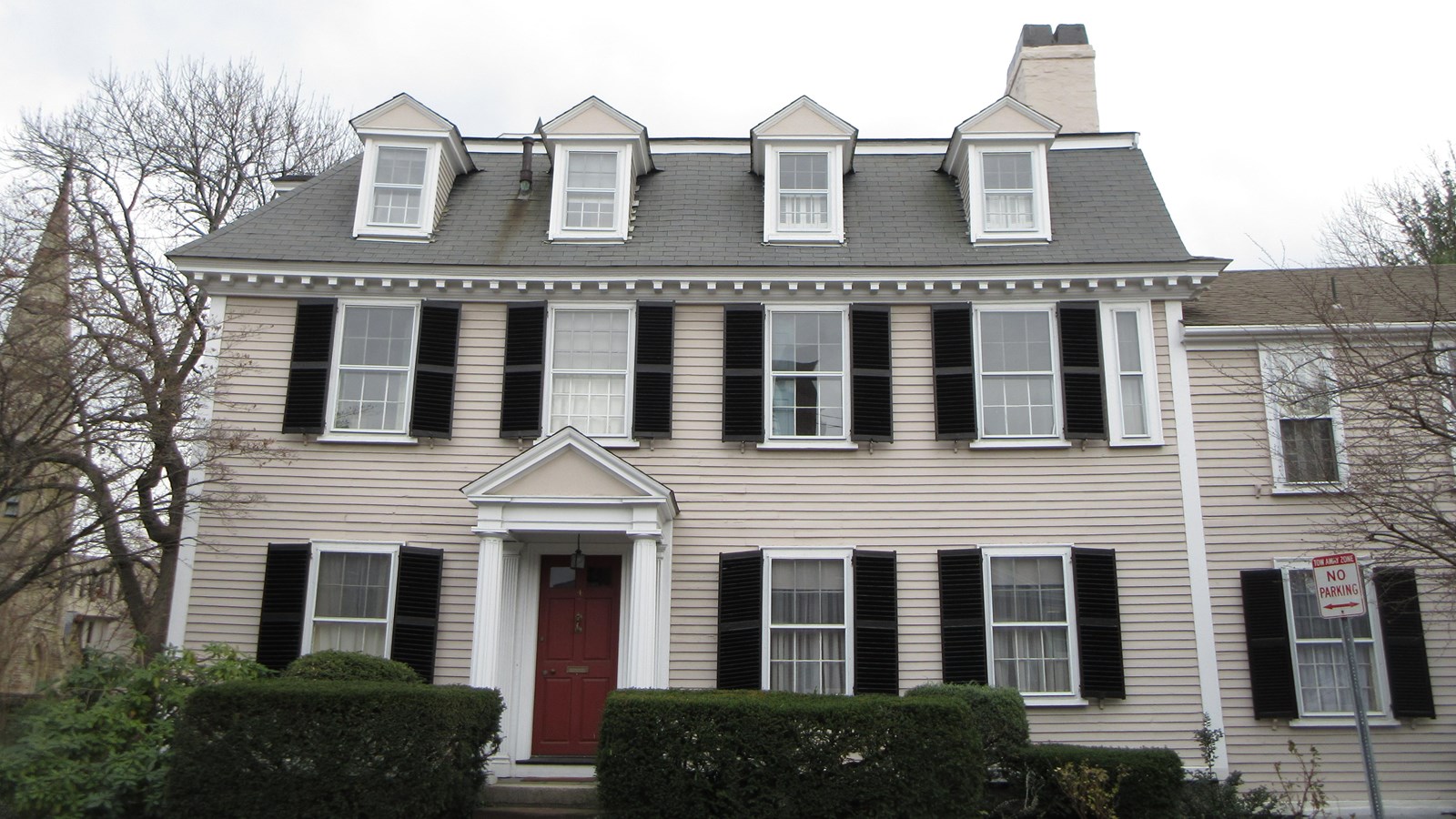 Location:
94 Brattle Street, Cambridge, MA
Designation:
Old Cambridge National Register District
Some elements of the Penelope Vassall house might be as old as the seventeenth century but most of the structure dates to 1746, when Henry Vassall had a house constructed on the site for himself and his wife, Penelope Royall Vassall. Henry, a member of a prominent Vassall family who owned plantations in Jamaica, died in 1769, leaving his widow in the house alone. Penelope Vassall fled to her family's plantation in Antigua after the violence of the Powder Alarm in September 1774. Though her brother Isaac Royall of Medford was explicitly banned from re-entering Massachusetts after the Revolutionary war, Penelope returned and is buried in the Vassall Tomb in the Old Burying Ground next to Christ Church. The house was used as a medical facility during the Revolutionary War and it was here that Dr. Benjamin Church was confined under house arrest after he was accused of passing information to British General Gage. Today the house is a private residence.
Last updated: February 28, 2022