Place
Peerless Rooms Building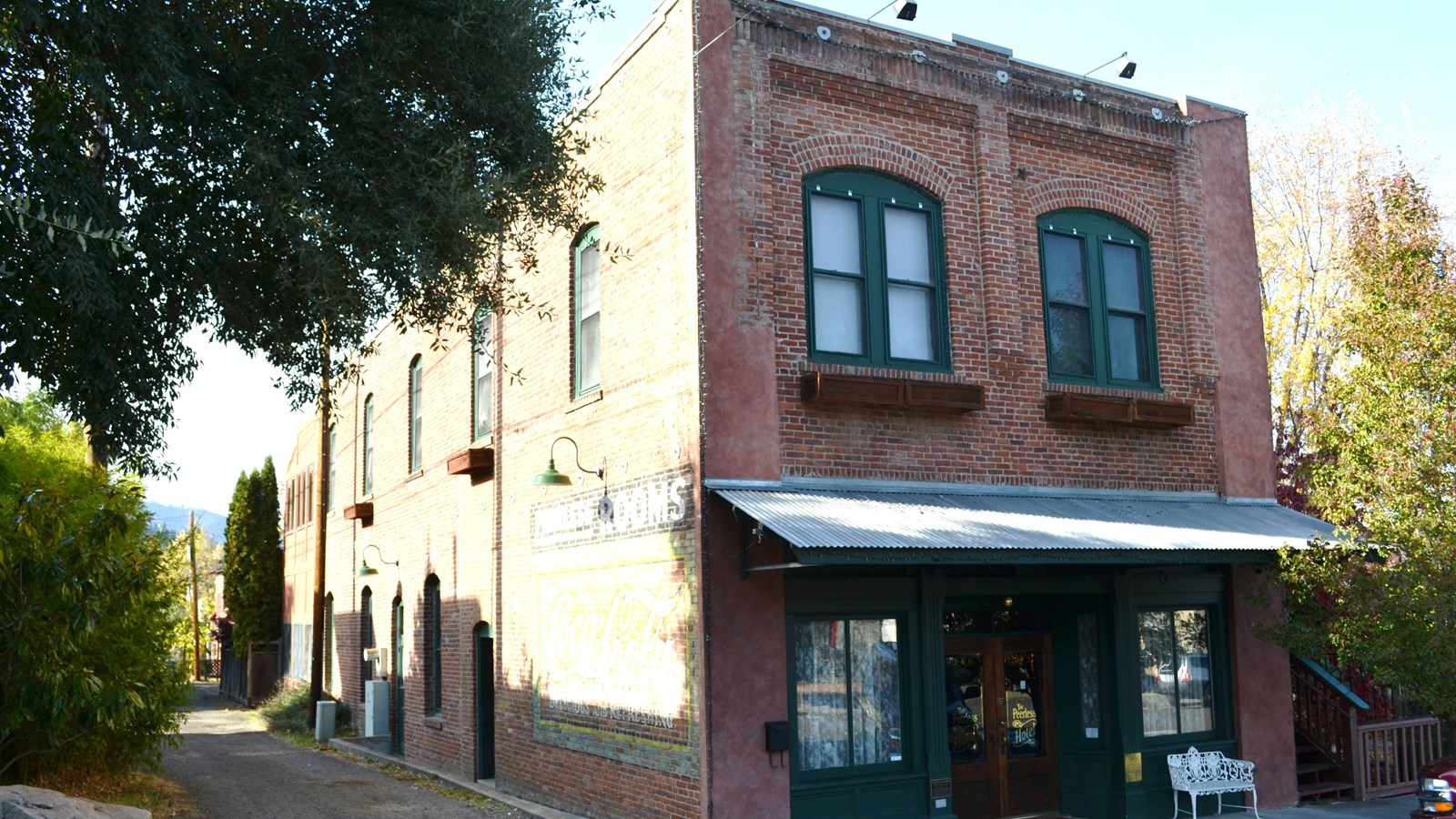 Location:
243 Fourth Street. Ashland, OR
Designation:
National Register of Historic Places
The Peerless Rooms Building was built in 1904 by Oscar and Lucinda Ganiard, who built many commercial buildings in Ashland, including the Ganiard Opera House. Long used for lodging in the railroad district (and known as "The Ganiard Building"), the vernacular "brick front" commercial style building is typical of the once prevalent rooming houses developed to serve the working-class men and women drawn to Ashland in the early years of the 20th century. It was during this time when such single-room occupancy was the norm for residents of a working-class community.

Following the 1887 completion of a north-south rail link over the formidable Siskyiou Mountains to the south, the Southern Pacific Company and its employees assumed a major role in the Ashland economy. Since Ashland's primary business district was located along Ashland Creek, over a mile distant from the tracks, a second commercial area developed along Fourth Street in what became known as "the railroad district." Given the transitory nature of railroad employment, many of Southern Pacific's employees kept to themselves, avoiding the Ashland community at large. The large number of rooming houses in the Railroad District also provided low-cost housing for a number of young laborers, single women, and traveling salesmen who were drawn to Ashland by the booming economy that the railroad stimulated.
It was under the ownership of Sarah Meekly that the building received the name, "Peerless Rooms," in 1910. A significant element of the building is the sign painted on the brick proclaiming "Peerless Rooms" (probably dating from around 1915) with an early "Coca-Cola" advertisement. Long considered a "ghost" sign, it now has been restored. In late 1991 the Ganiard Building was purchased for restoration to its original use, although considerably upgraded from its working-class status. As "The Peerless Hotel" it is a luxury enterprise that strives to recreate the aura of a Victorian upper-class inn that now caters to Ashland's tourist population. The Peerless Rooms is the single best surviving example of the two-story brick storefront associated with the development of the commercial area centered on Ashland's railroad depot.
The Peerless Rooms Building, now the Peerless Hotel, is located at 243 Fourth Street. 

Discover more Oregon history by visiting the Ashland, OR travel itinerary.
Last updated: August 10, 2020