Place
Peachtree Center Historic District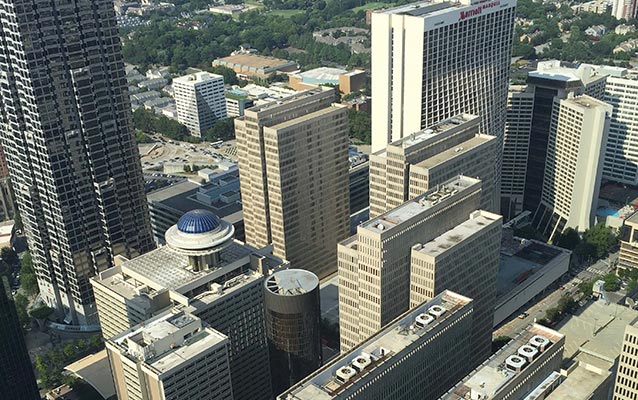 Location:
Atlanta, Fulton Co., GA
Significance:
Architecture, Community Planning and Development, Social History
Designation:
Listed in the National Register – Reference number 100002207
MANAGED BY:
Multiple owners
Listed in the National Register on March 19, 2018, the Peachtree Center Historic District, Fulton Co., Georgia is significant at the national level under architecture and community planning and development for the work of architect and developer, John C. Portman, Jr.
Portman is nationally known for his innovative ideas and approaches to design and planning as both architect and developer. His design concepts involved interior-focused architecture as seen in his use of atrium forms and his development of the "coordinate unit," the interconnection of pedestrian-oriented city blocks. The district is also significant under social history for its association with the civil rights movement. The period of significance is 1961-1988.
Last updated: October 19, 2018