Place
Paul Revere Capture Site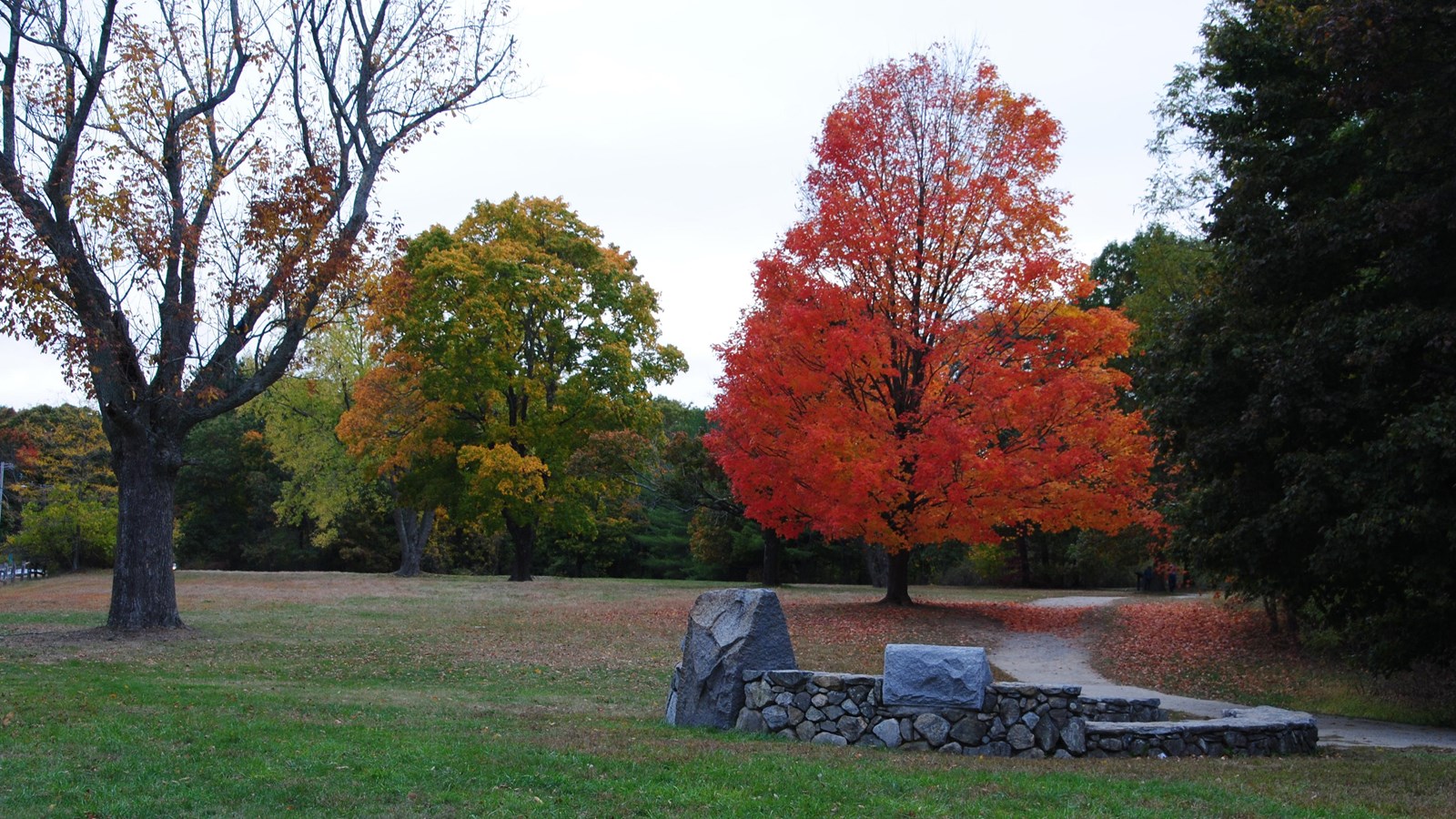 Location:
42.44898935748114, -71.27976206053539
Significance:
This monument marks the location where Paul Revere was captured by a patrol of British officers while spreading the alarm through the countryside, thus ending his famous "midnight ride."
Accessible Sites, Historical/Interpretive Information/Exhibits, Parking - Auto, Pets Allowed, Trailhead, Wheelchair Accessible
This monument marks the location where Paul Revere's midnight ride came to an end. It was here that Paul Revere, William Dawes, and Dr. Samuel Prescott ran into a patrol of British officers who were out on the road to stop any express riders from Boston. They captured Revere (and let him go a few hours later without his horse). Dawes turned around and escaped; and Samuel Prescott made it through the ambush and delivered the alarm to Concord.

In Longfellow's famous poem, "Paul Revere's Ride," Revere is the sole rider spreading the alarm to "every Middlesex village and farm." In reality Paul Revere was part of a larger system established by Patriot leaders to alarm the countryside and muster the minute men and militia. This was the work of the Committee of Safety, a part of the Provincial Congress.

In March of 1775 they established "watches" to be kept at Roxbury, Cambridge and Charlestown in order to give early warning of any British movement. Couriers were designated to carry the alarm to the towns where the magazines were located. Designated men in those towns, like Col. James Barrett, were likewise instructed to send riders out when they received the news of a British march.
Last updated: January 16, 2023