Place
Parker-Hickman Farmstead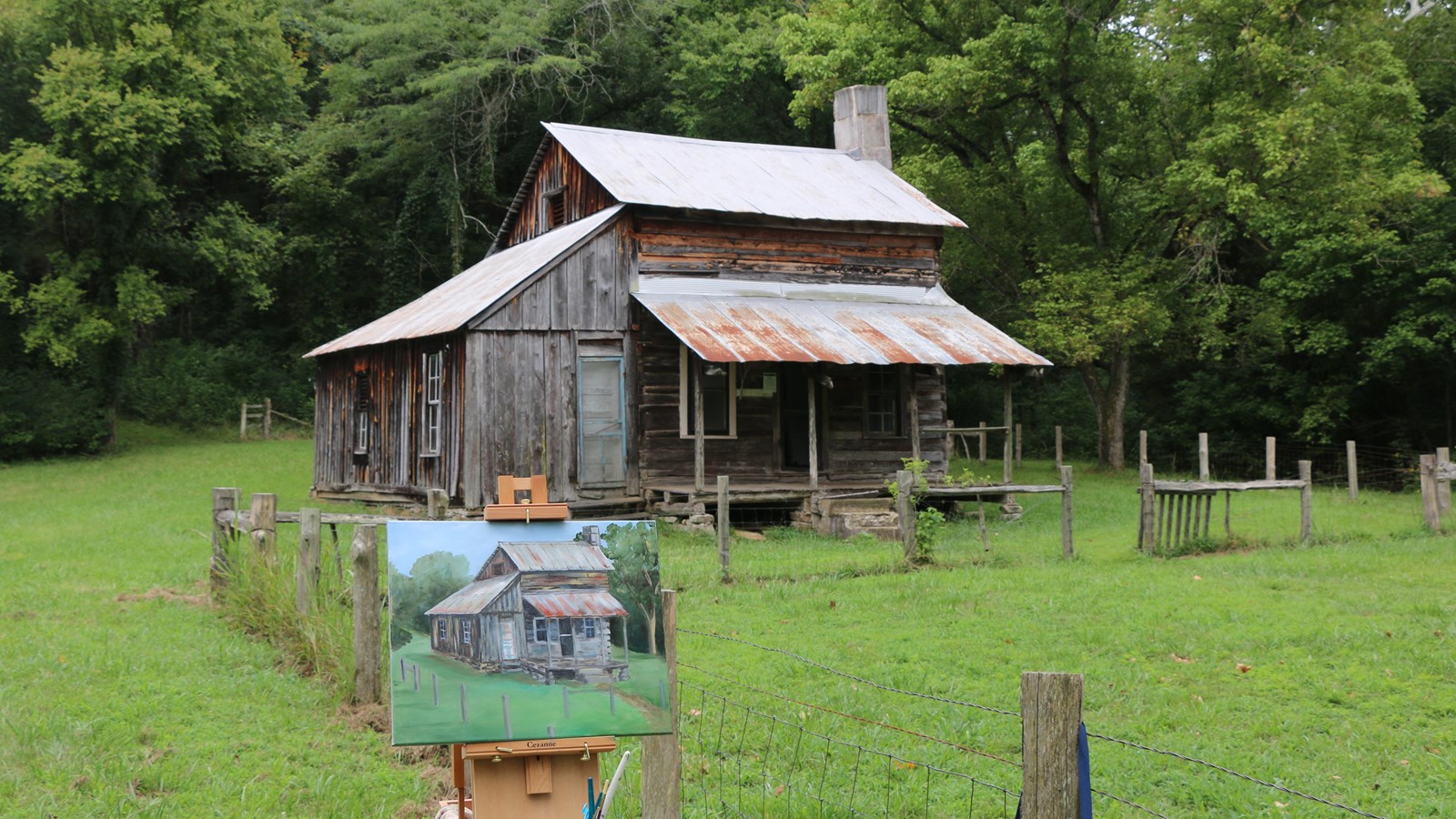 Location:
36.070993, -93.222466
Significance:
Traditional Ozark Architecture, In-Tact Pioneer Farmstead
Designation:
National Register of Historic Places
Historical/Interpretive Information/Exhibits, Parking - Auto, Scenic View/Photo Spot
Immigrating from Tennessee in the 1830s, the Parker brothers built their farmstead on 195 acres in the bottomlands of the Buffalo River in the Ozarks. Using techniques similar to the built log homes back in Tennessee, the Parker brothers utilized the local red cedar logs to construct their home. These logs date back to the 1840s, indicating that this is the oldest log structure in the Buffalo National River area. 

This farmstead was continuously occupied for nearly 130 years by 9 different owners, starting with the Parkers and ending with the Hickmans in the early 1980s. Through the years, additions were made to the original cabin, and several outbuildings and farming structures were built around it, arranged roughly in a rectangle. An exhibit panel on-site maps the property and explains the purpose of each building.

The Parker-Hickman Farmstead, located near Erbie Campground in Buffalo National River's Upper District, was placed on the National Register of Historic Places on August 11, 1987. The farmstead preserves a significant cultural landscape that reflects pioneer settlement and the evolution of farming and subsistence in the Ozarks over a period of 130 years.
Last updated: February 1, 2021