Place
Park Avenue Viewpoint and Trail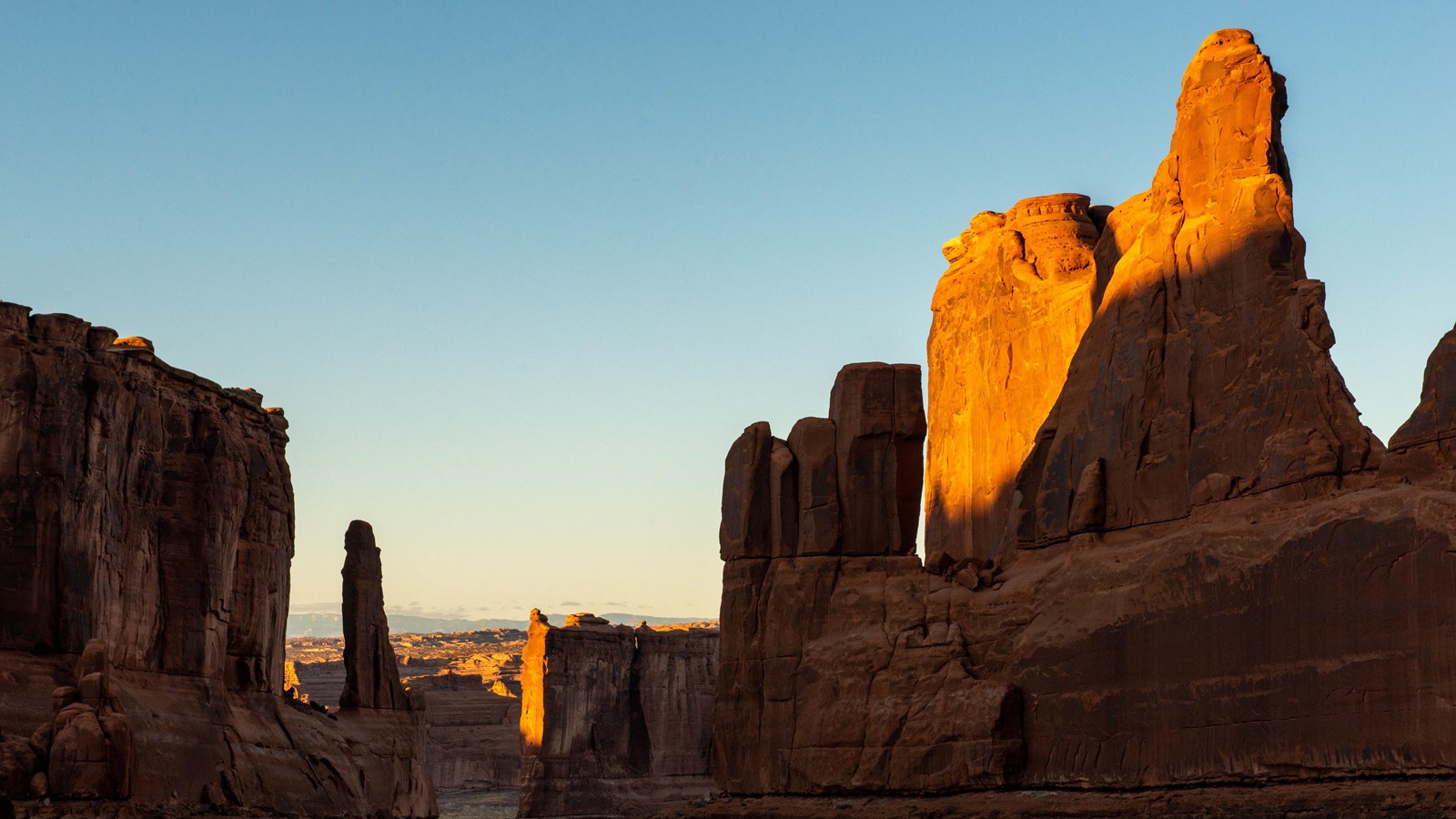 Location:
Arches National Park
Significance:
viewpoint, trail
Parking - Auto, Scenic View/Photo Spot, Trailhead
A paved sidewalk leads to a viewpoint down a corridor of towering rock walls and curiously carved spires. Descend stairs to walk the trail among massive monoliths toward Courthouse Towers Viewpoint one mile away.
Roundtrip Distance: 1.8 mi (3.2 km) 
Time: 1 hour 

Elevation Change: 322 ft (98 m) 

Difficulty: Moderate 

Hike Description: The trail descends steeply into a spectacular canyon and continues to Courthouse Towers. For a roundtrip hike, retrace your steps along the trail rather than walking along the road.  
Trail Tip: To avoid the steep stairs, start at the north end.

Accessibility: The paved walkway to the viewpoint is accessible to wheelchairs. Beyond, this trail has a long flight of stairs and requires some walking on sand and uneven surfaces.  
Just 3.6 miles (5.8 km) after Arches National Park Visitor Center, this is many visitors' first scenic stop. At Park Avenue, you can gaze down a grand boulevard of rock and let your imagination loose. Previous visitors named some of the rock features here "Queen Nefertiti," "Queen Victoria," and "Sausage Rock" (also known as "The Corndog"). What names does your imagination suggest?
Often overlooked, Park Avenue Arch is visible from the parking lot, suspended high up a rock wall on the right. Light is not visible through the arch from this angle.
Last updated: June 13, 2022