Place
Panorama Point Overlook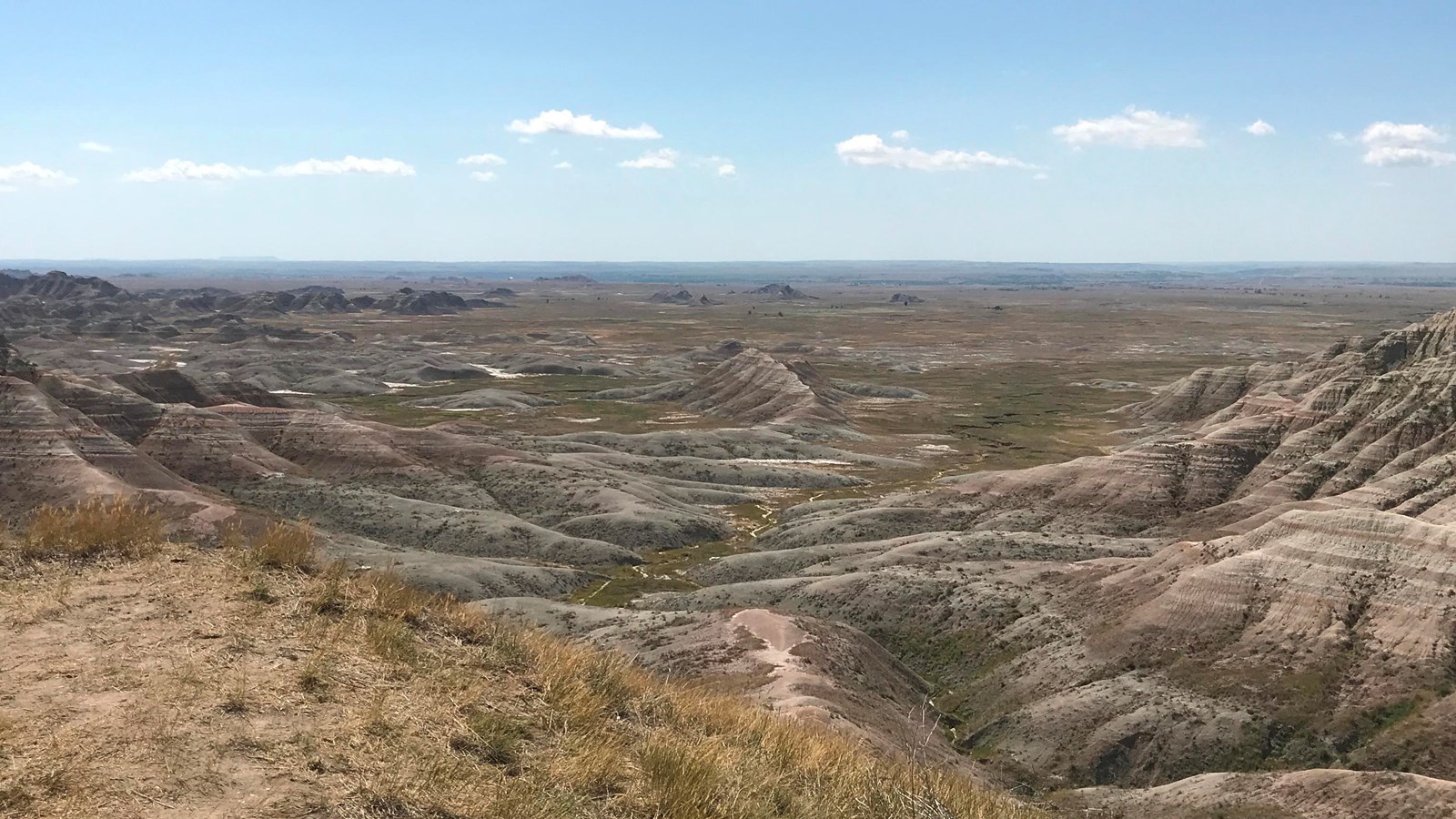 Significance:
Panorama Point is named for its wide-stretching views of Badlands Formations, which seem to go on forever.
Accessible Sites, Historical/Interpretive Information/Exhibits, Parking - Auto, Parking - Bus/RV, Scenic View/Photo Spot, Wheelchair Accessible
Panorama Point offers a wide view of the Badlands landscape, downward towards the White River Valley. The view is similar to what is seen in the Big Foot Pass area.
Last updated: December 15, 2020