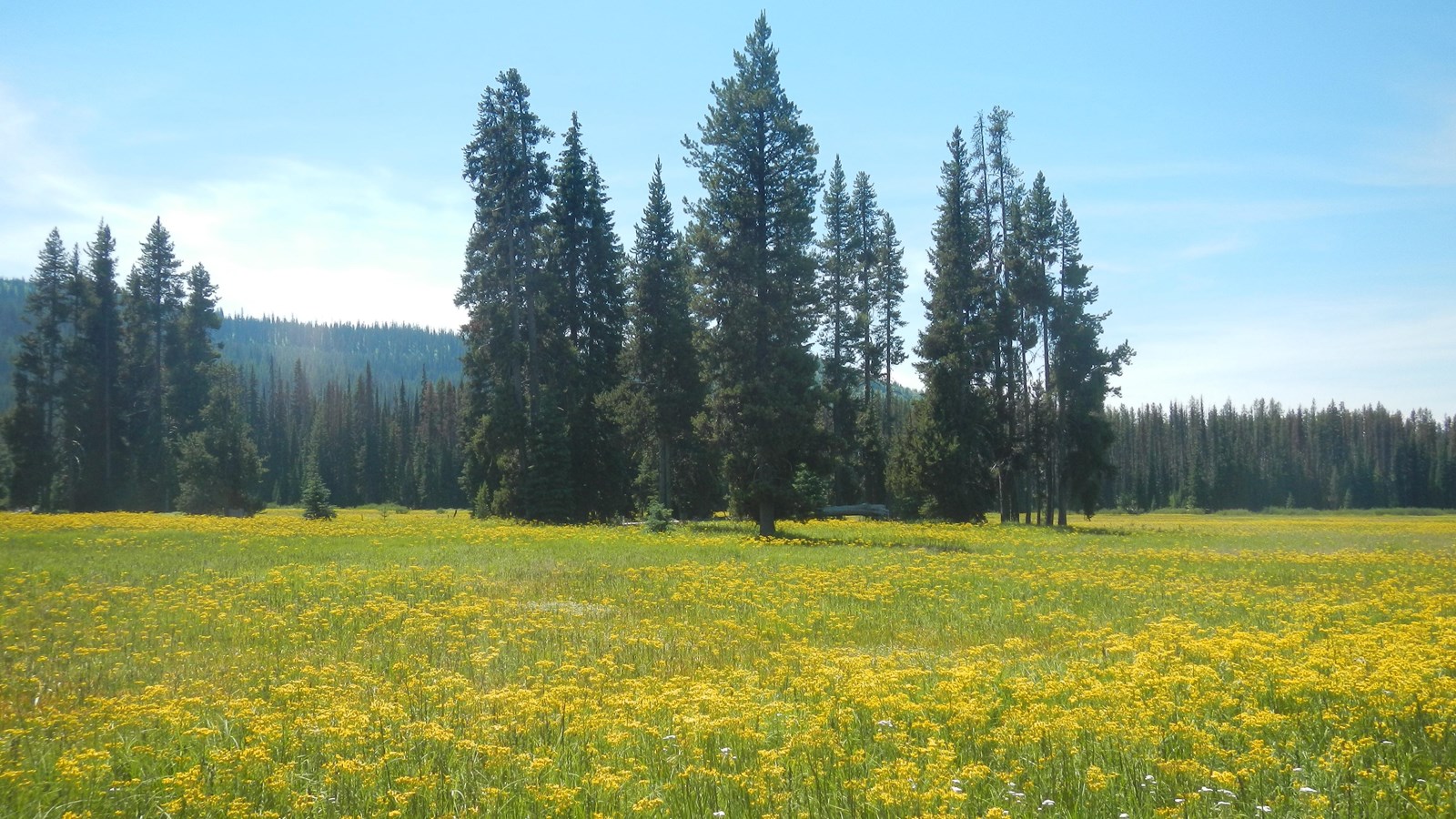 Designation:
National Register of Historic Places, National Historic Landmark
Lewis and Clark NHT Visitor Centers and Museums
Visitor Centers and Museums along the Lewis and Clark National Historic Trail
Packer Meadow is a
High Potential Historic Site
on the
Lewis and Clark National Historic Trail.
On September 13, 1805, the expedition followed the Lolo Trail across the divide between modern-day Montana and Idaho and followed Pack Creek (their Glade Creek) to Packer Meadow, where they camped overnight. Clark wrote, "we proceeded over a mountain to the head of the Creek which we left to our left and at 6 miles from the place I nooned it, we fell on a Small Creek from the left which Passed through open glades Some of which ½ a mile wide, we proceeded down this Creek about 2 miles to where the mountains Closed on either Side crossing the Creek Several tmes & Encamped." They passed through the area return­ing east on June 29, 1806. Lewis wrote, "at noon we arrived at the quawmas flatts on the Creek of the same name and halted to graize our horses and dine having traveled 12 miles. we passed our encampment of the of September at 10 ms. where we halted there is a pretty little plain of about 50 acres plentifully stocked with quawmash and from apperances this fromes one of the principal stages or encampments of the indians who pass the mountains on this road."
Packer Meadow is located within the
Clearwater National Forest
, east of the
Lolo Pass Visitor Center
. It may be named for the mule packers who traditionally supplied remote backcountry locations in national forests. The property was privately owned until 1998, when Plum Creek Timber transferred 160 acres encompassing the meadows to public ownership. There is vehicular access through the area, and hiking trails with inter­pretive signage. The site is a component of the Lolo Trail National Historic Landmark.  
Last updated: November 27, 2020