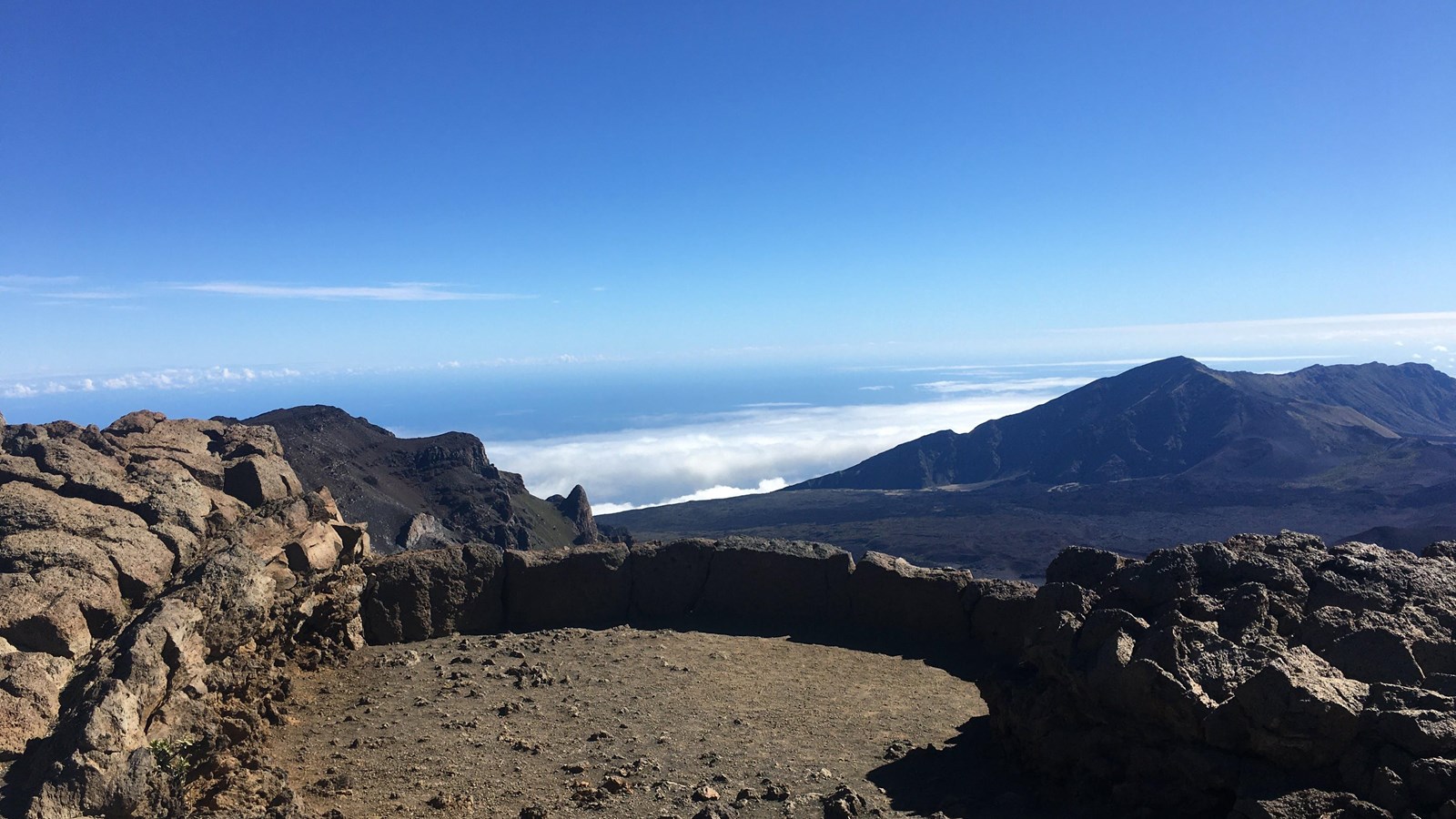 Pā Kaʻoao is a short 0.2 mile (0.32 km) hike up the hill next to Haleakalā Visitor Center. This small hike allows you to see a different view of the crater and some cultural resources of the park.

Pā Kaʻoao, or "the fences of Kaʻoao," is the name of this small pu'u (hill), which has over 100 archeological features known as pā (fences, walls or enclosures) on its leeward side. The pā were likely built by the Hawaiians between the mid-15th and mid-17th centuries. The story goes that Pā Kaʻoao got its name from Ka'oao, a former Hawaiian aliʻi (chief) of Kaupō. Ka'oao and his army were escaping a rival ali'i in Kaupō, and built these enclosures in this area in order to have shelter for the night. Later it was reported that these shelters were used by travelers to the summit of Haleakalā. It is important that we stay on trail to protect these archeological resources.
The trail that leads up the hill was created in 1934 by the Civilian Conservation Corps (CCC). The CCC was established in 1933 by President Roosevelt to help boost the economy during the Great Depression by employing young men to work on public works projects. Within the parks and especially here at Haleakalā, the CCC conducted projects such as trail construction, fire prevention, cleanup, and maintenance.
Last updated: October 18, 2020