Place
Overton Hygienic Building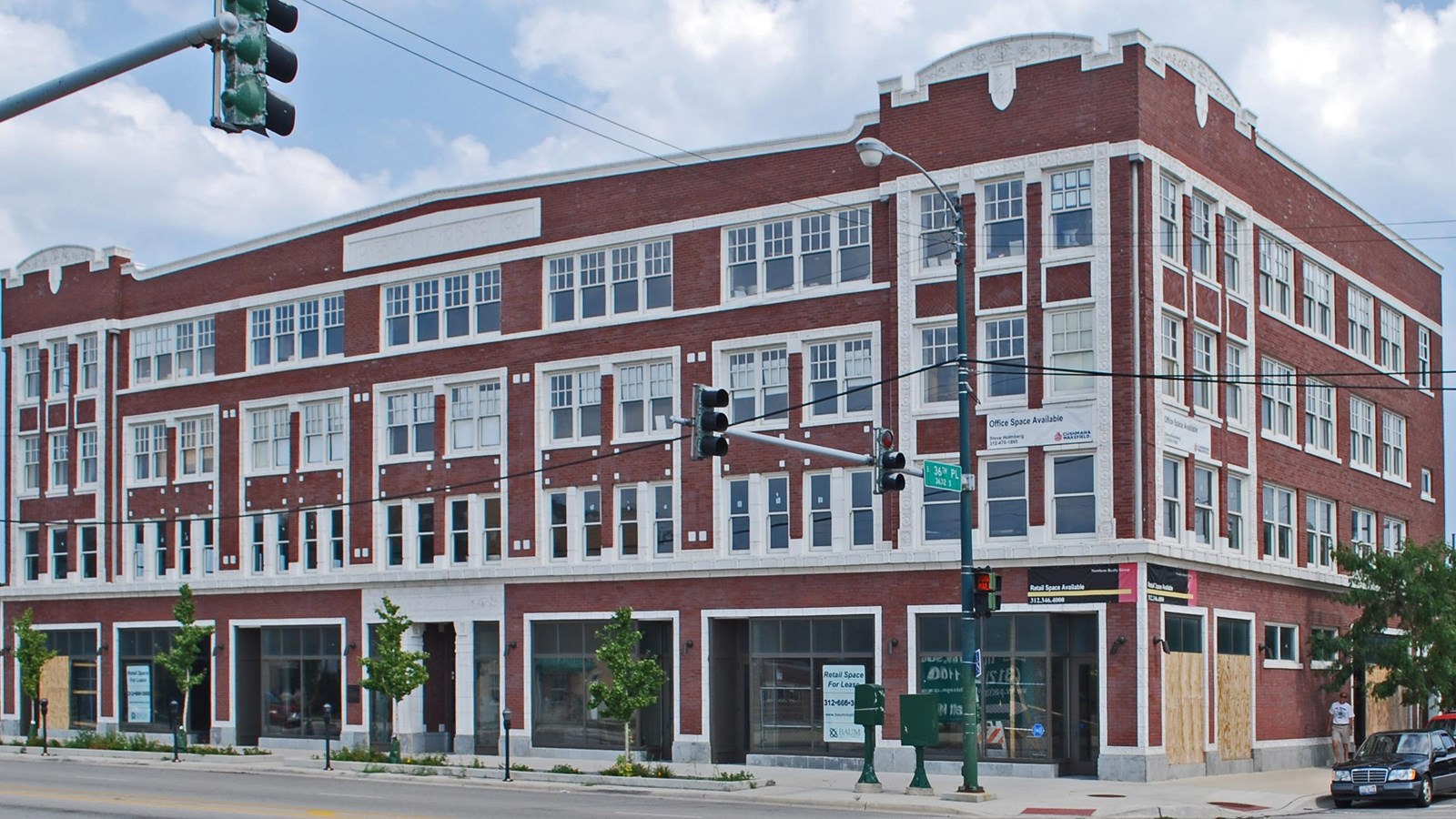 Location:
3619-3627 S. State St., Chicago, IL
Designation:
National Register of Historic Places
The Overton Hygienic Building was one of the most important places in Chicago's African American community, known as the Black Metropolis. Established by the beginning of the 20th century, this commercial district developed in response to the restrictions and exploitation Black residents experienced in the rest of the city.

Lawyers and entrepreneur Anthony Overton contracted for the building that bears his name in order to create a home for his numerous enterprises, including banking, publishing and cosmetics. Featuring a line of women's makeup and perfume, the Overton Hygienic Company became one of the nation's largest producers of African American cosmetics. The building also housed the Douglass National Bank, the first nationally chartered, African American owned bank. The Overton Hygienic Building not only housed Overton's empire, it also provided rental space for other Black professionals, including lawyers, doctors, and architects.

The four-story concrete building, designed by Z. Erol Smith, is clad in yellow-brown wire-cut brick and glazed white terra cotta trim. It is supported by a complete reinforced concrete frame. The elevator and mechanical shaft rise two stories above the roof level to allow for additions. The ground floor was the quarters for Overton's bank and life insurance company. The second floor housed the rental offices of other professional services, while the third and fourth floors were occupied by the remaining Overton businesses.

The Overton Hygienic Building is located at 3619-3627 S. State St. and is not open to the public.

Discover more history and culture by visiting the Chicago travel itinerary.
Last updated: September 1, 2020