Place
Otto's Trail (Colorado National Monument)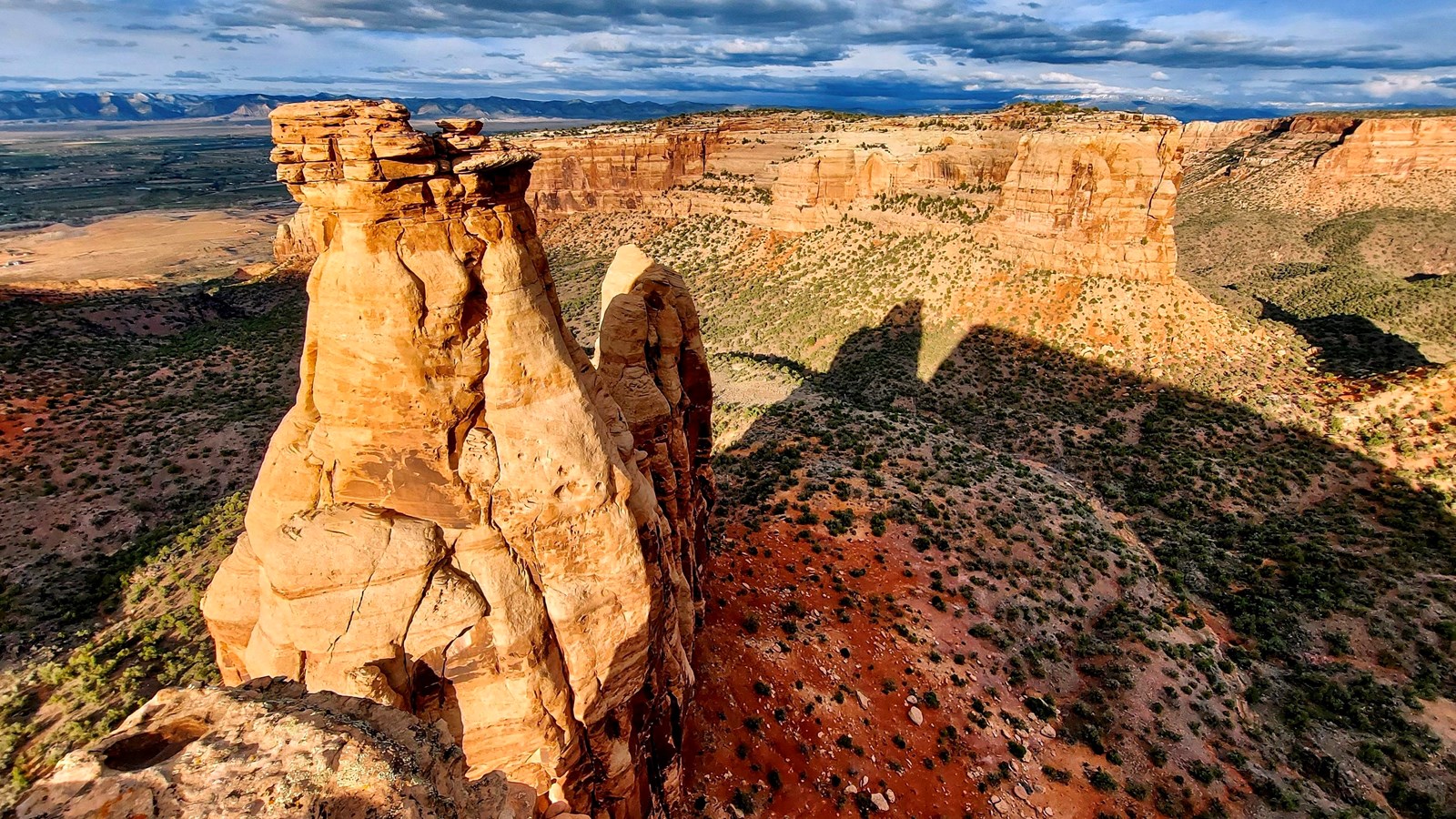 Location:
A mile east of Saddlehorn Visitor Center
Parking - Auto, Scenic View/Photo Spot, Trailhead
Location: From Saddlehorn Visitor Center, turn left onto Rim Rock Drive and proceed 1.0 mile (1.6 km) to the trailhead on the left.
Mileage: 0.5 one way (0.8 km)
Difficulty Level: Easy
Elevation: 5,800 to 5,600 feet (1768 to 1707 meters)
Average time: 1/2 hour
Usage: Hiking only. Horses prohibited.
Description: Gently sloping trail that leads through pinyon-juniper woodlands to an overlook with views of Sentinel Spire, Pipe Organ, Praying Hands, and Independence Monument.
Last updated: February 8, 2023