Place
Oriskany Battlefield State Historic Site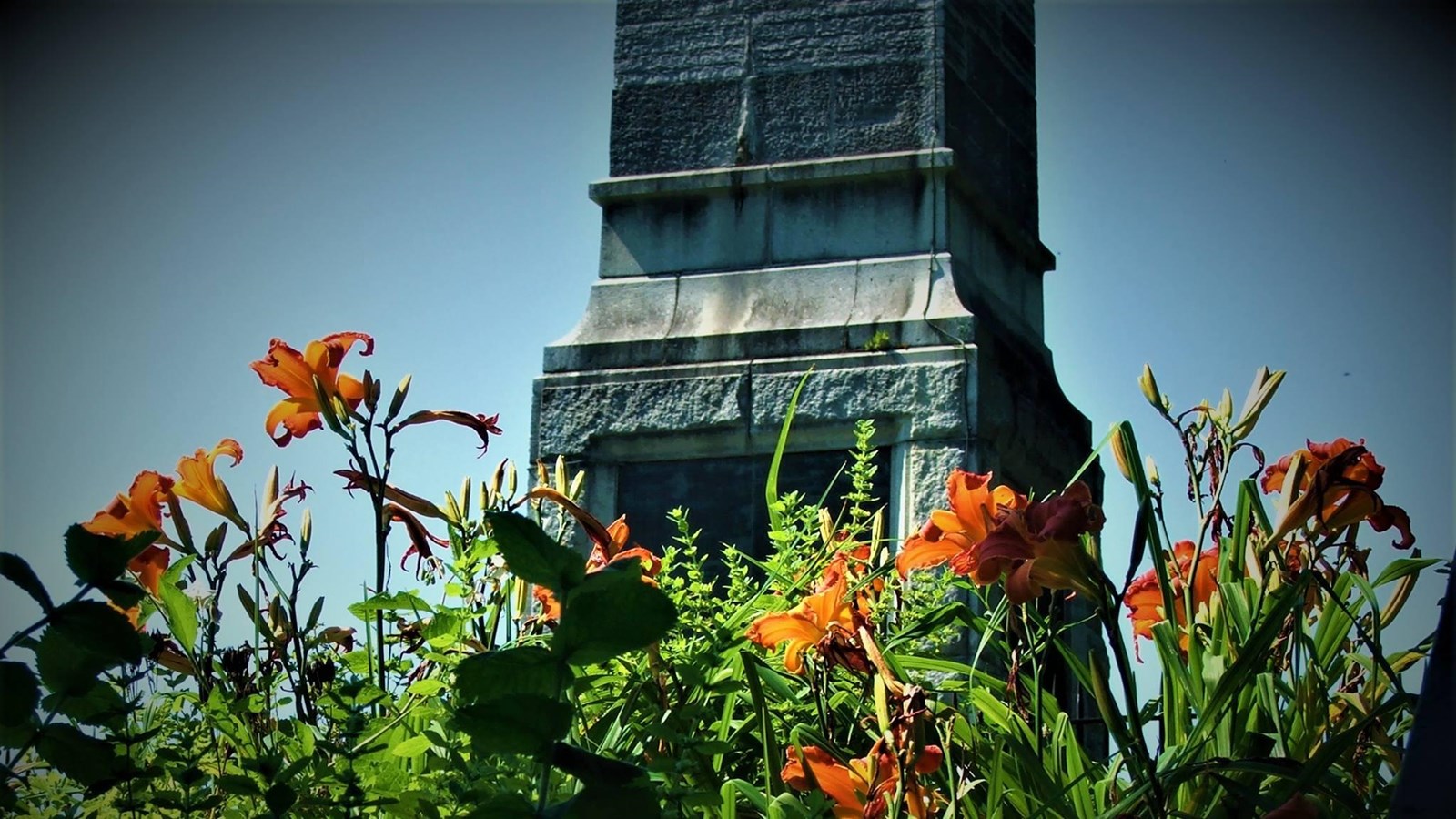 Location:
7801 State Route 69 Oriskany, NY 13424
Significance:
Considered to be a significant turning point in the War of Independence, the Battle of Oriskany, fought on August 6, 1777, has been described as one of the bloodiest battles of the war.
Designation:
A monument was dedicated on August 6, 1884, to serve as a memorial to the militia who fought there. Oriskany Battlefield was designated a New York State historic site during the 150th anniversary of the battle in 1927. In recognition of the site's exceptional historic value, the battlefield was designated a National Historic Landmark in 1963.
In August 1777, while the British were attacking Fort Stanwix, Brigadier General Nicholas Herkimer assembled 800 Rebel militiamen supported by a party of allied Oneida warriors, and marched from Fort Dayton to aid against the British siege. Upon hearing of Herkimer's advance, Loyalist troops under Sir John Johnson and Col. John Butler, and Indian forces under Seneca leaders Old Smoke and Corn planter, and Mohawk Joseph Brant, set a trap near a series of boggy ravines west of Oriskany Creek. As the unsuspecting American troops crossed through the ravines, the Indians and Loyalists attacked. The militia fought in brutal hand-to-hand combat, and in spite of heavy losses, stood their ground. A Rebel attack on their camps around Fort Stanwix finally caused the Seneca and the Mohawks, followed by the Loyalists to retreat. The militia had lost too many men to continue their advance and retreated back to Fort Dayton. It was in this battle that General Herkimer received the wound to his leg which led to his death ten days later.

Today, visitors to the battlefield can walk the site, read a series of interpretive signs, and at certain times of the year visit the park's visitor center.

NOTE: Oriskany Battlefield is managed in partnership with the National Park Service at Fort Stanwix National Monument.
 
On August 3, 1777, Fort Schuyler (the American name for Fort Stanwix at the time) was attacked by a British Allied force. The events detailed here are drawn directly from the journals of the participants of this siege.

Duration:

1 minute, 25 seconds
Last updated: September 29, 2022