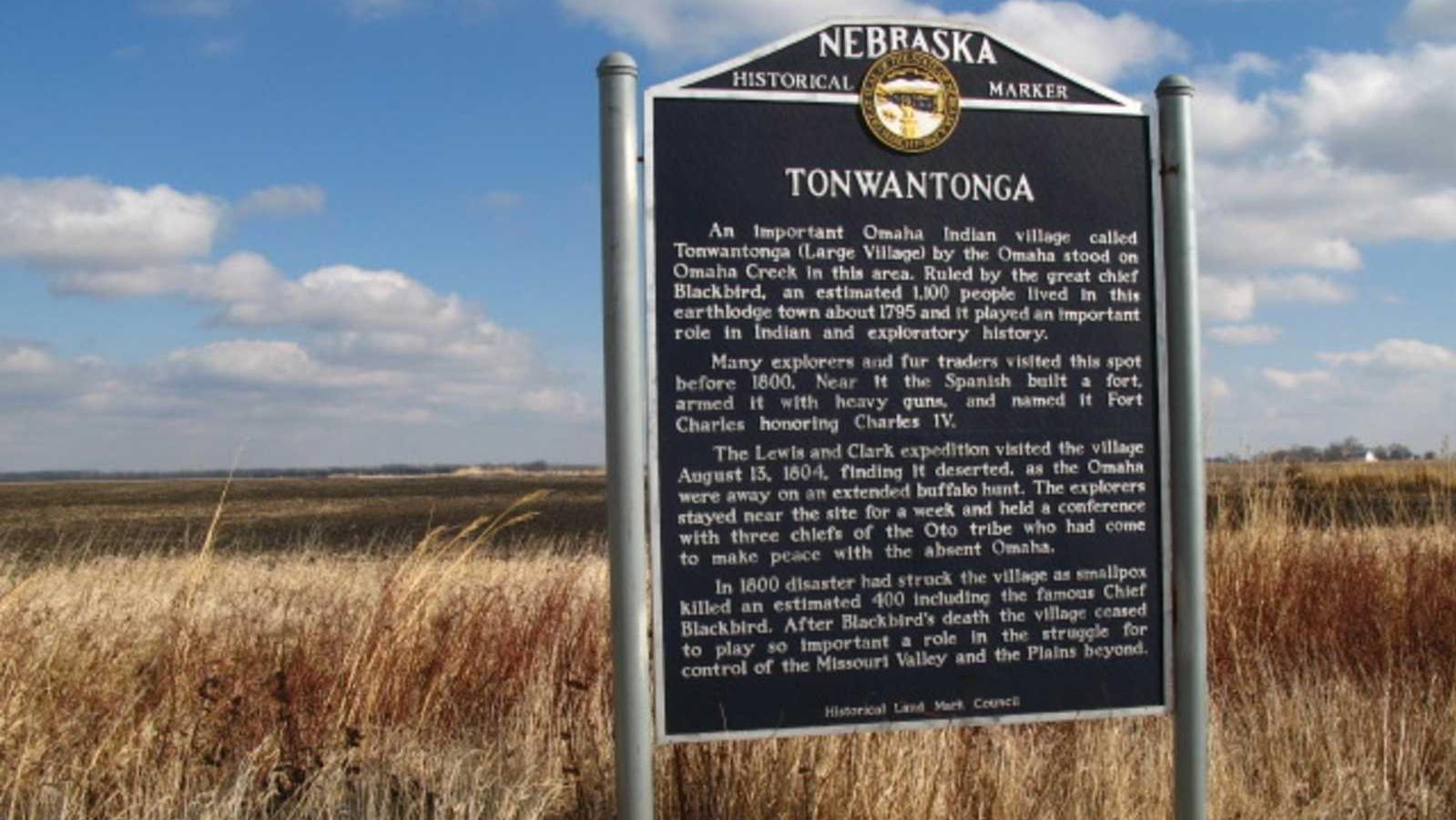 MANAGED BY:
Viewable from roadway pull off
Lewis and Clark NHT Visitor Centers and Museums
Visitor Centers and Museums along the Lewis and Clark National Historic Trail
Omaha Big Village is a
High Potential Historic Site
on the
Lewis and Clark National Historic Trail.
The Omaha Big Village, also called Ton won tonga, was visited by members of the expedition on August 13, 1804. Sergeant Ordway wrote, "we passed the mouth of the Mahar Creek below an Island S. Side of the Missouri R. we proceeded on to the lower point of another Island N. S. opposite to which we Camped on S. Side Near the Mahar Village, I and 3 more of the party went out to the Village or to the place where it formely Stood. […] we came to where their had been a village of about 300 Cabbins called the Mahar village. it was burned about 4 years ago immediately after near half the Nation died with the Small pox, which was as I was informed about 400, we found none of the natives about the place they were out hunting the Buffelow, we ascended the hill above the village on which was all the Graves of the former."
Located near present-day Homer, Nebraska, the Omaha Big Village was founded circa-1775. The Omaha Tribe thrived under Chief Blackbird, controlling the fur trade on the Upper Missouri River. By 1795, their village had grown to approximately 1,100 people. That same year, James Mackay established a nearby fur trading post for the Spanish, known as Fort Charles. (Although the post operated for only a few years, Clark mapped its location in 1804, indicating that remnants remained intact.) By 1800, a smallpox epidemic killed approximately one-third of the tribe's population, including Chief Blackbird. The diminished village was occupied until 1845. The Omaha Big Village archeological site is located on private property, with restricted public access, but may be publicly viewed from a pull-off along US-75.
Last updated: November 25, 2020