Place
Oklahoma: Bizzell Library Norman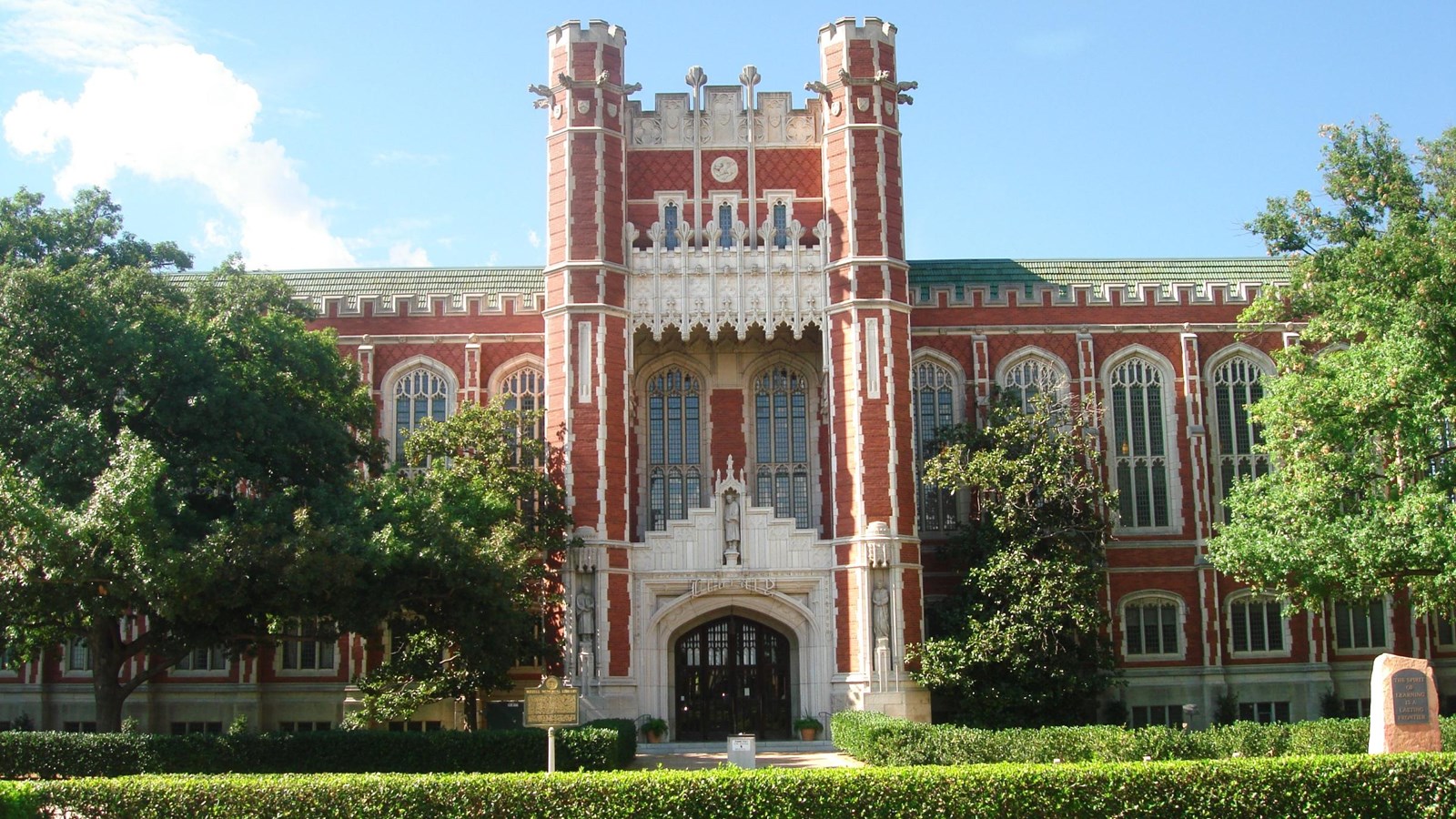 Location:
401 W. Brooks St. on the campus of the University of Oklahoma, in Norman, Oklahoma. It is still an educational facility and open for research.
Designation:
National Historic Landmark
A National Historic Landmark, the University of Oklahoma's Bizzell Library figured prominently in the historic movement to racially desegregate public higher education in the South in the mid-20th century, as well as the Federal government's position on eliminating racial segregation within a democratic society. The University was the focus of McLaurin v. Oklahoma Board of Regents, wherein the U.S. Supreme Court ruled that separate but equal conditions were unattainable in graduate and professional education.
On January 28, 1948, a black retired professor, George McLaurin, applied to the University of Oklahoma to pursue a Doctorate in Education. School authorities were required to deny him admission solely because of his race under Oklahoma statutes which made it a misdemeanor to maintain or operate, teach, or attend a school at which both whites and African Americans were enrolled or taught. McLaurin filed a complaint to gain admission. On October 6, the Court for the Western District of Oklahoma found unconstitutional those parts of the Oklahoma statute that denied McLaurin admission, and held that the State had a constitutional duty to provide McLaurin with the education he sought as soon as it provided that education for applicants of any other group. With this ruling the University's Board of Regents voted to admit McLaurin, but on a segregated basis.
 On October 13, 1948, McLaurin entered the University. He sat at a designated desk on the mezzanine level of Bizzell Library rather than the regular reading room, at a desk in an anteroom adjoining Classroom 104 in Carnegie Hall, and ate at a separate time from the white students in the cafeteria. McLaurin once again filed suit with the District Court. Heard by the U.S. Supreme Court in 1950, McLaurin v. Oklahoma Board of Regents challenged the constitutionality of the separate but equal doctrine under the equal protection clause of the 14th Amendment. The Supreme Court unanimously ruled that as a result of McLaurin's segregation he was "handicapped in his pursuit of effective graduate instruction. Such restrictions impair and inhibit his ability to study, to engage in discussion and exchange view with other students, and in general to learn his professions." The case became the climax of the NAACP's plans between 1930 and 1950 to overturn the separate but equal doctrine in public education by demanding equality in graduate and professional schools.
Visit the National Park Service We Shall Overcome travel itinerary to learn more about the civil rights movement themes and histories. Also, be sure to check out Civil Rights subject site.
Last updated: May 26, 2020