Place
Oak Ridge Alphabet Housing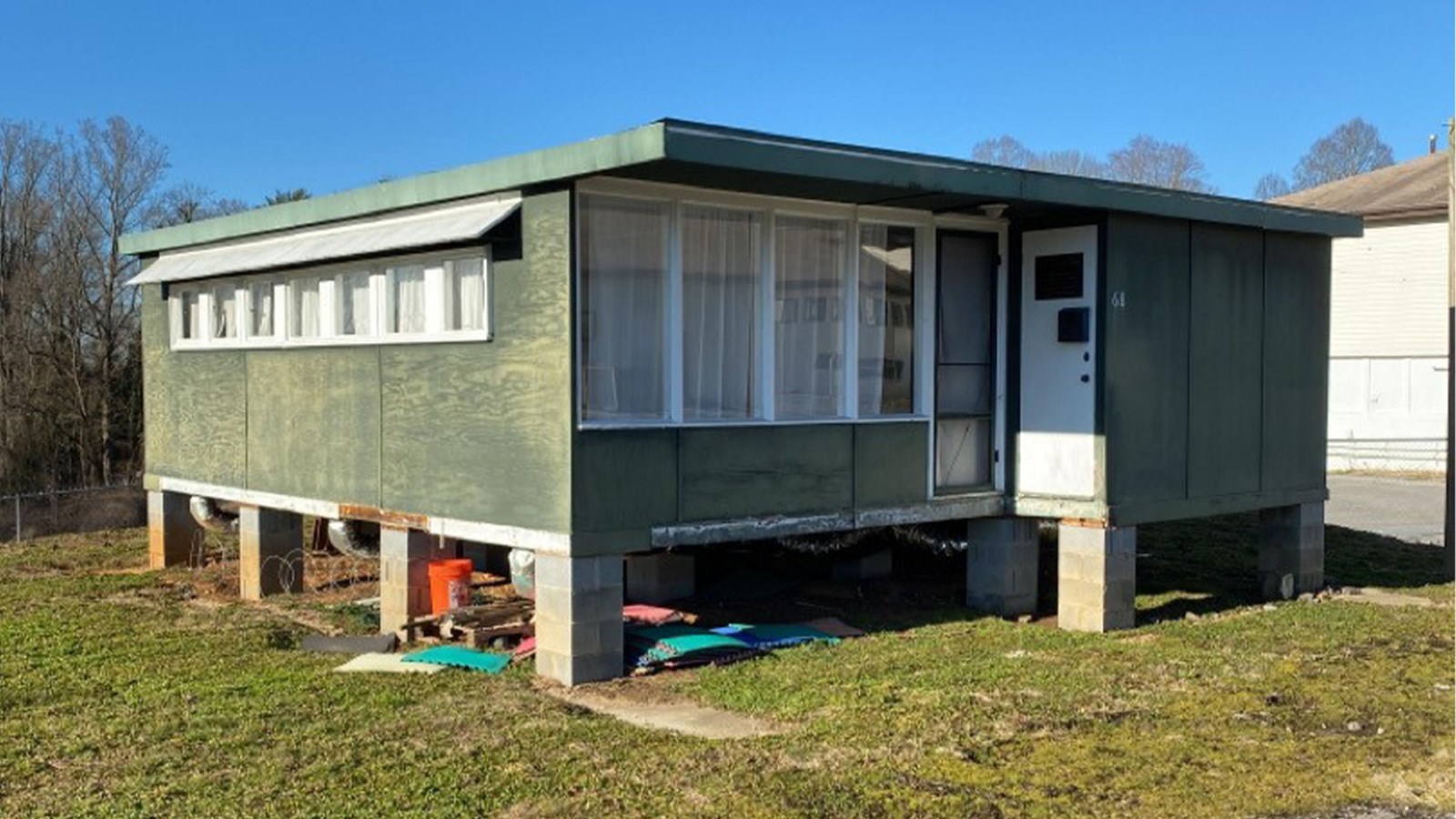 Historical/Interpretive Information/Exhibits
As Manhattan Project administrators became increasingly aware that the initial estimate of 13,000 Oak Ridge workers was far too low, and as the population of the secret city raced toward 75,000 people, the need arose for multiple housing options throughout the reservation. Enter Oak Ridge's alphabet housing. 
Alphabet housing in Oak Ridge ran the gamut of style, space, and structure. From Type A through H Cemesto homes- Cemesto being a mix of cement and asbestos- to Types A, B, C, S, and V Flat-Top designs, Oak Ridge's architectural style was unique in its simplicity, form, function, and space.  
One of the principal designers of housing in Oak Ridge, architectural firm Skidmore, Owings, and Merrill (the firm also designed Jackson Square), designed the houses based on the sequence of letters in the alphabet. For example, Type A homes generally had less square footage and features than Type D homes and so on. The earlier the letter in the alphabet, the greater likelihood there would be less people residing in it; the higher the letter, the greater likelihood it would be a family home. However, African American workers in Oak Ridge during the Manhattan Project were not given access to alphabet housing at all. Instead they were assigned hutments, mostly tiny one-room shacks with only the barest of features. 
Continue Your Journey
Today, many of Oak Ridge's alphabet homes still stand as private residences. As you drive throughout the city, see if you can spot the different styles. In addition, the Children's Museum of Oak Ridge maintains an original Type A Flat-Top house on its grounds. You are welcome to accompany a National Park Service ranger to view the exterior. For detailed information on alphabet housing in Oak Ridge, including floor plans and amenities, please visit the Atomic Energy Commission's report.
Last updated: March 11, 2022