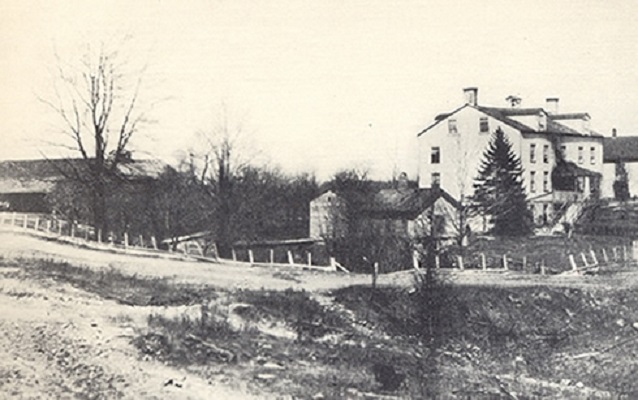 Quick Facts
Location:

South Park Boulevard, Shaker Heights OH

Significance:

Religious Community in Ohio

Designation:

National Register of Historic Places

OPEN TO PUBLIC:

Yes

MANAGED BY:
The North Union Shaker Site, near Cleveland, Ohio, was established in 1822 by Ralph Russell. Russell, originally from Connecticut, converted neighbors and family to Shakerism. Together, the group donated more than 1,000 acres to start the new community. By 1826 they had dammed the Doan Brook and created a lake, on which they established both a gristmill and a sawmill. A Mill Family was founded to operate the mills, providing the community with refined grain and usable wood. By 1837 a third family unit, the Gathering Family, was established.
The community built more mills over the next two decades, and by the early 1850s was in need second dam. Completed in 1854, this earthen dam created Upper Lake, the counterpart to Lower Lake.
The community disbanded by 1889. They sold their land to a pair of brothers interested in city planning and design. O. P. and M. J. Van Sweringen developed Shaker Heights, a garden-city suburb inspired by the Shaker landscapes. In 1892, 280 acres of the Shaker Lakes Parklands were donated to the City of Cleveland. Today, all the buildings of the former Shaker village have been demolished, but their archeological resources remain. Public access to the archeological site is restricted to ensure its preservation. However, most of the parklands and the Shaker Lakes are accessible via walking trails. Located on land that was once the North Union apple orchard, the Shaker Historical Museum interprets the history of the Shakers who once lived here. The museum features furniture and artifacts from North Union and other Shaker communities, as well as the Spirit Tree Museum Shop and the Nord Library.