Place
Nob Hill, Washington, DC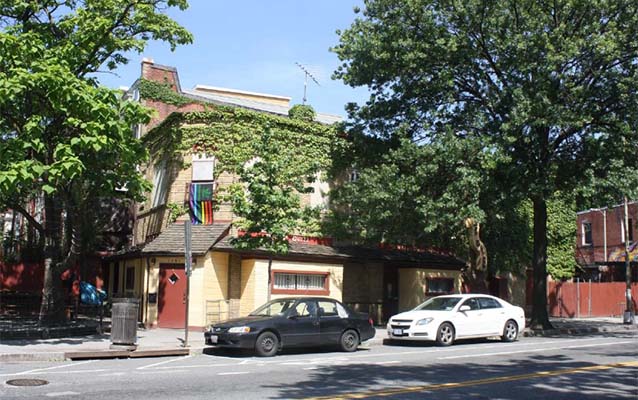 Location:
1101 Kenyon St. NW, Washington, DC
Designation:
Surveyed by the Historic American Buildings Survey
This is a two-story brick structure located in the Columbia Heights neighborhood. Between 1957 and 2004, the structure housed Nob Hill, a bar catering to African American gay men. When it closed, Nob Hill was the oldest continuously-operating LGBTQ nightlife establishments in the District and one of the oldest gay bars in the country.
Beginning in 1953, the building served as a meeting space and private social club for queer African American men. In 1957, Nob Hill opened to the public but still catered to black gay men, especially those attending the nearby Howard University.
Nob Hill emerged at the tail end of a period when racial discrimination was still legal in Washington, DC. Like almost every other segment of life, the Disctrict's queer nightlife scene in the first half of the twentieth century was divided along racial lines codified by federal law. These laws combined with virulent anti-black racism to exclude African Americans from popular queer-friendly nightlife spots like the Chicken Hut (1720 H St, SW) and Johnnie's (500 8th St, SE). Whether guided by legal segregation or a self-help ideology, black Washingtonians founded parallel institutions in their own neighborhoods.
A distinct queer black nightlife scene developed north of downtown along upper 7th and 14th Streets. Except for Nob Hill, all of these establishments were damaged or destroyed in the 1968 riots.... 
Read the rest of the survey report...[pdf]
This Historic American Buildings Survey entry was written by Amber Bailey, the Historic American Buildings Survey/Society for Architectural Historians Sally Kress Tompkins Fellow for 2016. The Historic American Buildings Survey is a program of the National Park Service.
Last updated: December 18, 2017