Place
No Thoroughfare Canyon Trail (Colorado National Monument)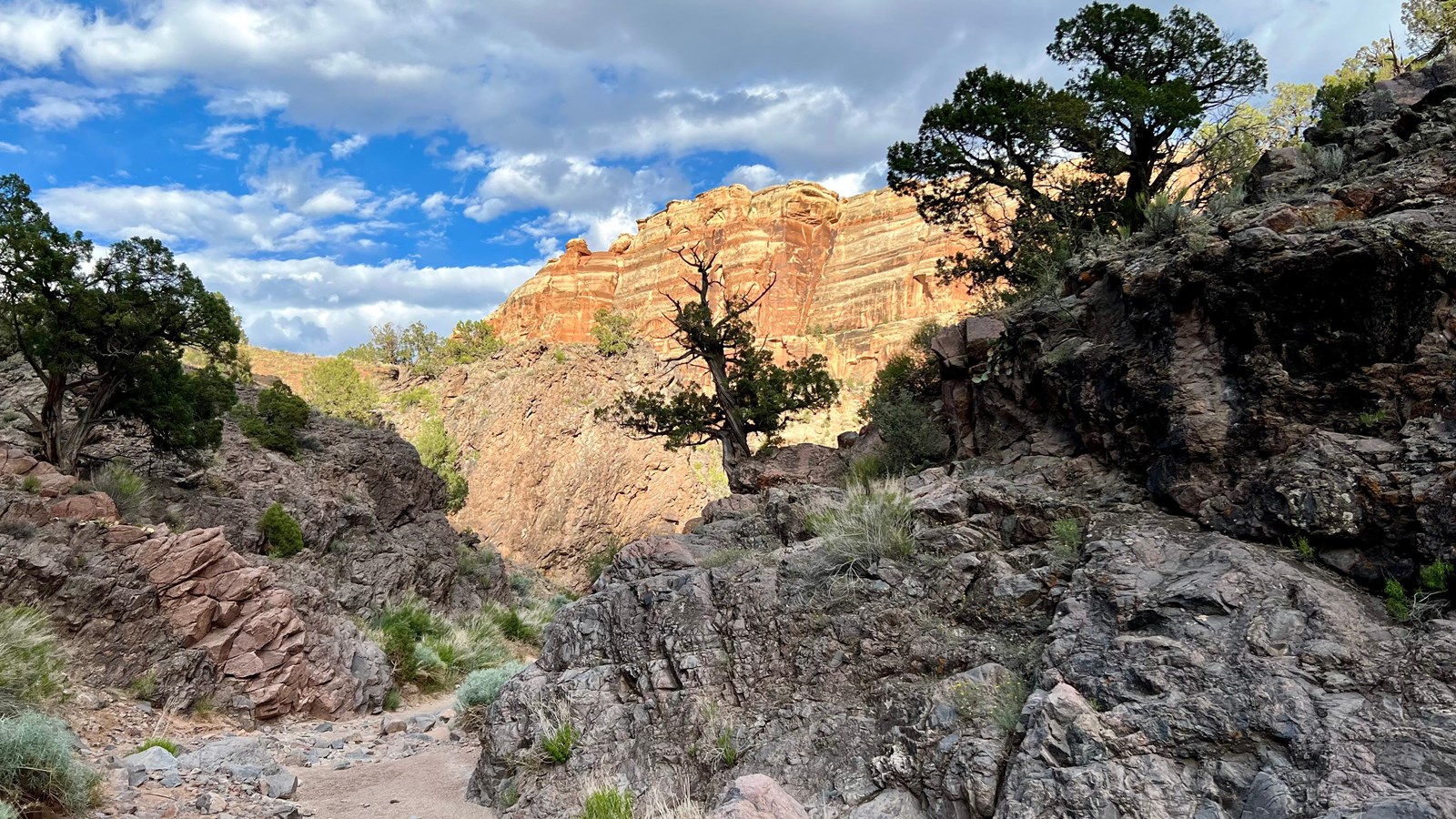 Location:
Devils Kitchen Trailhead, just inside East (Grand Junction) Entrance
Parking - Auto, Trailhead
Location: From the east entrance, travel 0.2 miles (0.3 km). Limited parking is on the left. For additional parking, turn right into the Devils Kitchen Picnic Area. The trailhead is shared with two other trails: Old Gordon Trail and Devils Kitchen Trail. An upper trailhead enters from the head of the canyon off Little Park Road, accessed from outside the Monument.
Mileage: 8.5 one way (13.7 km)
Difficulty Level: Moderate to strenuous
Elevation: 5,000 to 6,820 feet (1524 to 2079 meters)
Average time: Full day
Usage: Hiking only. Horses prohibited.
Description (from lower trailhead): Enjoy a moderately easy hike along the canyon wash for 1 mile to the First Pool, sometimes dry by mid summer. Continue for another 0.8 miles to the First Waterfall, also often dry by summertime. Canyon walls rise over 400 feet around you. If you decide to hike the entire canyon, take a compass and topographic map. The trail is unmaintained beyond the second waterfall, which flows seasonally. Isolated. Primitive. Most hikers do not attempt the entire route. Check the weather as flash floods pose an imminent danger.
Last updated: June 3, 2022