Place
Niagara Falls National Heritage Area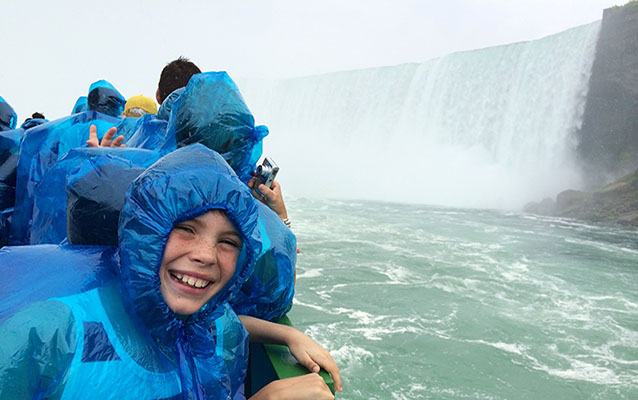 Location:
Niagara Falls, Lewiston, and Porter, NY
Significance:
The Niagara Falls National Heritage Area, is a collection of one city, two towns, two villages, a host of parks, sites and attractions along the Niagara River. The "Falls to Fort" region offers the world-famous Niagara Falls, a variety of heritage tourism activities, quaint village shops and restaurants, a downtown tourism area and a variety of outdoor activities including boating, fishing and hiking. From the War of 1812 to its role as a nexus in the Underground Railroad and a catalyst of the hydroelectric power, Niagara has been and continues to be of critical importance. Today, over 8 million people visit the oldest state park in the United States yearly to gaze at the mighty waters of Niagara Falls. Representing 20% of the world's fresh water, the importance of Niagara continues to be "key to the whole continent."
Designation:
National Heritage Area
The mission of the Niagara Falls National Heritage Area (NFNHA) is to preserve, protect, and promote the historic, natural, and cultural resources of the area stretching from Niagara Falls to Old Fort Niagara.

The Niagara Falls region has significant historical associations with American Indians, early European exploration, the French and Indian War, the American Revolution, the War of 1812, and the Underground Railroad. The Falls have long been an important site for hydroelectric power and ancillary industries. Together, these elements have contributed to Niagara Falls' importance in the American imagination, as a national landmark, and a symbol of the American conservation movement.

The work of the NFNHA is to enhance public appreciation for the communities, significant historic and natural resources, and landscapes of the Niagara region. The NFNHA works through a network of heritage area partners who seek to make interpretive, environmental, economic, and social improvements that benefit residents and visitors alike.

The NFNHAa's Discover Niagara Shuttle is a convenient transportation service that operates May to September. The shuttle serves to more than 15 destination stops along the 14-mile route from "the Falls to the Fort, allowing visitors to experience Niagara's iconic landscape, rich history, and the thriving culture and communities along the scenic Niagara River, all with the ease and convenience of a hop-on/hop-off shuttle.
Last updated: July 9, 2019