Place
New York: Paul Robeson Home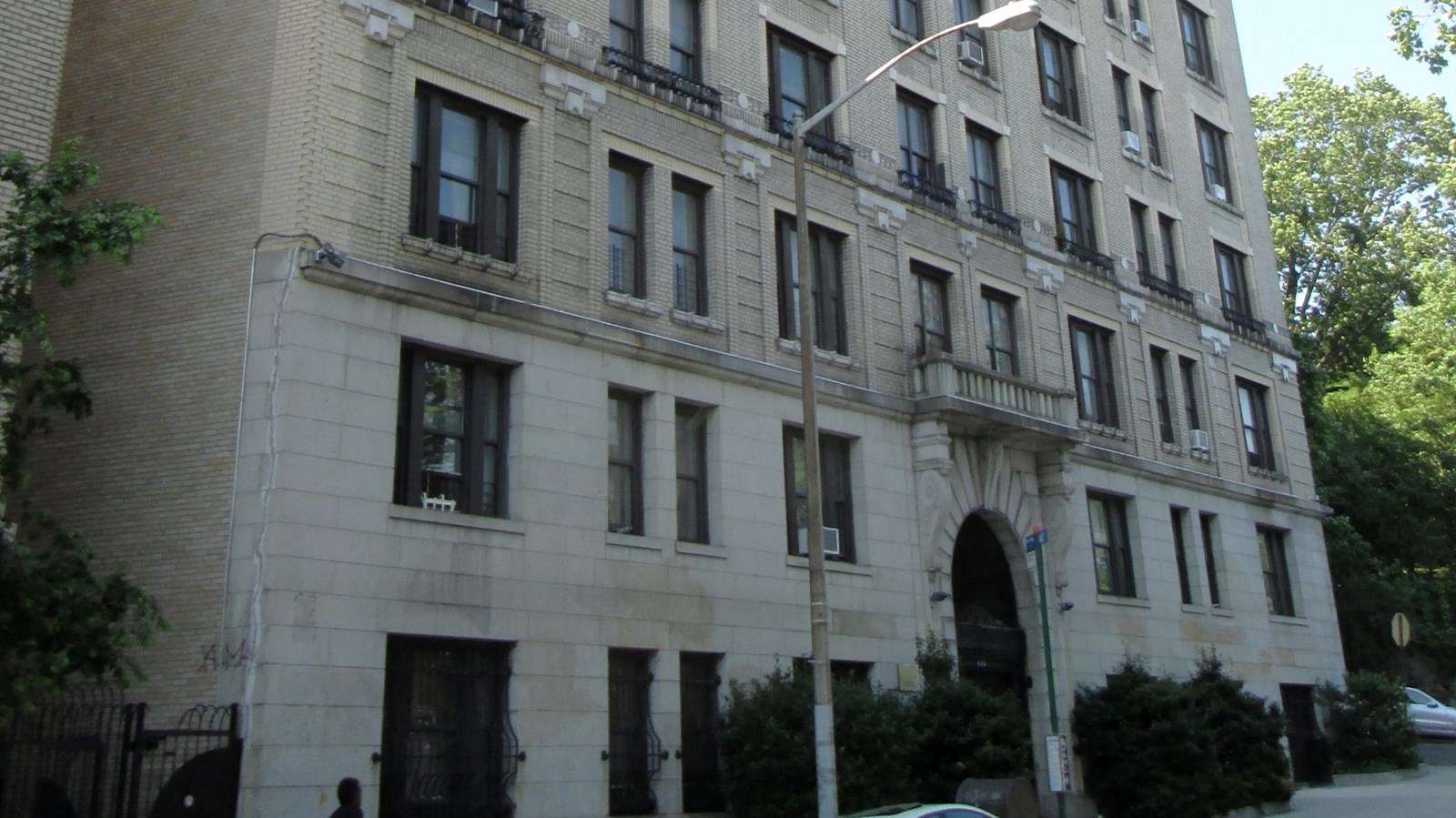 Location:
555 Edgecombe Avenue in New York City. Not open to the public
Designation:
National Historic Landmark
The "Renaissance man" who lived in this apartment was renowned for his rich baritone voice, superb acting ability, and passionate zeal for racial and human justice. Robeson and his family lived in an apartment in this 13 story apartment building from 1939-1941, upon his return from living and performing in Europe.
Paul Robeson was a gifted student and athlete while attending Rutgers University in New Jersey. He was a brilliant Phi Beta Kappa student, two time All American football player (1917-1918), and won honors in debating and oratory. He graduated from Columbia Law School but gave up law to pursue a career in singing and acting. Robeson performed on Broadway, and is noted for his leading roles in Othello and Eugene O'Neill's play, Emperor Jones, and his stunning rendition of the song "Ole Man River" in the musical Showboat. In 1934, he visited the Soviet Union, where he felt fully accepted as a black artist. During World War II, he entertained troops at the front and sang battle songs on the radio. Despite his war efforts, he was labeled "subversive" by McCarthyites, who were wary of his earlier trip to the Soviet Union, his support of the 1947 St. Louis picketing against segregation of black actors and a Panama effort to organize the mostly-black Panamanian workers.
 Robeson began receiving death threats from the Ku Klux Klan while campaigning for the Progressive Party candidate in the 1948 presidential election. When he publicly opposed the Cold War, even the national secretary of the NAACP questioned his loyalty as an American. Connecticut state officials also went to court to prevent him from visiting his family home in Enfield. Undaunted, Robeson formally denounced the action and on August 27, 1949, traveled to Peekskill, New York, to sing before a group of African American and Jewish trade unionists. A KKK-led riot canceled the concert but Robeson returned the following week with 25,000 supporters. A "human wall" protected Robeson while he sang, though afterwards many of the concert goers were ambushed and beaten while local police and state troopers stood by.
In March 1950, NBC barred Robeson from appearing on a television show with Eleanor Roosevelt. Concert halls closed their doors to him, and his records began to disappear from stores. After eight years, an international outcry, and the Supreme Court's reversal of the same situation for the artist Rockwell Kent in 1958, Robeson won.
In 1937, Robeson wrote, "the artist must elect to fight for freedom or for slavery. I have made my choice. I have no alternative." He continued this fight for freedom, both political and artistic, until his death in 1976. The Paul Robeson Residence is a National Historic Landmark.
Visit the National Park Service We Shall Overcome travel itinerary to learn more about the civil rights movement themes and histories. Also, be sure to check out Civil Rights subject site.
Last updated: May 9, 2020