Place
New Bedford Whaling National Historical Park Visitor Center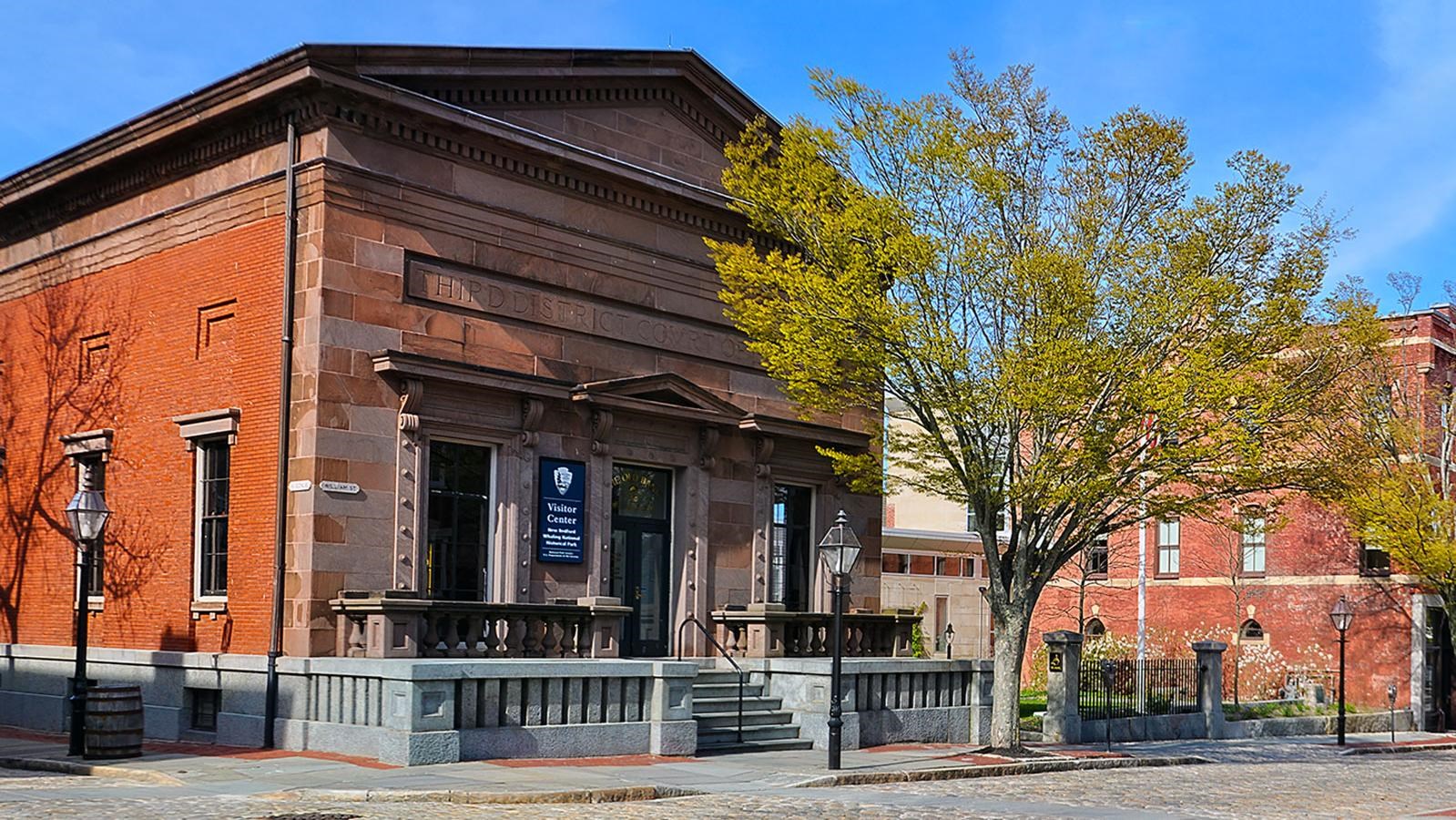 Location:
33 William St. New Bedford, MA 02740
Significance:
National Park Service Visitor Center
Accessible Sites, Benches/Seating, Bicycle - Rack, Elevator, Ferry - Passenger, Fire Extinguisher, First Aid Kit Available, Historical/Interpretive Information/Exhibits, Information, Information - Maps Available, Information - Park Newspaper Available, Information - Ranger/Staff Member Present, Information Kiosk/Bulletin Board, Junior Ranger Activity, Junior Ranger Booklet Available, Parking - Auto, Restroom, Restroom - Accessible, Theater/Auditorium, Water - Bottle-Filling Station, Wheelchair Accessible
About
Located at 33 William Street, the Visitor Center provides the National Park Service visitor with an introduction to New Bedford Whaling National Historical Park. Brochures, maps, exhibits and an introductory film are available as well as a small gift shop, rest rooms, Ranger programs, an Artist-in-Residence program, and information on the Park's partners. 
The History
The Visitor Center sits at the corner of William and North Second Streets and is a solid brownstone and brick building in late Greek Revival style, built for the New Bedford Institution for Savings (NBIS) in 1853-54. From 1898 until 1914 it served as the Third District Court of Bristol County. Sold at auction, it would subsequently house a shirt factory, piano warehouse, machine and auto repair until it was "rescued" and restored by its original tenant, NBIS, as a bank branch in 1978. Fleet Bak (formerly NBIS) donated the building to the Waterfront Historic Area LeaguE (WHALE) for use as the National Park Visitor Center in 1995. WHALE formally donated the building to the National Park Service in 2000. 
Last updated: February 25, 2022