Place
Nevada: Moulin Rouge Hotel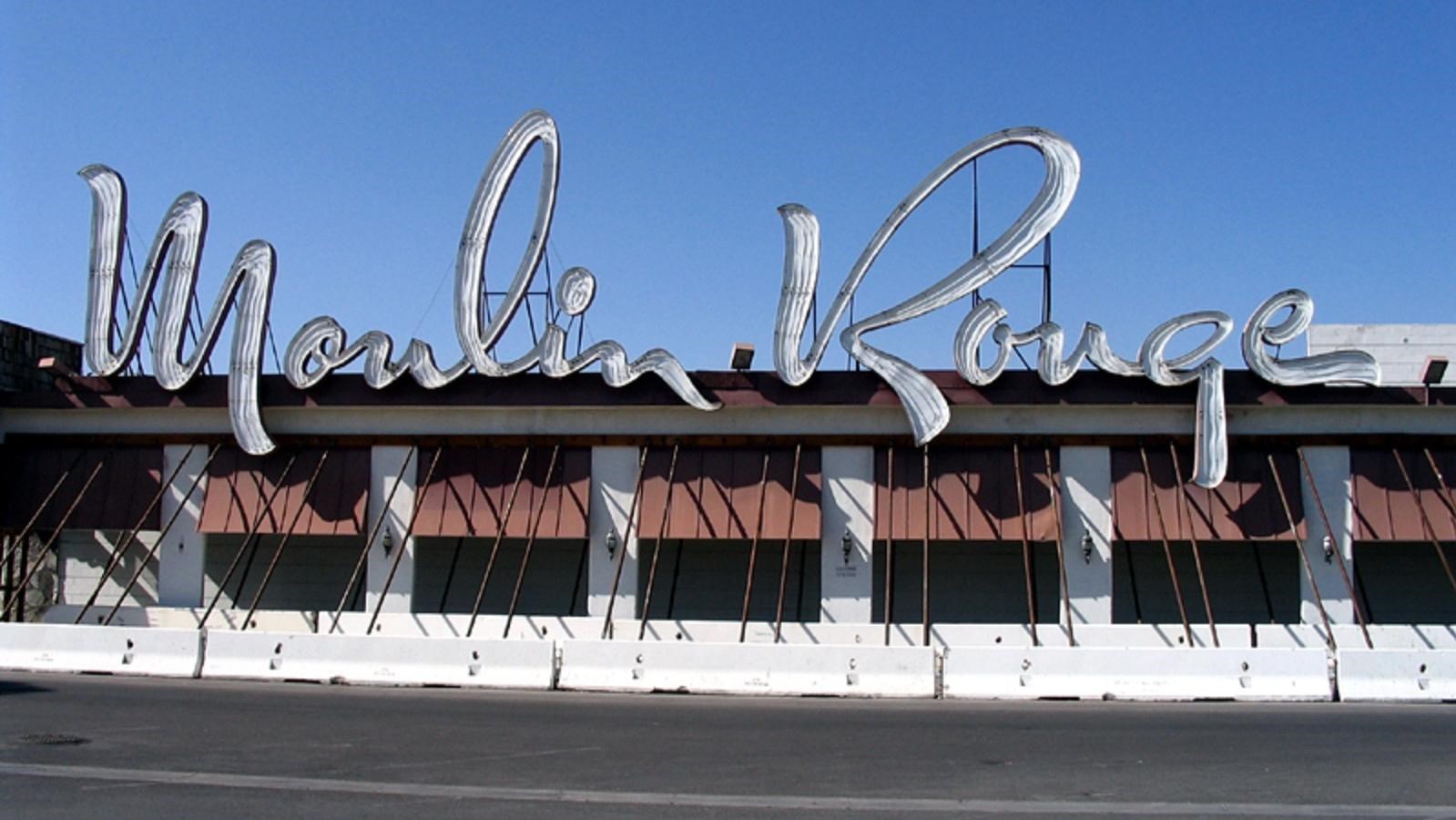 Location:
The site of the former Moulin Rouge Hotel and Casino in Las Vegas is located at 900 West Bonanza Road. The property was a setting for filming the movie "Casino."
Designation:
National Register of Historic Places
Promoters of the Moulin Rouge Hotel called it "the nation's first major interracial hotel." Until the hotel's opening on May 24, 1955, black entertainers performing in Las Vegas were denied access to casino and hotel dining areas and were forced to seek overnight accommodations in black boarding houses. Black tourism was non-existent. Nevada Assembly bills designed to bar discrimination in public places had failed, the last by only one vote. So a diverse group of investors took a different tactic. They developed plans for an integrated hotel in a prime location--a site between the predominately white area of the Strip and the largely black west side. The result was a hotel integrated at all levels, from employees to patrons to entertainers.
The Moulin Rouge casino suffered major fires in 2003 and 2009, leaving only a portion of the two-story hotel. The large cursive neon sign designed by famed Yesco sign designer Betty Willis, who also designed the famous "Welcome to Las Vegas" sign, was moved a few days prior to the 2009 fire to the Neon Museum for safekeeping. The remaining portions of the hotel and casino, including the front facade and iconic tower, were demolished in 2010 due to safety reasons.
Opening night was a gala affair hosted by Joe Louis and featuring performances by The Platters and flashy chorus-line routines. Within the next few months the hotel attracted such performers as Louis Armstrong, George Burns, Nat King Cole, Jack Benny, Frank Sinatra, and Sammy Davis, Jr. Initially, the night spot became so popular, a 2:30 a.m. "third show" was added.
Although the Moulin Rouge closed in October 1955, its short life had a lasting impact. When civil rights activists scheduled a march on March 26, 1960, to protest racial discrimination in Las Vegas resorts, hotel owners, city and state officials, and Nevada Governor Grant Sawyer hurriedly set up a meeting with NAACP president, Dr. James McMillan and other black leaders at the Moulin Rouge. Most of the hotel owners agreed to integrate their establishments, and the planned march was canceled.
Visit the National Park Service We Shall Overcome travel itinerary to learn more about the civil rights movement themes and histories. Also, be sure to check out Civil Rights subject site.
Last updated: May 9, 2020