Place
Neill Log House in Pittsburgh's Squirrel Hill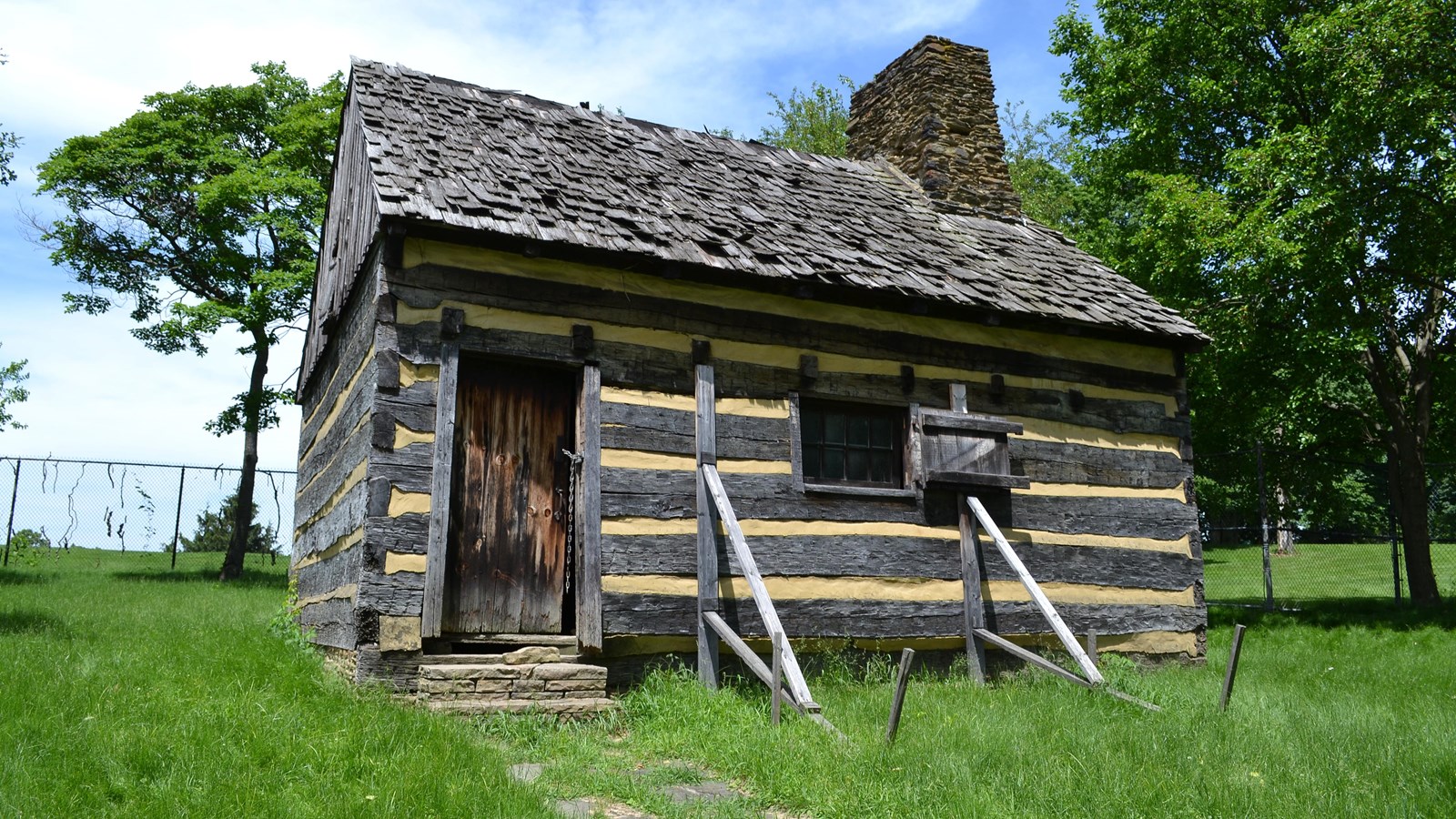 Accessible Sites, Beach/Water Access, Benches/Seating, Cellular Signal, Food/Drink - Coffee, Food/Drink - Restaurant/Table Service, Historical/Interpretive Information/Exhibits, Information, Information - Ranger/Staff Member Present, Parking - Auto, Parking - Bus/RV, Picnic Shelter/Pavilion, Picnic Table, Playground, Swimming Pool, Trailhead
Lewis and Clark NHT Visitor Centers and Museums
Visitor Centers and Museums along the Lewis and Clark National Historic Trail
The Neil Log House is the oldest existing residential structure in Pittsburgh. Located in the city's Squirrel Hill neighborhood, it was designated an Historic Landmark in 1977. The Neill family lived in it from 1774 to 1795 on 262 acres that is now part of Schenley Park, one of two large city parks in Squirrel Hill. It was first built and occupied by a soldier stationed at Ft. Pitt. The complete story can be accessed by the link to the "Lewis and Clark Trail Experience," on the Home Page of the Squirrel Hill Historical Society – https://squirrelhillhistory.org/
The historic connection between the Neill Log House and Lewis and Clark's Expedition is believed to have taken place in May of 1803, when Meriwether Lewis traveled to Pittsburgh to launch the keelboat he had constructed up-river from Pittsburgh. Several months later, he began his trip down the Ohio River from the Point, the confluence of the Three Rivers in Pittsburgh and early Gateway to the West.
From here, Lewis traveled to the Falls of the Ohio at Clarksville, Indiana, across from Louisville, Kentucky. Soon after, he met up with William Clark.  It is said that "When they shook hands in Clarksville, the Lewis and Clark Expedition began." More crew members were added and they traveled to winter quarters outside of St. Louis, in final preparation to journey west. This was all after earlier preparation on the rivers of Pittsburgh, where their keelboat was first constructed and launched.
May of 1803 was Lewis' second trip to Pittsburgh, having traveled earlier as a young Virginian volunteer to put-down the Whiskey Rebellion. On both trips, he journeyed from Maryland to Pittsburgh on the ancient Nemacolin Indian Trail, later called Braddock's Road. There is also evidence that Lewis later traveled with two wagons, close-by the Neill Log House, on his last 4 miles overland to the Point. Early travelers on the Nemacolin Trail through what is now Schenley Park would water their horses at Snyder's Springs, source of the historic Catahecassa Fountain at the Neill Log House. Research for all of this appears in articles on our linked site.
Squirrel Hill is a scenic residential city neighborhood with a vibrant central business district, and the largest green-space in Metropolitan Pittsburgh with historic Frick and Schenley Parks. It is also home to both Chatham and Carnegie-Mellon Universities, and near the University of Pittsburgh and Carnegie Institute. Great dining, culture, recreation and, of course, history are all abundant here. Look for links to all of this on our website.
To experience Squirrel Hill's history, geography and notable sights, go to the interactive map of our neighborhood. This can be found by clicking this link to a "Driving Tour of Squirrel Hill," on the website of the Squirrel Hill Historical Society.
Last updated: June 3, 2021