Place
National Memorial Cemetery of the Pacific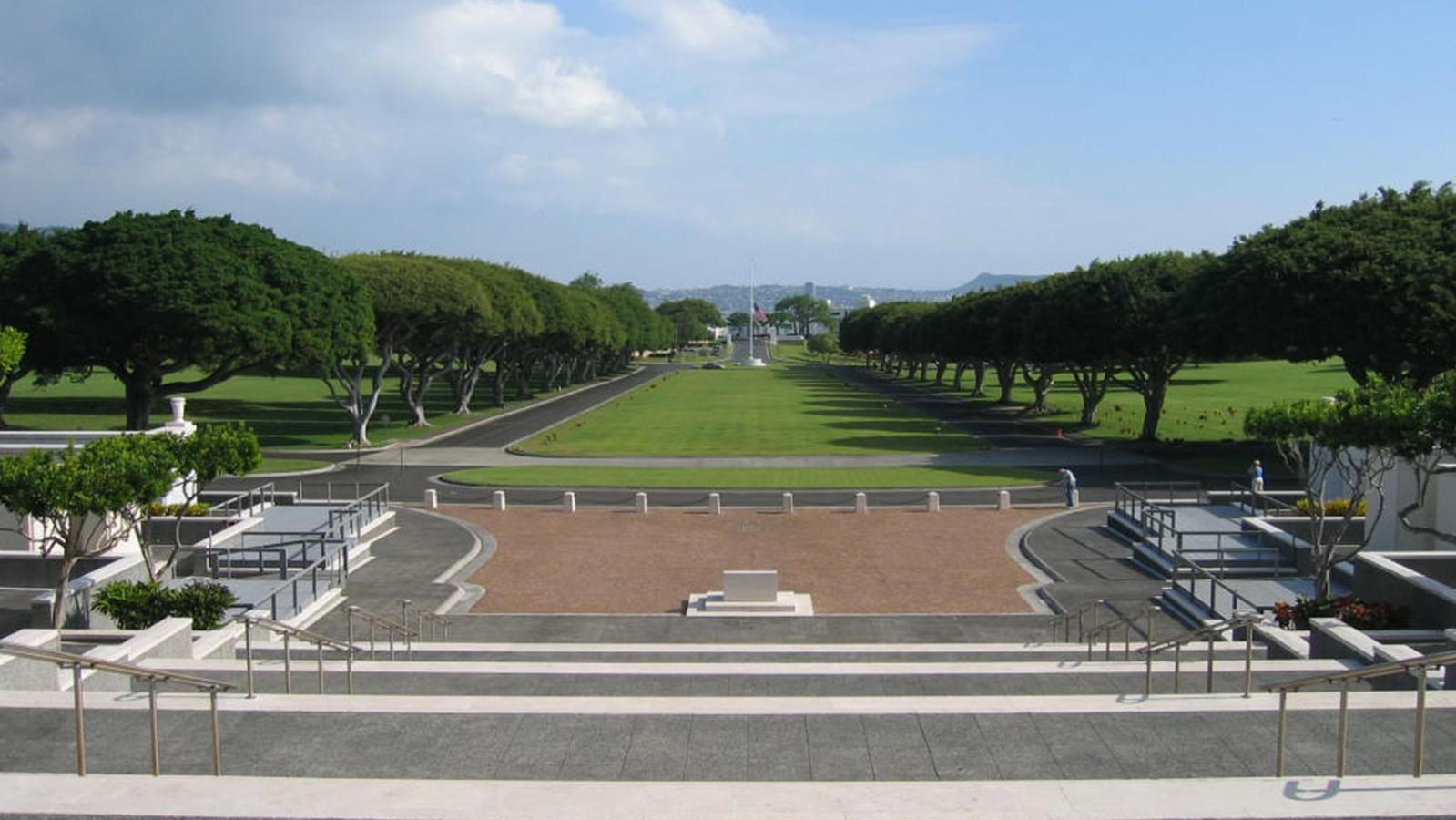 Location:
2177 Puowaina Drive, Honolulu, HI
Designation:
National Register of Historic Places
The National Memorial Cemetery of the Pacific was established in 1948. While a national cemetery in Hawaii was proposed as early as 1938, it was the need for burial space for U.S. military dead from the Pacific Theater of World War II that provided the impetus for the development of the cemetery by the Office of the Quartermaster General, U.S. Army.

From January 4-March 25, 1949, nearly 10,000 World War II casualties were laid to rest in the Punchbowl crater; another 1,777 were interred in June of the same year, prior to the public opening of the cemetery in July. Designed to fit within the circular crater of the extinct volcano, carefully landscaped with native trees and shrubs, and featuring flat granite headstones within the lush grass lawns, the cemetery embraced the Memorial Park cemetery movement.

The Honolulu Memorial, planned from the beginning to be a focal point of the cemetery, opposite the entrance, is the only American Battle Monuments Commission memorial within a national cemetery. Originally conceived to honor the missing from World War II's Pacific Theater, the memorial concept was expanded to encompass the missing from the Korean War and more recently the Vietnam War.

The National Memorial Cemetery of the Pacific was listed on the National Register of Historic Places on January 11, 1976. Additional documentation was added on June 18, 2014.
Last updated: August 17, 2020