Place
National Headquarters, March on Washington for Jobs and Freedom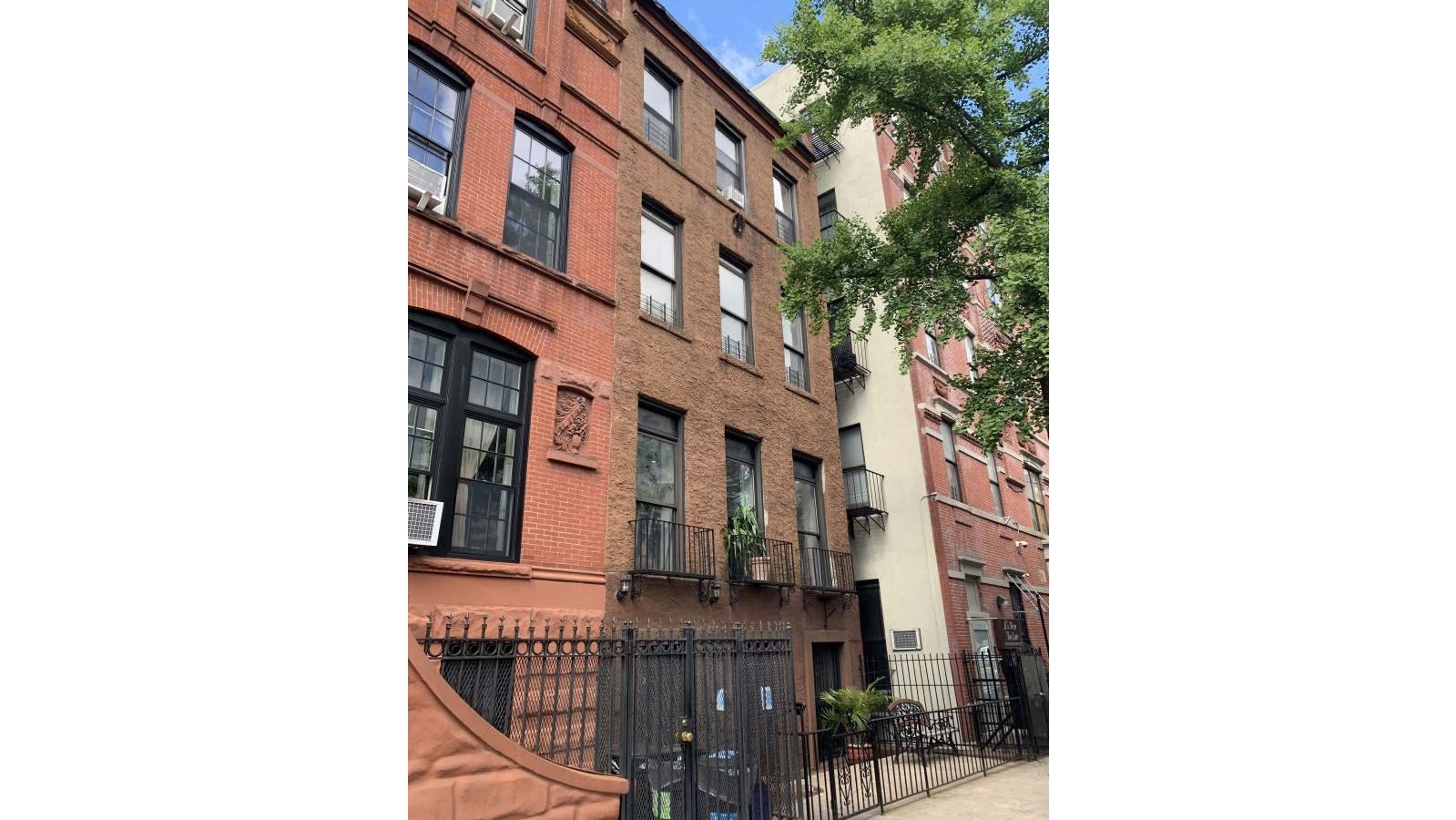 Significance:
Architecture & Social History- Civil Rights
Designation:
Listed in the National Register – Reference number 100004933
The National Headquarters for the March on Washington for Jobs and Freedom is in the Harlem neighborhood of New York City, and was listed in the National Register of Historic Places in 2020. The headquarters at 170 West 130th Street was originally built in 1884 as a single-family house in the Queen Anne style. The building was three stories tall over a raised basement; its façade was constructed of a combination of brick and rusticated brownstone, and it was characterized by a two-stage stoop with entrance to the parlor floor. In the 1920s, it was completely remodeled by Vertner Tandy, an early and important African American architect in New York City. As it survives today, the building is almost completely intact to Tandy's redesign.  
For much of its history, the rowhouse was home to various organizations attempting to better the lives of African Americans. In the 1920s, it was converted into a home for troubled African American girls. The building later became the Utopia Children's House, a day care center, having been purchased by a group of African American women who sought to provide a safe environment off the streets for the neighborhood's children. One of the children served by the Utopia Children's House was noted African American artist Jacob Armstead Lawrence, who received his earliest artistic education here. 
The building is most significant for its association with the theme of African American civil rights during the summer of 1963, when it served as the National Headquarters for the March on Washington for Jobs and Freedom, which took place on August 28, 1963. This heroic event, which brought out more than a quarter million, primarily African American, citizens from all walks of life, was the largest civil rights demonstration to date. The march inspired citizens across the country and is credited with helping to spur passage of the Civil Rights Act of 1964 and the Voting Rights Act of 1965. Among the reasons for its success was the meticulous planning of its organizers, who began gathering at the Harlem headquarters several months prior to the march. The idea for the march was credited to A. Philip Randolph, who had been contemplating a march since the 1940s and who served as its director. However, the organizational genius behind it was Bayard Rustin, a gay pacifist, civil rights activist, and a genius planner of non-violent protests who worked out of the Harlem rowhouse for months on nearly every one of the complicated details that made the march a success. 
Last updated: August 24, 2023