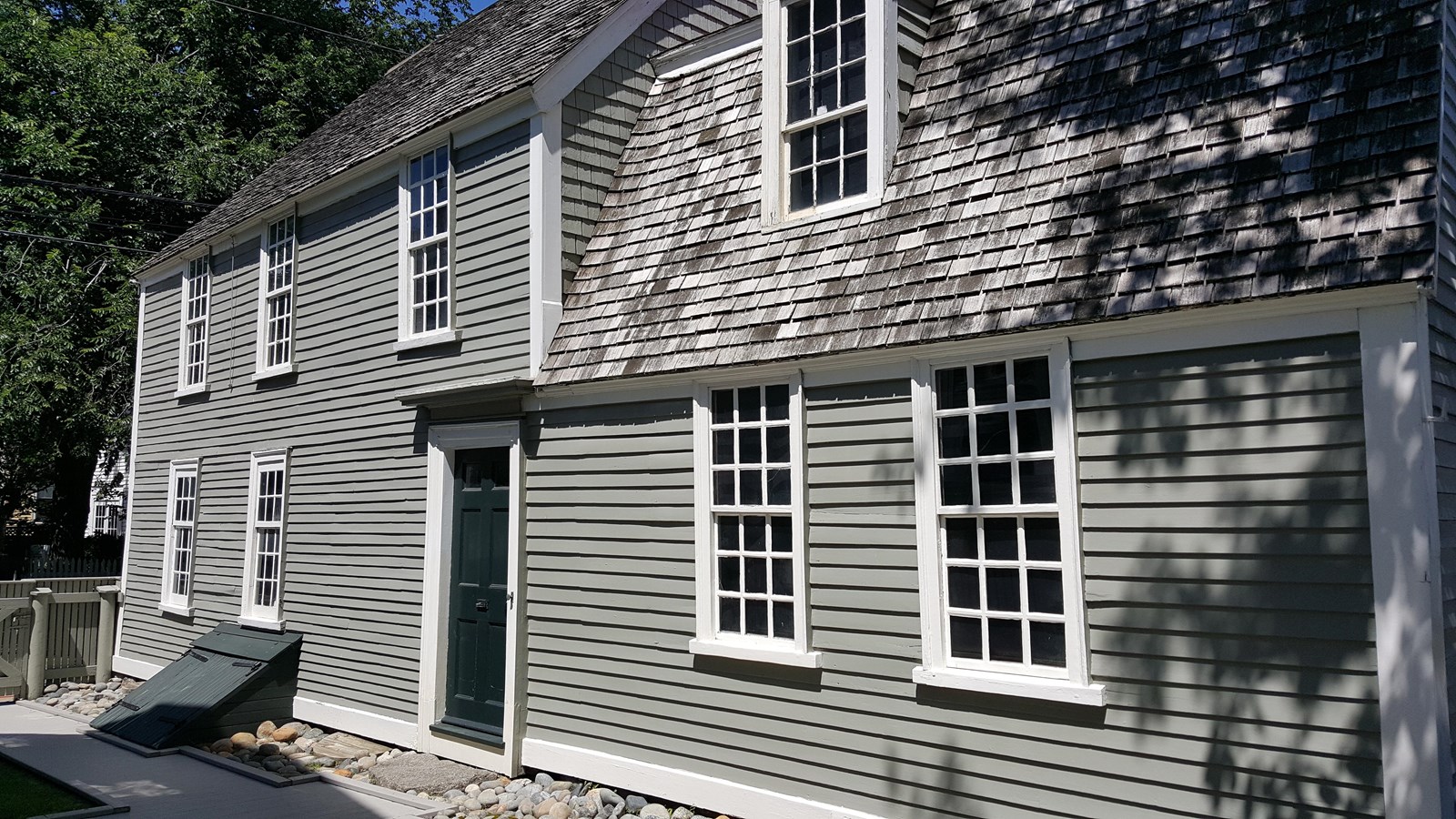 Location:
Salem, Massachusetts
Significance:
Example of middle-class family home of the 17th and 18th centuries
The Narbonne House was built in 1675 for butcher Thomas Ives. It is a remarkable example of a middle-class family home of the 17th and 18th centuries. The taller section of the building is the original house. It still has its original pointed, or peaked, roof and its original brick chimney. When the house was first built, it only had a single room on the first floor, called the hall, a single room on the second floor (the hall chamber), an attic, and a shallow root cellar. Later owners added a kitchen on the back of the house, and a smaller addition on the side that has a parlor on the first floor and a chamber on the second.

The house is named after Sarah Narbonne, whose grandfather Jonathan Andrews purchased the house in 1780. Sarah was born in the Narbonne house, and lived there for her entire life, which stretched nearly the length of the 19th century. She died in 1895 at the age of 101, and her unmarried daughter Mary continued to live in the house until her death in 1905.

In 1963, the National Park Service purchased the historic building from the family of Mary Narbonne's nephew Frank Hale. One of the things that makes this building so special is its history of nearly 300 years of continued occupation, 200 years of which are members of one family. In keeping with modern preservation practices, the Narbonne House has not been restored to one time period. Instead, Salem Maritime is preserving it as an architectural study house to show how the structure changed over the nearly 330 years of its existence.
Last updated: November 7, 2021