Place
Nāhuku (Thurston Lava Tube)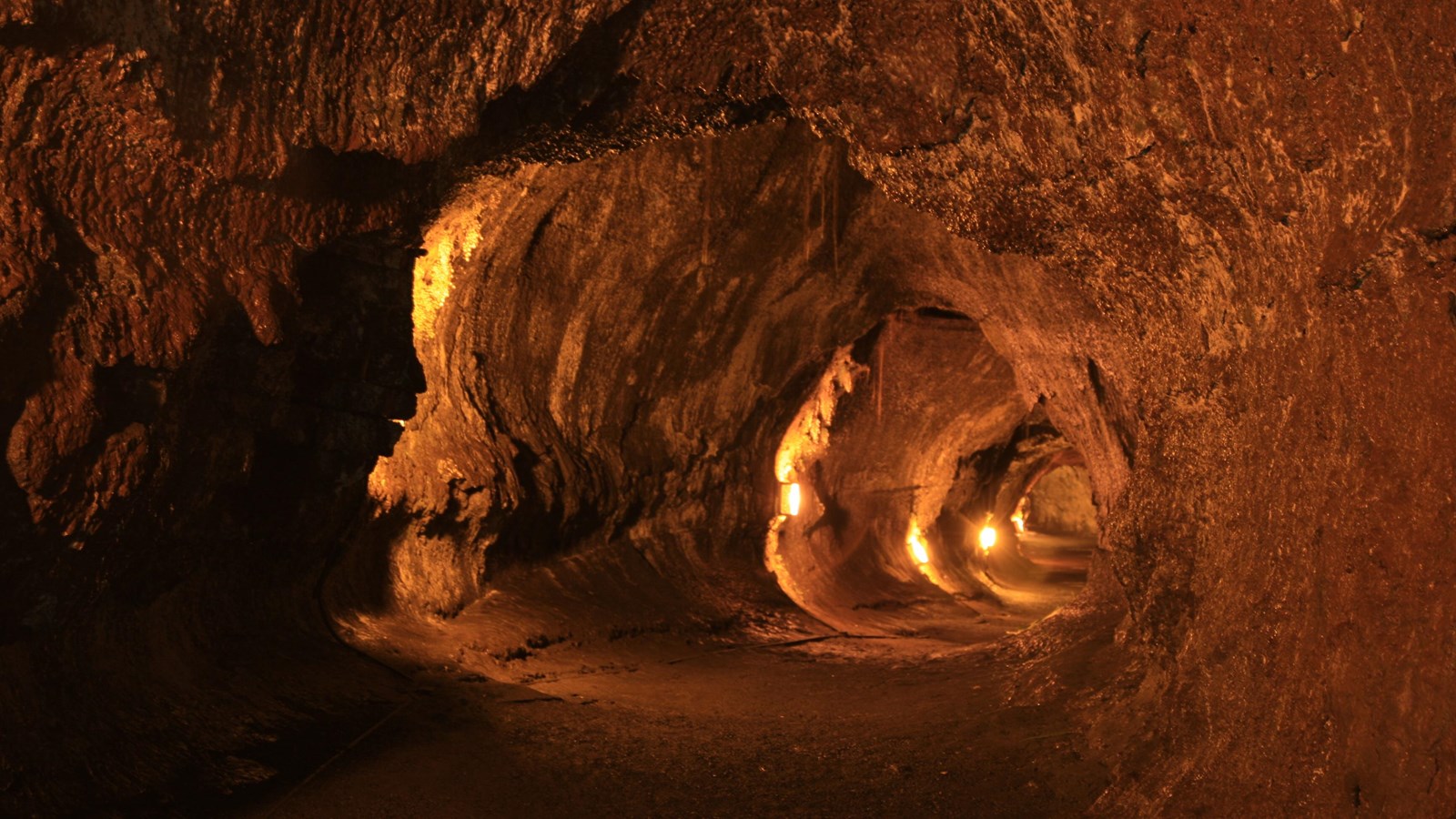 Location:
Hawaiʻi Volcanoes National Park
Parking - Auto, Restroom, Scenic View/Photo Spot, Trailhead
Nāhuku (Thurston Lava Tube), one of many such tubes on the island, was created by a river of molten lava. When a lava tube is active, lava travels along its floor at temperatures that exceed 2,000º F (1090º C). When the supply of lava stops at the end of an eruption, or if it gets diverted elsewhere, it leaves behind an empty cave.
When this lava tube was discovered in 1913, the roof of the tube was covered with lava drippings. Unfortunately, those soon disappeared due to souvenir collectors. Help protect this incredible resource by not touching the walls or delicate tree root systems hanging down. Use only your eyes to experience the lava tube.
The lava tube can be accessed by a short day hike. Alternate parking for Nāhuku is at Kīlauea Iki Overlook, a half-mile distance. Please park in designated spaces only, do not walk on or along the road, and plan to come back later if the parking spaces near the lava tube are full. Want to avoid the crowds? Start your lava tube adventure before 9 a.m. or after 4 p.m. The lava tube is lit 8 a.m. to 8 p.m. Flashlights are recommended outside of those hours.

Listen for the birds! The hike into the lava tube from Crater Rim Drive is through a section of Hawaiian rainforest rich with native species and is a great spot for birdwatching.
Last updated: December 15, 2020