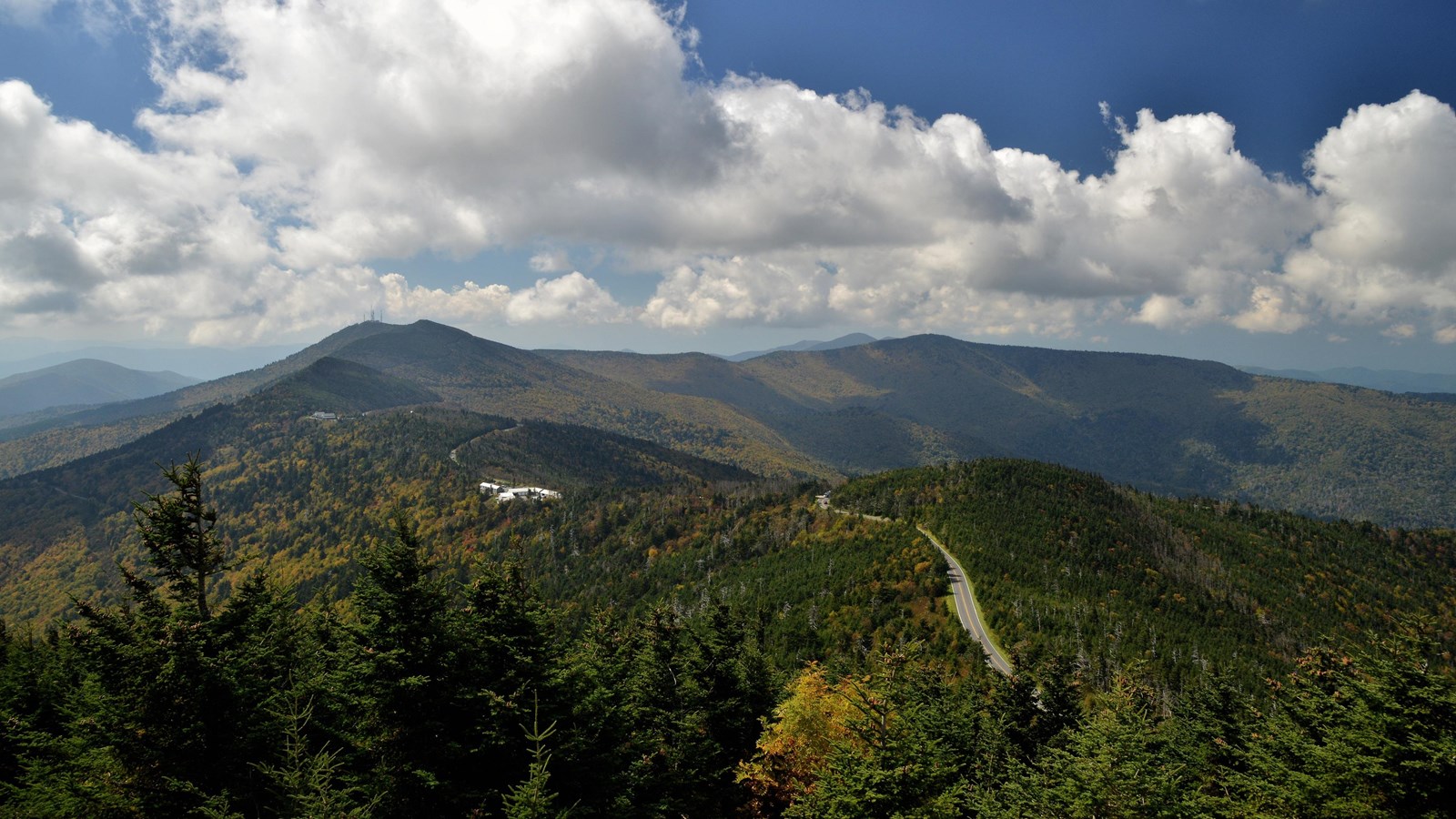 Significance:
Highest Point East of Mississippi
Benches/Seating, Food/Drink - Restaurant/Table Service, Food/Drink - Snacks, Gifts/Souvenirs/Books, Grill, Historical/Interpretive Information/Exhibits, Information, Parking - Auto, Picnic Shelter/Pavilion, Picnic Table, Restroom, Restroom - Accessible, Scenic View/Photo Spot, Tactile Exhibit, Toilet - Flush, Trailhead, Trash/Litter Receptacles, Water - Drinking/Potable, Wheelchair Accessible
Towering above the surrounding forest at an impressive 6,684 feet above sea level, Mount Mitchell is the tallest peak east of the Mississippi River.

The mountain was first measured by Elisha Mitchell, a science professor at the University of North Carolina, in 1835. Through a combination of barometric pressure readings and mathematical formulas, Mitchell was able to calculate the height of the summit—which would eventually bear his name—to within 12 feet of today's measurements.

Mount Mitchell became North Carolina's first state park in 1915. Parkway visitors can take a side trip to the state park to enjoy breathtaking views from the summit's observation deck, visit the museum and restaurant, or take a scenic hike through the Southern Appalachian spruce-fir forest—which can only be found a few places on earth.
Last updated: October 6, 2020