Place
Mount Hood National Forest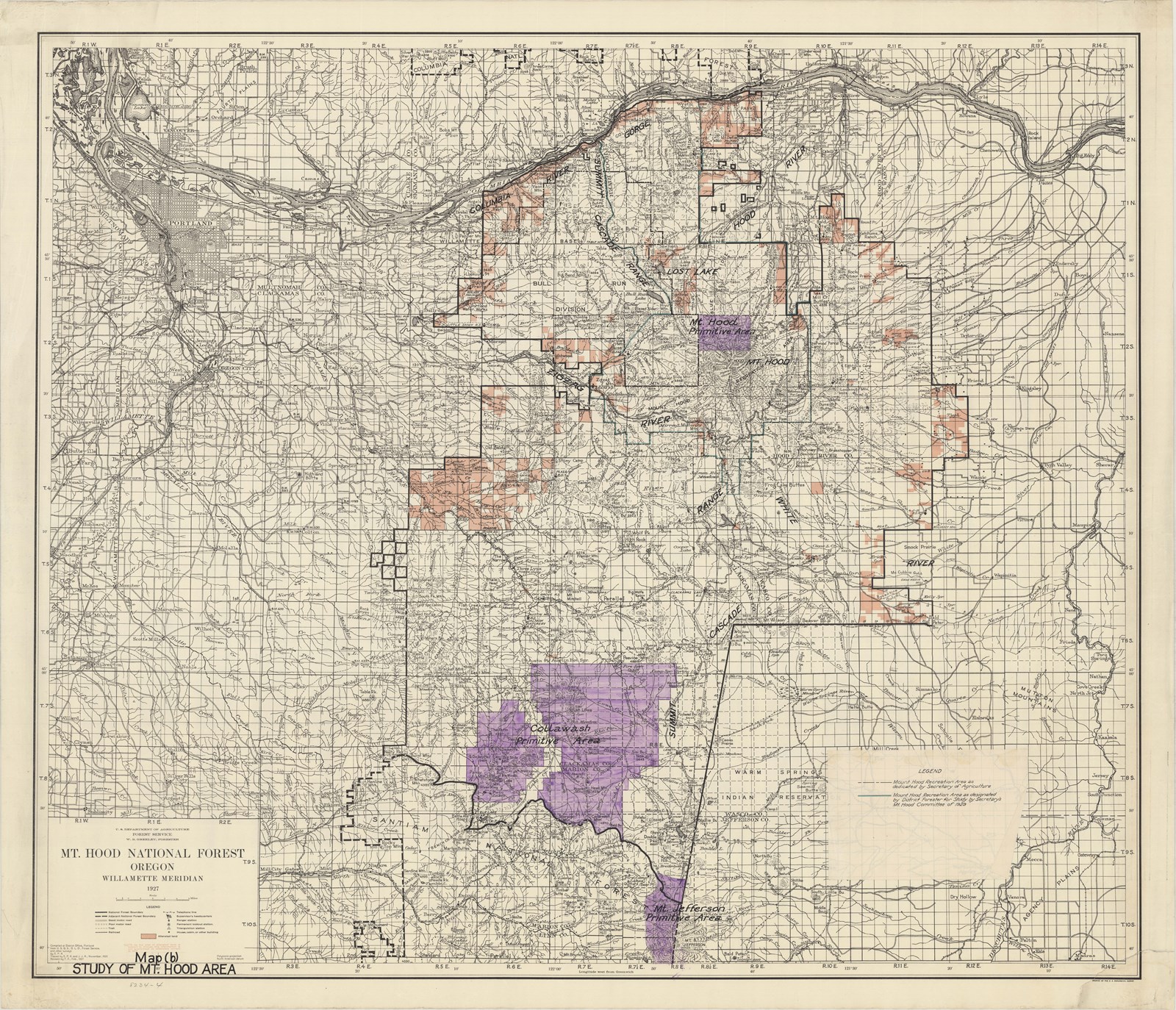 Intrusion at Mount Hood began in 1926, when a nearby development corporation applied for a permit to construct a cable railway from an Inn deep in the woods to the summit of Mount Hood.
After their first application was denied, a letter writing campaign began, stressing that the cable would provide access to the summit for a broader range of people; those who didn't have the inclination or ability to reach the summit but deserved the opportunity regardless.
However, groups of climbers fought back, arguing that rewards like reaching a should be reserved for those willing and able to get there on their own. Unsure of how to handle the situation, then Secretary of Agriculture William Jardine brought together a team of objective experts to evaluate the situation, and on that team was Olmsted Jr.
In 1930, Olmsted stated that developments like the cableway would be "insistent visible reminders that in reaching the vicinity of timber line one had not escaped for a time beyond the sophisticated and man-dominated region of everyday life."
The proposal for putting the cable railway in Mount Hood was rejected, and Jr. hoped this victory would serve as a precedent: sacrificing immediate popular ideas for what's best for the entire area. Jr. and his team also advised against private summer homes around the lake, instead recommending camp houses available to the public.
Sr. led the way in advocating an appreciation of parks, going beyond the spectacular scenery they offer. Jr. continued that advocacy work, realizing Mount Hood would achieve far greater fame and value if it was able to keep development off its land.
Last updated: October 26, 2023